Yoga is good for your body, mind, and soul! If you aren't practicing yoga already, you should start. People who do yoga feel better physically, have more self-confidence, and feel better connected to themselves and to the world around them.  The benefits of this ancient discipline are numerous and nearly endless, and yoga is practiced by millions of people of all ages, races, backgrounds, and genders everywhere. It's easy to find and take a class almost anywhere you live or visit.
Yoga can be a big help to individuals working on recovery from drugs or alcohol.  One study, published in 2013, found that participation in yoga practice helped individuals working on their recovery immensely; over eight weeks, 168 adults with substance abuse disorders found that yoga and meditation aided them in working through their symptoms, cravings, depression, and anxiety.
People who practice yoga on a regular basis report feelings of stress relief, increased physical stamina and strength, increased self-awareness, better sleep, increased energy levels, heightened self-confidence, and more. Each of these factors is great for all humans, but they are especially helpful for people who are trying to get and stay on a clean and sober path, now and onwards into the future.
What If I Can't Attend a Yoga Class?
For some, though, going to an actual class can be difficult.  It can be hard to find time to fit a formal class into your schedule.  There may be a class available, but it is too far away or conflicts with your other responsibilities.  You may not want to spend the money, or you may not feel great about practicing with other people.  Perhaps you are shy or unsure of yourself (although there's no need to feel that way!).
Luckily, even if you can't attend a class for some reason, you can still practice yoga!  Many people practice at home and follow a routine they have made up, found in a book, or that was recommended to them by someone else.  That's great if you have a lot of self-discipline and know what you are doing but if you are not wholly focused or if you are just starting out, this approach has its pitfalls too.
The best option, then, for people who cannot attend a formal class, and who don't feel comfortable self-guiding their own home practice, is to enjoy and follow yoga classes online.  There are literally thousands of yoga teachers online and most offer tens or even hundreds of classes via the internet.  These teachers are well-trained and effective, and surely there is a personality out there for each person's specific taste and style.
Many of these online teachers offer subscriptions of their own or belong to larger website that offer paid classes to interested parties.  Thankfully, though, there are also a growing number of online yoga classes that are offered at no cost, and are absolutely free.
Free Online Yoga Classes
Today, there are more and more free yoga classes offered online through YouTube and other platforms. Don't assume that free yoga classes are somehow not as good as the paid ones – in fact, the opposite is true. Many of the free yoga classes offered online are just as good if not better than the paid ones. Because these sites want to get lots of followers, they actually go above and beyond to offer high quality, easy-to-follow yoga classes that can be enjoyed by all.  Read on to learn about some of these great teachers and websites.
Yoga With Adriene – Adriene Mishler is a yoga teacher living in Austin, Texas, and over the past six years, she has grown a following of over a million YouTube subscribers.  This is not at all surprising because her classes are fun and awesome.  Adriene herself is a charming, funny, down-to-earth, relatable teacher who is really able to connect with her students through the screen and across the miles.  She explains the postures extremely well and inserts comedy where appropriate.  Adriene's YouTube channel offers classes at all levels, posts new videos every Sunday, and offers a monthly calendar every single month to help keep users focused and moving right along.  She is fantastic, and Yoga With Adriene is a great place for anyone to start.
DoYogaWithMe – This website, which includes a vast number of teachers of all ages and styles, was founded in 2008.  Since then, DoYogaWithMe has offered free videos to interested parties on yoga postures, yoga practice, and meditation.  The site offers some paid videos for subscribers only, too, but the free offerings are vast and plentiful.  In addition to offering yoga videos, DoYogaWithMe also organizes retreats that you can attend in person, ongoing online yoga challenges, a blog about yoga, and more. You can use the site as a guest with no sign up, or sign up as a free user to participate in their discussion forums.
Yoga Journal – Yoga Journal is one of the world's most widely read and well-known yoga magazines and began publishing in May of 1975. It's circulation has grown and continues to grow and the magazine's current readership s over a million readers per issue.  Yoga Journal's website is full of articles, commentary, information, and yes, free yoga videos. Although there are not nearly as many free yoga videos on yogajournal.com as there are on the offerings above, the ones they do offer are thorough, professional, and enjoyable, and are a great place to go if you just want to do a quick video without thinking about what you want too much.
YOME – YOME is an online yoga community that offers hundreds of free videos for all levels. Their clever name is a blend of yoga and home, which is obviously quite fitting. This site collects videos from yoga teachers everywhere and offers them here; this means there is a lot of variety and you will never get bored.  In addition to yoga practice videos, this site also offers breathing, posture, and meditation videos as well, and a social media component that allows users to connect with other practitioners around the world.
Start Today
There's no better time than right now to begin a yoga practice! With all these resources, you will quickly find a site, a teacher, and classes that are perfect for you.  If none of these seem right or if you simply want to try something else, just search Free Yoga Videos in your favorite search engine to find more options. Yoga is great for you, and with all the free yoga videos out there, there is literally nothing keeping you from it.  Get started today, and enjoy!  Yoga will change your life.
At Clear Sky Recovery, we want to help you to take the first steps on your recovery from drug or alcohol dependence.  Our iboga detox is ancient yet innovative and has helped countless individuals make a new start.  Our staff is experienced and effective, our facility is beautiful and tropical, and we are standing by to answer your questions.  Please contact us today.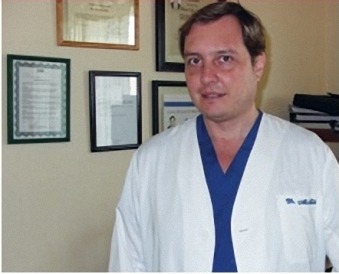 Dr. Sola is one of the world's leading experts in medically-based ibogaine treatment; he has more clinical experience with safe and effective ibogaine administration than any other M.D. in the world today.