Happy (almost) New Year!
2020 has been an interesting and challenging year for pretty much everyone on the planet, and almost all of us will be happy to see it go. The COVID-19 pandemic has changed our lives in so many ways and this year has been vastly different from any other year of our lives.
The dawn of a new year brings much hope and joy and everyone everywhere surely wants to ring in 2021 with great enthusiasm. However, the pandemic continues, and that means our options for that celebration are rather limited in countless ways.
Furthermore, if you are someone in recovery, you may feel limited on this particular holiday even further. Traditionally, for many, New Year's Eve is a night of partying and revelry. Many people in recovery find this holiday challenging due to reminders of past years of unhealthy habits and unwise decisions before they were able to break free from addiction.
However, if you are in recovery, you should celebrate too. After all, you have much to celebrate.
Your life, happiness, recovery, and health are all worth reflecting upon as one year ends and a new one begins.
If you managed to make it through 2020 mostly unscathed, celebrate it! If you have just begun to walk on a clean and sober path, embrace that. If you have been sober for years, congratulate yourself for that. And even if you slipped this year or even relapsed fully due to the pressures of the pandemic, if you managed to get back on track anew, then that's a call for celebration as well.
If you're looking for some great ideas for ways to ring in 2021 clean, sober, and with a great big smile on your face, read on. Here are some great things you can do to welcome the new year and all of its incredible possibilities.
Zoom Potluck
If you love to cook and eat and long to get together with local friends, a Zoom potluck might be a fun and safe choice for you. To accomplish this, send out invitations to a handful of friends and ask everyone to cook a dish that everyone can enjoy. Portion your creation out into servings for all participants, put it in containers, and put it on your front porch or steps. Then, give everyone time to drive around to pick up each house's contribution.
At an agreed-upon time, heat up the meals and hop on Zoom to enjoy the food as a group. When the clock strikes twelve, you'll be "together" to ring in the new year.
Alternately, if your friends live far away, you could all contribute recipes to cook independently and enjoy together or decide on a single group recipe for all of you cook and enjoy simultaneously. It doesn't really matter how you do it; the point is spending time with food and friends.
New Year's Eve Movie Marathon
Whether you live alone or with others, another good way to celebrate the new year is with a movie marathon or by binge-watching an old show you love or a new show you've been waiting to see.
There are a number of New-Year-themed films that would be great choices for this sort of evening. Sleepless in Seattle, When Harry Met Sally, Rent, Waiting to Exhale, Four Rooms, the original Ocean's 11, and The Poseidon Adventure are just a few.
However, your choices don't have to be New Year-centric, necessarily; any films or shows you love will do.
Game Night
If you live with family or friends, consider organizing a game night. Collect a number of board and card games and play every single one of them together. You could create a schedule and switch games every hour, or make your way through them in a more free-form matter. To make it even more interesting, think of some fun prizes for the winners of each one.
Gratitude & Goals
Another great way to ring in a new year is by reflecting on the past year and looking ahead to the next one. Take some time to think about what went well for you in 2020 (and what didn't) and to contemplate what you'd like to achieve in 2021.
Even in a year as challenging as this one, we all have a lot to be thankful for. Supportive friends and loved ones would love to hear from you; handwritten cards expressing your gratitude is a great way to reach out to them and to give them something they'll treasure always. Spend your evening writing a few and prepare them for mailing on January 2nd.
You can also draft your new year's resolutions or better yet outline some achievable goals for the year ahead. Using SMART goals will give you the opportunity to develop a plan to reach them, too.
Celebrate World Traditions
The new year comes at a different time of day depending on your time zone, so another fun idea is to celebrate it hourly with traditions from various countries around the world. Check out this list for ideas, and then list them on a spreadsheet by hour. In between, listen to music from each country, read a poem by authors from each locale, or make and try some international foods. It's not as good as actually traveling, certainly, but it's a great way to "see the world" from your living room!
Online Wellness Retreat
This year, a number of providers are offering online meditation, yoga, and wellness retreats. This can be a lovely and transformative way to say goodbye to the old year and to welcome the new one. A search for "new year online retreats" or "virtual new year retreats" will help you to find a list of options available and then you can hone in on one that seems right for you from there. A retreat of this kind will allow you to connect with others while simultaneously reveling in the joys of turning inward.
Happy New Year
No matter what you choose to do this New Year's Eve, it's rewarding to make the dawn of a new year memorable. It's impossible to know what 2021 will bring, but if you try one of the above ideas, you know you'll be starting it out on a happy, healthy, clean and sober foot, and that's certainly a great way to start.  Happy New Year!
At Clear Sky Recovery, we are here to help you get started on your own path to recovery.  Our ibogaine treatment is innovative and effective, and our staff is standing by to answer any questions you may have about our staff, our facility, or the process.  Please give us a call today!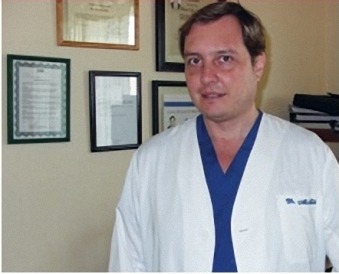 Dr. Sola is one of the world's leading experts in medically-based ibogaine treatment; he has more clinical experience with safe and effective ibogaine administration than any other M.D. in the world today.