At Clear Sky Recovery, we serve as the world's foremost experts in medically trained ibogaine therapy. We provide ibogaine therapy programs for Alberta residents and anyone else dealing with an addiction. These programs are designed to help individuals identify the source of their addictive behaviors and treat it accordingly.
Alberta is one of western Canada's natural treasures. The province is surrounded by the Canadian Rocky Mountains to the west and prairies to the east, and as such, boasts unprecedented natural views. Alberta offers 75 provincial parks and five national parks that visitors can enjoy year-round, too. The province is also home to 587 species of wildlife, including a variety of endangered or protected species.
The Alberta population exceeds 4 million, and most of the province's residents live in Calgary and Edmonton. Alberta features a diverse culture, and languages spoken in the province include French, German, Dutch, and Ukrainian. Meanwhile, Alberta provides lots of summer and winter outdoor activities that visitors and residents can enjoy – everything from golfing to snowmobiling. Alberta even offers hot springs, museums, and other fun-filled destinations that guests of all ages are sure to appreciate.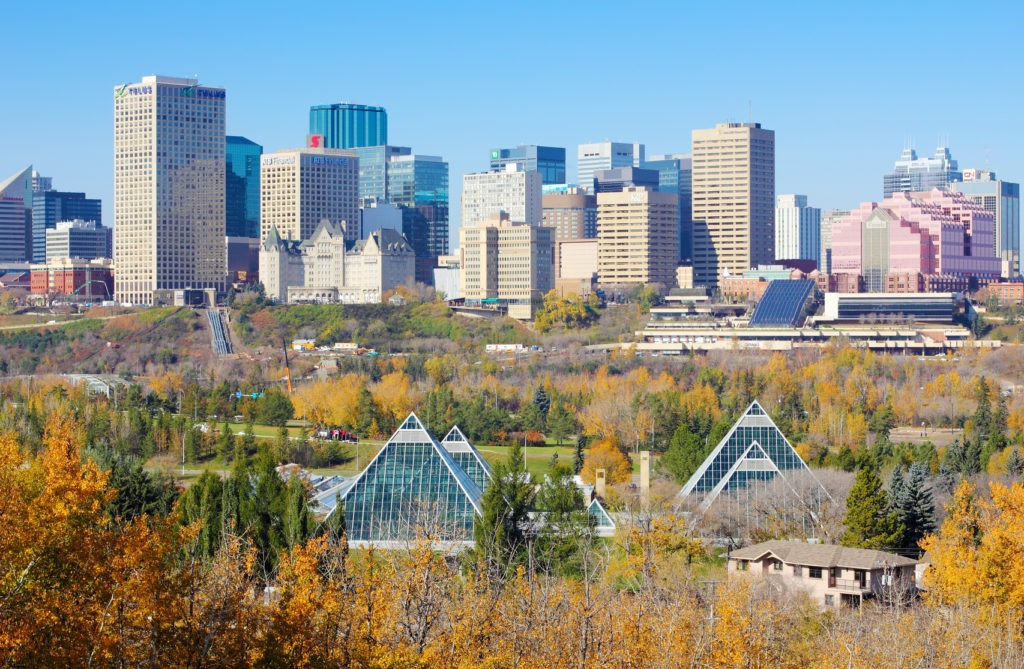 For those who visit Alberta or live in the province, it may seem simple to find virtually everything necessary to survive and thrive. However, for those dealing with addiction, finding a safe, effective way to address this issue can be difficult. Regardless of whether a person is spending time in Alberta or elsewhere, addiction is a problem that travels with an individual at all times. Without a long-term treatment plan in place, an individual is unlikely to resolve his or her addictive behaviors. And as a result, these behaviors likely will travel with this individual anywhere he or she goes.
Ibogaine Treatment Alberta
Ibogaine therapy is a transformative treatment that helps people address addictions to heroin, methadone, alcohol, and other illicit substances. It delivers a deeply healing experience, along with unparalleled insights into the subconscious. By doing so, an ibogaine treatment helps a person change old patterns and lifestyle choices to overcome addiction.
With ibogaine therapy, a person uses a naturally occurring substance to interrupt an active addiction. Ibogaine helps an individual return to a pre-addiction state. Plus, after an ibogaine detox, an individual is unlikely to experience any drug withdrawal symptoms.
Ibogaine simultaneously interacts with several neurotransmitter systems in a patient's body. Furthermore, a patient's body metabolizes ibogaine into a long-lasting metabolite that stays in his or her body for two to four months. The metabolite also makes more serotonin available to a patient's brain. This often helps a patient improve his or her mood and reduce or alleviate symptoms associated with PAWS (Post-Acute Withdrawal Syndrome).
Clear Sky Recovery understands ibogaine therapy may seem complicated at first. Fortunately, our team of medical experts dedicates time and resources to teach each patient about ibogaine therapy. We are happy to respond to a patient's ibogaine therapy concerns, and we provide guidance at each stage of treatment. Our team also uses state-of-the-art equipment and operates in a world-class treatment facility to help put patients on the path to long-term addiction relief.
Contact Clear Sky Recovery to Learn About Ibogaine Treatment for Alberta
Ibogaine therapy is available for Alberta residents and visitors and others who want to identify and address the root cause of their addiction. Clear Sky Recovery's ibogaine treatment program is customized to each patient; that way, we ensure each patient receives the personalized support he or she needs to succeed.
Clear Sky Recovery can offer full details about ibogaine treatment for Alberta residents and visitors. To find out more about our ibogaine therapy program, please contact us today at 305.901.5371. While we are actively engaged in talks with Health Canada, Ministers of Health, and medical and policy teams at Providential and Federal levels, we are not yet able to treat patients within Canada. Please note that our treatment and research facility is located in Cancun.

Freedom, Healing & Empowerment