Alcoholism or a drug addiction are problems that plague millions of people globally – even celebrities. To better understand alcoholism and drug addiction – and how to identify and address these issues – let's take a look at several celebrities who battled alcohol or drug addictions in 2018:
Demi Lovato
Actress and singer Demi Lovato was hospitalized in July due to an overdose related to an unspecified drug, according to NPR. Lovato publicly addressed her "journey with addiction" in an Instagram post published Aug. 5. Lovato stated she is focused on her sobriety and path to recovery and noted that addiction "is not something that disappears or fades with time." Lovato also said she is looking forward to the day when "I come out on the other side (of addiction)."
Selena Gomez
Selena Gomez, an actress, singer, and childhood friend of Lovato, sought mental health treatment in October following an "emotional breakdown," TMZ reported. The breakdown occurred after Gomez announced on Sept. 23 that she was taking a break from social media. Gomez has dealt with problems related to pot, alcohol, and prescription Ambien use in the past. These issues led Gomez to enter a rehabilitation center in 2014, TMZ indicated.
Heather Locklear
Heather Locklear, an actress perhaps best known for her role on the 1990s TV show "Melrose Place," was hospitalized for a possible drug overdose in June. The hospitalization came just hours after Locklear was released from jail following allegations of striking police officers outside of her Thousand Oaks, California home, according to HuffPost.
Artie Lange
Comedian Artie Lange admitted himself into a drug addiction rehab center in November, Fox News reported. Thus far, Lange's rehab has helped "save his life," he wrote in a Nov. 21 tweet. Previously, Lange allegedly tested positive for drugs twice in October and pleaded guilty to heroin possession charges last year.
Are Celebrities More Prone to Substance Use Than Others?
The aforementioned list highlights just a few of the celebrities who battled alcoholism or a drug addiction in 2018. Research from the U.S. National Library of Medicine National Institutes of Health indicates substance use has been an ongoing problem for many celebrities in the past, including:
Elvis Presley
Elvis Presley, aka "The King of Rock and Roll," electrified audiences with his enthralling musical performances. Yet in his final years, Presley experienced anxiety, depression, colon issues, and weight gain, among other problems. Presley was found dead on Aug. 16, 1977 at age 42 in his Tennessee home. Although an autopsy failed to show Presley's cause of death, a toxicology report ultimately revealed 14 drugs in his system, including codeine, morphine, and diazepam.
Marilyn Monroe
Actress, model, and singer Marilyn Monroe was one of the most popular sex symbols of the 1950s. But on Aug. 4, 1962, Monroe was found dead at age 36 in her Los Angeles home. Monroe's death was ruled a suicide due to an overdose of barbiturates and chloral hydrate.
Jackie Wilson
Rhythm and blues vocalist Jackie Wilson had an alcoholic father, and Wilson began drinking wine at 9 years old. Meanwhile, in 1975, Wilson suffered a heart attack and cardiopulmonary arrest that resulted in a coma that lasted three months. Wilson sustained severe brain damage related to the coma, and he remained hospitalized for more than seven years after the coma. He died on Jan. 21, 1984 at age 49.
Hank Williams
American singer and songwriter Hank Williams was a binge drinker. He also abused opioid analgesics commonly used to treat chronic back pain. Williams was pronounced dead on Jan. 1, 1953 at age 29. Needle marks and bruises were discovered on Williams' arms during an autopsy. Additionally, the autopsy revealed alcohol in Williams' blood.
How Can Celebrities Beat Alcohol or Drug Addictions?
The following celebrities have emerged victorious in their battles against alcohol or drug addictions:
Robert Downey Jr.
Actor Robert Downey Jr. was arrested on drug-related charges multiple times in the 1990s, and he also enrolled in treatment programs at this time. He returned to Hollywood in 2003, and since then, has earned roles as legendary detective Sherlock Holmes and Marvel superhero Iron Man, among others.
Drew Barrymore
Actress Drew Barrymore struggled with addiction at a young age, and she first consumed alcohol at age 9. Barrymore then started to use marijuana at age 10 and cocaine at age 12. She went to rehab at age 13 and completed several rehab stints during her teen years. But by the mid-1990s, Barrymore was able to put her addictions in the past. And over the years, Barrymore has launched her own production company, as well as starred in various films and become a successful parent.
Pink
Singer and songwriter Pink used and sold drugs starting at age 12. In 1995, she suffered a drug overdose on Thanksgiving, and the incident proved to be a life-changer. Since that time, Pink has not used drugs. She has, however, released multiple platinum albums and continues to tour around the world.
How to Treat an Alcohol or Drug Addiction
Celebrities sometimes struggle with alcohol or drug addictions, and there are many reasons why this may be the case. The constant pressure associated with being in the public eye can add up quickly for a celebrity. Without the proper support system in place, a celebrity may look to alcohol or drugs for support. And as a result, a celebrity may develop an alcohol or drug addiction.
Treatment options are available to help celebrities and others dealing with alcoholism or a drug addiction, including ibogaine therapy from Clear Sky Recovery. In fact, we offer a personalized ibogaine treatment program tailored to an individual and his or her addiction.
The Clear Sky Recovery team works with each patient to help him or her determine the root cause of addictive behaviors. Plus, we provide ibogaine therapy backed by expert medical professionals and staff who do whatever it takes to help each patient overcome his or her addiction.
For those who are struggling with addiction or know someone who is struggling with addiction, don't wait to get help. With assistance from Clear Sky Recovery, you can take the first step to manage an addiction and prevent a relapse.
Clear Sky Recovery is happy to provide full details about ibogaine therapy. To find out more about our ibogaine treatment program, please contact us today at 305.901.5371.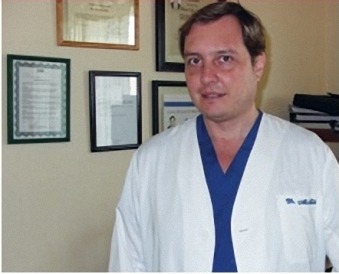 Dr. Sola is one of the world's leading experts in medically-based ibogaine treatment; he has more clinical experience with safe and effective ibogaine administration than any other M.D. in the world today.