When we imagine the stereotypical rock star, non-stop partying is often part of the picture. For many famous musicians, drug and alcohol abuse is a road that's difficult not to travel. Sadly, some very talented individuals, loved by many, have succumbed to addiction, and in some cases, it has even lead to their untimely deaths, or at the very least, the decline of their previous successful careers. Thankfully though, other musicians have accepted their problem and have sought help for it, and have moved on to live a clean and sober life, and have maintained a healthy lifestyle – and a continued career – for years or even decades after their darkest times. Take a look at this list of famous rock stars who have overcome their addictions, and who have reached the light on the other side. Perhaps their stories will be inspirational to you and to those that you love. In sobriety, anything is possible.
Alice Cooper
This front man of a band with which he shares a name is one of the most famous sober rock stars, but it wasn't always that way. Alice Cooper, the band, gained popularity in the early 1970s, and by 1976 it was clear that Alice, the man, was a serious alcoholic, drinking as much as two cases of Budweiser and a bottle of whiskey each day. Soon, he entered into rehab, but he was not successful the first time, despite writing a book about his struggles and recovery in 1978. He continued to use drugs and alcohol into the early 1980s and was hospitalized for cirrhosis of the liver in 1983. Not long after this hospitalization, he got sober again and has been sober ever since. In 1986, Megadeth opened for Alice Cooper and Alice, concerned about their heavy substance abuse, approached them with offers of help. Since then, he has reached out to many musicians with this same offer, and has been credited as a powerful force in the recovery efforts of many. In 2008, he won the Stevie Ray Vaughn Award at the fourth annual MusiCares MAP Fund Benefit; this organization recognizes artists who have taken great strides to address human service issues that directly impact the health and welfare of the music community through financial assistance, addiction recovery, outreach and leadership activities, and senior housing.
Sir Elton John
This famous Brit, who was knighted by Queen Elizabeth II in 1998, experienced several decades of addiction to drugs and alcohol from the 1970s up until 1990. He even publicly overdosed on cocaine in 1975 and had to be revived. It wasn't until his friend, AIDS afflicted teen Ryan White passed away in 1990 that he realized he had to make a change. Due to his death, which was not at all drug related, Sir Elton realized that he had been self-absorbed with his own addiction during the height of the AIDS epidemic, and that as a famous musician, he could have been doing more to help others. Soon after White's death, he entered a treatment hospital in Chicago, and he has been clean and sober ever since.
Eric Clapton
Guitar god Eric Clapton also experienced an intense addiction to drugs and alcohol in his early career. He collapsed on stage during the Concert for Bangladesh in 1971, but was revived and even finished his set that night! In 1973, The Who's Peter Townshend organized The Rainbow Concert to help him make a comeback. Although this event helped to get him off heroin by 1974, he was still addicted to alcohol. By 1982 he admitted this fact, and entered treatment. He has managed to remain in recovery ever since, even during hard times in his life, most notably the death of his four year old son who fell to his death through an unsecured window in 1991.
Ringo Starr
The Beatles experimented with drugs during their career together as a band, but it wasn't until the band broke up in 1970 that Ringo Starr became a full blown alcoholic. Sadness caused by the dissolution of one of the best bands of all time lead to depression and heavy alcohol abuse. His drinking continued until he entered a rehabilitation facility with his wife in 1988, and he has been successful in staying sober since then.
David Bowie
Musical genius David Bowie battled addiction for much of his life. He later told reporters that he was addicted to both drugs and to sex. His drug addiction got so bad in the 1970s that at one point he weighed just ninety-five pounds and was consuming up to seven grams of cocaine per day; at one point, he even believed he was possessed by the devil. In 1990, he met Somalian-born supermodel Iman at a dinner party, and everything changed. His love for her was so intense that he entered treatment and got clean and sober. He and Iman stayed together, and were nearly inseparable, until his death from cancer in 2016.
Anthony Kiedis
The Red Hot Chili Peppers' front man was exposed to drugs since childhood; his father was an addict and openly bought, sold, and consumed drugs in front of him since he was a little boy. Later, he himself became addicted to both heroin and cocaine, and partied heavily with his band. When guitarist Hillel Slovak died from a combination of cocaine and heroin in 1988, he went to rehab and stayed clean for five years, but he relapsed in 1994. He continued to use for the next six years, but got clean and sober again on December 24, 2000, and has remained so since.
James Hetfield
Metallica lead guitarist and vocalist was an alcoholic for many years, and did not get sober until 2001 when his wife threw him out of the house and told him to go get help. He did and it worked. Unlike some of his band members, he never even tried cocaine or heroin, but Metallica in general had a reputation for many years as the biggest drinkers in rock and roll. Today, Hetfield does not put any chemicals into his body (including caffeine) and it is likely a much more mellow, low key, and healthy scene backstage at their concerts.
Ozzy Osborne
This original Black Sabbath vocalist was notorious for drug use throughout most of his career. Black Sabbath was founded in 1969, and Ozzy began using cocaine – heavily in 1971. By 1979 the other band members threw him out of the band, and he locked himself in a hotel room for three months of constant drug and alcohol abuse. He credits his not-yet-wife, Sharon, for saving his life during that time as she offered to manage him as a solo artist. Unfortunately, his addictions continued; he was later arrested for public intoxication in 1984 and was banned from the city of San Antonio for a decade in 1982. By the 1990s, Ozzy managed to get sober on and off and continued to do so during the early 2000s, but in April of 2013 he announced that he relapsed for a year and a half, and offered a general apology to all he affected. He got sober in 2013 and has remained so for the past few years. Hopefully, this clean and sober lifestyle will continue for him this time.
Trent Reznor
The man and mind behind Nine Inch Nails actually did not become an addict until well into his career. The band's 1994 album The Downward Spiral was released in 1994 and its release coincided with the death of his grandmother who had raised him. The pressures of fame, combined with this death and other stresses, led Trent to begin abusing cocaine, alcohol, and other drugs. His rock bottom occurred when he accidentally bought heroin, thinking it was cocaine, in London, and overdosed. After that incident, he went into rehabilitation, which he completed in 2001, and he has been successfully sober since.
Steven Tyler
Aerosmith rose to fame in the 1970s but by the end of the 1970s their partying was out of control. Along with guitarist Joe Perry, Steven ingested so much cocaine and heroin, the pair were commonly known as the Toxic Twins. Heavy partying lead to arguments, and in 1979 Joe Perry left the band and went off on his own. Aerosmith hired a new guitarist and Steven continued to abuse heroin. In interviews, he explains that his abuse was at its worst between 1979 and 1982, when he would roam the streets of New York City for a fix. Aerosmith's original lineup got back together in 1984, but his addiction continued, and he collapsed on stage in 1984. In 1986, the band had had enough, and held an intervention for their vocalist, and soon after, he entered rehab, and succeeded. Later, inspired by Steven's success, the rest of the band got clean and sober too, and Aerosmith became a drug and alcohol-free band by the mid 1980s, and has been ever since.
Trey Anastasio
Most recently, this Phish guitarist began his path to recovery soon after being arrested in possession of a variety of drugs including opioids on December 15, 2006. Previously, his addiction had become visibly and musically evident to his fans and his private struggles lead to the break up of the band in 2004. In 2009, after Trey completed drug court, rehabilitation, and other court ordered sanctions against him, the band reunited, much to the joy of their large fan base. Today, Trey is still clean and sober and is an inspiration to many; he often speaks about the ways that the drug court system saved his life and made him the man he is today.
Clearly, many famous musicians have struggled with addiction, but many have also managed to turn their lives around in pursuit of a healthier and happier future. Each of these artists listed above are alive and well today and are still making music for their ravenous fans. When one considers all of the temptations that are likely available to rock stars on the road, the fact that these people have managed to overcome their addictions and stay sober is truly inspirational. If they can do it, you can too. Consider reading a biography about one or more of the men listed above; perhaps it will deeply resonate with you and will give you further strength.
At Clear Sky Recovery, we would love to help you to take the first steps on your path to recovery. Our facility in Cancun, Mexico, is located right on the beach, and is small and able to offer you extremely personalized attention. Our innovative ibogaine detox will help you to determine the root cause of your addiction, and we will help you move forward from there. Our intake specialists are standing by.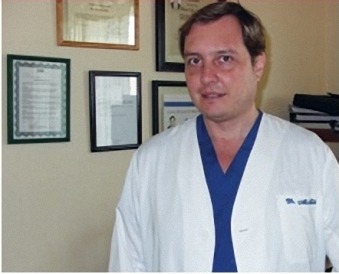 Dr. Sola is one of the world's leading experts in medically-based ibogaine treatment; he has more clinical experience with safe and effective ibogaine administration than any other M.D. in the world today.