There are countless books out there on drug and alcohol abuse, rehabilitation and recovery, and related topics.  Although everyone's story and experience is different and not even science can yet begin to understand all of the complicated aspects and facets of addiction and recovery, there has been much research and effort put forth to study it using both quantitative and qualitative methods.  Through studies and through written analysis, scientists and lay people try repeatedly to analyze why and how it occurs, and to work towards developing ways in which people can find their way out. Furthermore, many books have been written by and for addicts and their families to help them understand this complicated topic and related issues.  Obviously, some addiction recovery books are better than others; here we offer you a list of twelve of the most highly rated books on these topics, according to their reader ratings on both Goodreads and Amazon.
Science of Addiction
Clean: Overcoming Addiction and Ending America's Greatest Tragedy by David Sheff – Goodreads Rating: 3.92 – Amazon Rating: 4.5 – David Sheff has become one of the most prominent and most well respected writers in the addiction recovery field.  He has been a journalist for most of his career, but he became especially well known after writing his 2009 memoir Beautiful Boy: A Father's Journey Through His Son's Addiction, which was named the best nonfiction book of the year by Entertainment Weekly, and which earned him a spot on Time Magazine's 100 Most Influential People list that year.  This less personal non-fiction book about addiction was released in 2013.  While researching this book, Sheff met with countless doctors, scientists, families, counselors, and addicts to delve deeply into the inner workings of addiction and to try to discover what can be done to help people suffering from this disease.  He examines traditional approaches and evaluates their failures and successes, and investigates new treatment options as well.  This book is thorough and comprehensive, and is a great starting point for anyone wanting to learn about addiction and recovery.
The Biology of Desire: Why Addiction is Not a Disease by Marc Lewis – Goodreads Rating: 3.94 – Amazon Rating: 4.5 – The Biology of Desire: Why Addiction is Not a Disease takes a controversial stand against the belief that addiction is a brain disease, but argues its contention thoroughly and convincingly through the stories of five addicts.  This book does not focus only on drug addiction but enters the realms of other addictions such as sex, food, and gambling as well, and is very eye opening in many ways for readers.  Lewis sees addiction as a twist of fate for a brain doing what it's designed to do – seek pleasure – in a harsh world, but also offers hope for recovery for all those afflicted.
The Craving Brain: Science, Spirituality, and the Road to Recovery by W. Anderson Spickard Jr,, James Butler, & Barbara Thompson – Goodreads Rating: 4.47 rating – Amazon Rating – 5 – This book pairs two authors with different backgrounds to investigate addiction and recovery: Anderson Spickard, a doctor with over forty years experience in addiction medicine, and James Butler, a recovering addict.   These two men's anecdotal experiences, interspersed with facts drawn from scientific research, alternate throughout the book, giving readers a good overall picture of the experience and of treatment, from both an addict's and a physician's points of view.
In the Realm of Hungry Ghosts: Close Encounters with Addiction by Gabor Mate – Goodreads Rating: 4.46 – Amazon Rating: 4.5 –  Dr. Gabor Mate's thick volume recounting and analyzing his work with addicts in Vancouver examines his holistic approach to treating addiction and deeply considers the reasons why some people become addicted to drugs and alcohol while others do not.  Although his methods differ greatly from most well-known rehabilitation programs, his focus on compassionate self-understanding is, in many ways, revolutionary, and his patients have found much success with his help.  This book views addiction treatment in a new light and is well worth a read by anyone working on his or her own recovery and by all in the addiction recovery field.
Opiate Addiction: The Painkiller Epidemic, Heroin Addiction, and the Way Out by Taite Adams – Goodreads Rating: 3.94 – Amazon Rating: 4.5 – Opiate Addiction: The Painkiller Epidemic, Heroin Addiction, and the Way Out focuses specifically on the tragedy of opiate addiction that is currently being faced and fought in the United States and around the world.  Now in its fifth edition since its initial release in 2013, this book addresses the fact that addiction to the drugs in this particular category is growing yearly by leaps and bounds, and investigates prescription addiction versus heroin addiction and the link between the two.  Although this book begins with somber news and statistics about this epidemic, it also includes information for addicts about detoxification, treatment, and living clean, and offers much hope for those who are suffering.
Getting Clean & Sober
Alcoholics Anonymous: The Big Book by Alcoholics Anonymous – Goodreads Rating: 4.43 – Amazon Rating: 4.5 – This is probably the most well known and oldest book about addiction out there and it focuses specifically on one very widespread addiction – alcoholism.   The first edition of this text was published in 1939, and today it is one of the best selling books of all time; it has sold over 30 million copies since then.  It was written by the founders of AA, Bill W. and Dr. Bob, and is the original publication of the well-known Twelve Step Method, which today is applied to all sorts of addictions, from gambling addiction, to sex addiction, to drug and alcohol addictions.  Even if you are someone who does not subscribe to the Twelve Steps, this book is an important volume for anyone affected by this disease.
Ibogaine Explained: Everything You Need to Know About the World's Most Powerful Psychedelic by Peter Frank – Goodreads Rating: 3.81 – Amazon Rating: 4.5 – At Clear Sky Recovery, we are passionate about the use of Ibogaine to treat addiction, and this book is a great place to start to learn more about it.  The author, Peter Frank, was formerly the host of Ibo-Radio, an online radio show about ibogaine and psychedelics, and has been working with ibogaine for over a decade.  This book is short, but thorough, and touches on the history of this plant, its spiritual, emotional, and physical healing qualities, legality, the concept of addiction interruptions, and its applications for recovery.  Anyone wishing to learn more about iboga and Ibogaine should check out this book.
Friends & Family of Addicts
Why Don't They Just Quit: Hope for Families Struggling with Addiction by Joe & Judy Herzanek – Goodreads Rating: 4.09 – Amazon Rating: 4.5 – This must-read book for friends and families of addicts and individuals in recovery is considered one of the best of its kind.  First written in 2007 but most recently updated last year, this book offers "hope for families struggling with addiction" and aims to help concerned relatives and others to understand what their addicted loved one is going through and how to help and support him or her.  Many common questions are answered, and inspiring success stories are included as well.  This is a great place to start for anyone who loves an addict.
Everything Changes: Help for Families of Newly Recovering Addicts by Beverly Conyers – Goodreads Rating: 4.1 – Amazon Rating: 5 –  While the book above is directed at loved ones of those currently using, those currently in rehabilitation, and those in recovery, this book focuses specifically on the last of those three groups, and gives information and tips on how to support individuals in recovery in their new, healthy, and sober lifestyle – particularly in the early months.   Everything Changes: Help for Newly Recovering Addicts addresses the changes that must be made by everyone in the lives of the recovering addict, and gives friends and family members information about what physical and psychological changes to expect in their loved one, and how to strengthen relationships during this challenging period.
Beyond Addiction: How Science and Kindness Help People Change by Jeffrey Foote, Carrie Wilkens, Nicole Kosanke, and Stephanie Higgs – Goodreads Rating: 4.3 – Amazon Rating 4.5 – This book is also aimed at friends and families of addicted individuals and those in recovery, but focuses on how to help those who are suffering using kindness, positive reinforcement, and love.  Using this new approach, it claims, can help drug and alcohol abusers to want to change their habits by showing them that those who love them are already supportive, and will continue to be so through the entire process of getting clean and sober.  It accepts the fact that "no one can make another person change," but adds that "there is much that can be done to make change seem appealing and possible," and teaches the reader how to demonstrate this to those in need.
Staying Clean & Sober
12 Stupid Things That Mess Up Recovery: Avoiding Relapse through Self-Awareness and Right Action by Allen Berger, PhD – Goodreads Rating: 4.09 – Amazon Rating: 4.5 – This straightforward list of twelve things that can, in fact, mess up your recovery and lead you into relapse is short, simple, and to the point, and is the first in a series of several similar books by the same author.  It's a quick read at only 136 pages, but it does its job by addressing some of the most common factors that may challenge your recovery, and also offers tools for overcoming each of these potential pitfalls.
Living Sober by Alcoholics Anonymous – Goodreads Rating: 4.22 – Amazon Rating: 4.5 – This book, like The Big Book mentioned above, is published by Alcoholics Anonymous, and is really more of a booklet than a book at just 92 pages in length.  However, despite its brevity, this book gives simple examples from AA members throughout the world on how they stay sober after rehabilitation, and how to truly take things "one day at a time."  It is very inspiring and its advice is easily applicable to the lives of anyone seeking a healthier and clean and sober life now and onward into the future ahead.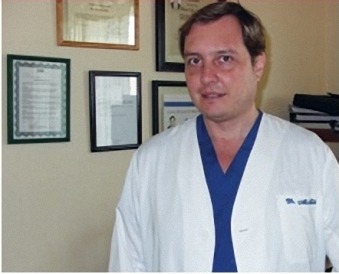 Dr. Sola is one of the world's leading experts in medically-based ibogaine treatment; he has more clinical experience with safe and effective ibogaine administration than any other M.D. in the world today.