If you've made the decision to enter a rehabilitation program, you've made a choice that can be transformative and change your life for the better. To give yourself the best chance for a successful recovery, it helps to know as much as possible about what being in an inpatient program is all about. When you understand what day-to-day life is like in a rehabilitation facility and how these activities promote your health and well being, it allows you to manage your expectations and be ready for the days ahead.
Entering a
Recovery
Program
Inpatient rehabilitation begins in earnest once you have completed detoxing from the substance you are addicted to. This detoxification process may take place at the same inpatient facility you will be staying at, or at a treatment center such as Clear Sky Recovery that is specifically devoted to detox. Generally, detoxing can take up to seven or eight days.
In comparison, an inpatient rehab stay can last up to 30 days, although it can be longer depending on the patient or the program. There are many types of recovery facilities in America; in 2018, there were 14,809 treatment centers in the country. Some are bare bones and rustic, while others are luxurious. The goal for any center is to provide a safe and secure environment for all clients and support their recovery goals. When you check in, you will go through an intake process, which can include a brief checkup to get your blood pressure and temperature, a discussion about your detox process, and an overview of the facility rules and your treatment plan. You may also get a tour of the center, and, at most facilities, your personal devices such as tablets and cell phones will be taken so you can focus on your recovery. 
Expectations
for a Day in Treatment
Once you are settled in, your stay will begin to take on structure. Daily routines are put in place to help create healthy habits that can be continued when you return home, which will be beneficial in maintaining your sobriety.
You will wake up at the same time every morning, and to get your day off to a good start you will have breakfast, and perhaps some sort of activity such as a hike or yoga class. Another option could be a meditation session to promote mindfulness and clarity for the day ahead. 
Once breakfast is done, the real work begins. Perhaps the most crucial component of inpatient recovery is therapy, and it can take several forms. You will meet with your counselor one-on-one, which is a valuable opportunity to delve into the issues underlying your addiction. This can help you see the negative patterns and thought habits that fed your substance abuse, and give you the tools to develop a new outlook that will bolster your self-awareness and give you confidence as you move forward in your recovery.
Your daily schedule will also include group therapy sessions. These can be modeled after 12-step programs or the center can run them according to its own philosophies. These sessions allow participants to share their experiences with each other, typically moderated by a staff member. Everyone can work together to gain essential coping skills that will help them throughout life. Sometimes these group sessions can be focused on specific topics such as anger management or grief counseling.
Finally, family therapy can also be integrated into your day. These sessions are important because family members can learn more about what addiction is, describe how substance abuse impacted them, and everyone can look truthfully at issues such as codependency and enabling in order to help heal fractured relationships. These sessions can also help all family members set realistic expectations for life in recovery over the long term.
There are other types of activities you may experience during a day in rehab. Exercise is crucial to living a healthy lifestyle, so you may get to take a fitness class, go for a jog around the grounds, or play a team sport such as basketball or volleyball. A recovery center may also offer therapeutic activities such as art, music, or dance therapy, biofeedback, or equine therapy. A guest speaker may also visit to talk about sobriety-related topics. You also get some free time for journaling, meditating, or other personal activities. 
After these events, plus a nutritious lunch and dinner, there may be one last group therapy session before an early bedtime. It's important to get enough sleep to have the mental and physical stamina for each day, so you can be present and active in your recovery process.
Knowing more about daily life in recovery, you may be ready to take that crucial step towards getting clean. If you need to detox from drugs or alcohol first, contact our iboga clinic. Our ibogaine-based treatment program is a safe, gentle, and effective way to detox that will prepare you for an inpatient rehabilitation facility. Talk with us today to learn more about how we can help you.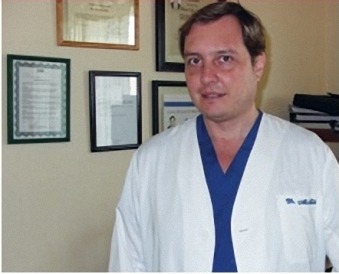 Dr. Sola is one of the world's leading experts in medically-based ibogaine treatment; he has more clinical experience with safe and effective ibogaine administration than any other M.D. in the world today.