Military service is a noble calling, one that can require great personal sacrifice on the part of active military members and veterans. There are high risks involved during tours of duty and the transition to civilian life can be difficult, especially if injury or post-traumatic stress disorder is involved. One of the greatest risks that can cause significant hardships for members of the military is opioid abuse. 
It's well known that America has been in the grip of a dramatic opioid crisis in recent years, involving drugs such as fentanyl, morphine, oxycodone, and hydrocodone. As the availability of these opioid painkillers has proliferated—the number of prescriptions in the United States tripled between 1991 and 2011, from 76 million to 219 million—so have instances of misuse and abuse. Anywhere from 21 percent to 29 percent of people with prescription opioid drugs misuse them, with about 4 percent to 6 percent of people moving from opioids to heroin abuse. Opioid abuse can have dangerous, and even fatal, consequences: In 2017 alone, about 1.7 million Americans had an opioid use disorder, while more than 47,000 people died from an overdose.
Unfortunately, active military members and veterans aren't immune from this disturbing drug trend. Because service men and women are put in harm's way during their tours of duty, they are more susceptible to severe injury. That, in turn, means they are more likely to be prescribed opioid painkillers as part of their recovery. In 2014, for instance, more than 40% of military members said they suffered from chronic pain and 15% said they had used opioids recently. And that debilitating pain doesn't always disappear once military service ends. If opioid use isn't properly managed, it can have devastating effects, especially when coupled with other issues a veteran may be grappling with, such as homelessness, mental health disorders stemming from trauma, and lack of resources.
The problem of opioid abuse is generally worse for veterans than it is for people on active duty. There are usually safeguards in place that serve as a deterrent against opioid abuse, which can explain why the Department of Defense's 2015 Health Related Behaviors Survey found that only a little more than 4 percent of active military members had misused prescription drugs during the previous year.
However, the risk can increase greatly if an injury has been sustained that calls for medical discharge. In the wake of pain medication prescriptions in the military quadrupling between 2001 and 2009 to almost 3.8 million, the Department of Defense implemented measures to curb that number. However, even though the percentage of military members who reported using painkillers dropped by almost 50 percent between 2011 and 2015, they were still the drugs that were most often misused.
Part of that is due to the nature of opioids themselves. These are powerful drugs that produce an intense high. This rush of pleasure triggers receptors in the brain, and if not carefully monitored, continued use can lead to a craving for the drug, increasing the likelihood the opioids will be abused. When taking too frequently or at improper dosage levels, opioids can trigger side effects such as nausea, mood swings, depression or anxiety, irritability, and impaired judgement. Overdose symptoms can include erratic pulse and breathing, loss of consciousness, and, in the worst-case scenario, it can lead to death.
Another important factor in the high risk of opioid abuse among military veterans is the fact that they face certain issues that other civilians don't. Their injuries, for instance, may be more apt to cause chronic pain requiring medication—one study found that over 9 percent of veterans experienced this type of pain, compared to 6.4 percent of civilians. Also, many veterans return from a tour of duty grappling with harrowing experiences that can trigger mental health disorders such as depression, anxiety, and post-traumatic stress disorder. The use of opioids can exacerbate those conditions, which can lead to overuse of the drugs as a method to cope. This can easily spiral into addiction if not addressed. Finally, some veterans may be homeless or without access to proper medical care. In those cases, they cannot get the proper supervision or medication they need, which can lead them to use illegal prescription painkillers, use the wrong dosage, or combine them with alcohol or illegal drugs in a combination that can be fatal. With 440,000 Veterans Health Administration patients on opioid prescriptions, and 55,000 veterans suffering from opioid use disorder, according to a 2014 report, this is an issue that requires serious attention.
If you are an active member of the military or a veteran who is grappling with opioid abuse, it's imperative to seek out treatment immediately. At Clear Sky Recovery, we provide a safe, secure, and non-judgemental place to get help with a prescription opioid problem. Our innovative program uses medically sound ibogaine treatment to help break patterns of misuse or addiction and give you a fresh start. To find out more about how we can help you, contact our ibogaine clinic today.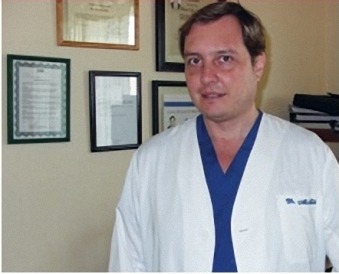 Dr. Sola is one of the world's leading experts in medically-based ibogaine treatment; he has more clinical experience with safe and effective ibogaine administration than any other M.D. in the world today.