Many people who are in recovery are drawn to a career in the addiction recovery field.  This is natural; of course someone who has seen that recovery is possible would want to help others recover as well.  This is a great field for people in recovery because it is something they are passionate about, have experience in, and work on every day.  Their personal experiences will surely aid them in understanding the struggles of others and in helping them get clean and sober too.   There are a wide variety of careers in this field to consider.  The amount of education required for each varies greatly, and their responsibilities are diverse.  There is really something for almost every personality in the field of addiction recovery.
The first step in working in the addiction recovery field will be to obtain a degree.  Different degrees will lead to different vocations, so consider each position before enrolling in a program.  Some, but not all, of these degrees can be obtained online, although most also include an in-person internship or more on the job training as well.  Time spent in school could range from two to eight years, but the salary, once you get some experience under your belt, could range from $20,000 per year to as high as ten times that – $200,000 per year or more.    It's definitely worth the time and effort if you feel called to this field.  Check out the positions below and read on to find out the educational requirements for each as well as potential salaries.
Recovery Coach
Of the positions listed here, this position requires the least amount of schooling.  In fact, no post high school schooling at all is required for this role, but a degree in counseling would certainly help you land a job.  Further, if you have a degree, you will likely earn considerably more than recovery coaches without one.  This position is not professionally licensed, but it is important.  Recovery coaches are usually people who are in recovery themselves who offer support to others working on their recovery.  This position is often paid by the hour and most recovery coaches make less than $20 per hour .  The schedule is flexible, though, and can be a great peek into the profession to see if you would like to return to school to find a higher paying, licensed position later on. 
Behavioral Health Technician
Behavioral health technicians are not nurses, but their role is similar to that of a nurse.  People in this position help counselors and other staff members to deliver clinical support to patients at a rehab facility or hospitals.  In order to work as a behavior health technician, you will need to obtain an associate's or bachelor's degree in behavioral health, psychology, or human services.  Salaries for this position can range from $21,000-$60,000 per year.
Mental Health Counselor
Mental health counselors work with patients to assess, diagnose, and treat mental health conditions.  Oftentimes, drug addiction is just one of several conditions from which a patient is suffering; the diagnosis of two co-existing conditions is known as dual diagnosis.  In the case of drug or alcohol addiction, an individual may be depressed or anxious or may experience PTSD, and it is this condition that lead to the addiction. In a dual diagnosis situation, a mental health counselor helps the client to work on his or her other condition while also working on recovery from addiction to drugs or alcohol.  To become a mental health counselor, you must obtain a master's degree and a state license, and must work in the field for two years before becoming licensed.  Mental health counselors work in hospitals, rehabilitation centers, outpatient facilities, in the educational and prison system, and in private practice.  Salaries of mental health counselors vary drastically, and can range from $26,000-$69,000 per year.
Substance Abuse Counselor
Like mental health counselors, substance abuse counselors work directly with people to help them break free of their addictions.  They work with clients in individual and group settings, and also with the families and loved ones of people in recovery.   Substance abuse counselors work in inpatient and outpatient rehabilitation centers, in schools and in prisons, and some work in private practice.  Most substance abuse counselors have at least a bachelor's degree, but requirements vary from state to state.  Almost everywhere, substance abuse counselors in private practice must be licensed.  Their salaries can range from $25,000-$63,000 per year.
Social Worker
Social workers work in a wide variety of areas but their main purpose is to help people in need.   Oftentimes, a social worker will help the families of individuals who are suffering from addiction and will make sure everyone's basic needs are being met.  They can work in many settings, and can be a great help to people who need it.  Social workers have bachelor's, master's, or doctoral degrees, usually in psychology or specifically in social work, and earn between $28,000 and $76,000 per year.
Psychiatric Nurse
Psychiatric nurses are nurses who have special training to work with and provide care for people with mental health problems, including addiction and co-existing disorders.  They help doctors to treat patients, evaluate treatment, and manage patients.  Psychiatric nurses work in hospitals, substance abuse treatment facilities, and in community programs.  They are registered and licensed nurses, and usually have bachelor's or master's degrees as well.   Salaries in this field can range from $46,000-$101,000 per year.
Psychologist
Psychologists' role is similar to that of mental health counselors, but there is more training and study to become one.  Psychologists work directly with patients and their families to diagnose and treat mental health issues.  In order to become and remain a licensed psychologist, a master's or doctoral degree is required.  Through extensive training, psychologists learn psychotherapeutic methods to treat their patients such as cognitive behavioral therapy and talk therapy.  Psychologists can earn between $41,000 and $118,000 per year.
Psychiatrist
Psychiatrists are medical health doctors who have attended medical school and who have participated in extensive and advanced training.  Individuals in this field diagnose mental disorders and can use a wide variety of treatments to help manage them, including prescribing prescription medication.  They often work in hospitals or in private practice.  To become a psychiatrist, interested parties must participate in a pre-med program as an undergraduate, and then attend medical school.  Salaries in this field can range from $192,000-$300,000 per year.  
There are so many jobs to consider in the addiction recovery field.  It really is simply a question of what exactly you would like to do, how much schooling you are prepared to tackle, and how much money you hope to earn.   No matter what you choose, you will be helping people every day.  Choose one area and start pursuing it today.  Do some internet research on schools, and set a date to enroll in a program.  You can do it!
At Clear Sky Recovery, our very experienced and highly educated staff  wants to help people to break free of their addiction to drugs or alcohol.  Our facility in Cancun, Mexico, is located right on the beach and is extremely comfortable.  Our ibogaine detox treatment is innovative and effective.  If you or someone you know is suffering from addiction, please call us today.  We can't wait to hear from you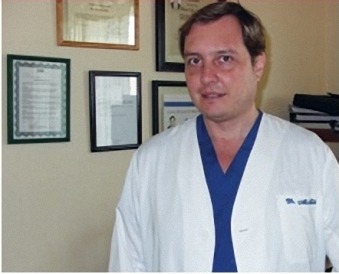 Dr. Sola is one of the world's leading experts in medically-based ibogaine treatment; he has more clinical experience with safe and effective ibogaine administration than any other M.D. in the world today.