Actor Ben Affleck is not even fifty yet but he has already had a very long and successful career. Most fans first discovered him in 1997 when he co-wrote Good Will Hunting with best friend Matt Damon, but did much before that and he has done much since, too. Ben Affleck has been in the spotlight since he was in his early twenties and therefore it is no surprise to anyone that he has long battled with his addiction to alcohol. Although he has overcome it several times, his recent 2018 stint in rehab reminds everyone who is watching that recovery is a process, not a result.
Read on to learn all about the life of this actor and filmmaker and his many trials, tribulations, successes, and accomplishments.
Early Life
Ben Affleck was born in Berkeley, California in 1972 to a playwright father and a mother who was a Harvard-educated elementary school teacher. His family moved to Massachusetts when he was three, and soon after, his brother Casey – also an actor – was born.
Like many people who suffer from alcohol use disorder, Ben's father suffered from it before him. In interviews, Ben Affleck recalls his father drinking heavily at all times of the day and night and this putting strain on their family unit. Eventually, when Ben was eleven, his parents divorced and his father left. Young Ben felt relief when this occurred, but later, his father experienced homelessness before eventually entering a treatment facility during Ben's teenage years. Fortunately, treatment worked for the elder Affleck; he remained at the center for twelve years and became an addiction counselor there.
Ben began acting at a young age but feels that he just kind of "chanced" into it; his mother never pushed him to participate. His first acting gig was in a local independent film, but his first real success was in the PBS children's series The Voyage of the Mimi in 1984 and again in the sequel in 1988. He later appeared in several films as a teen as well as in commercials.
Early Adulthood
After high school graduation, Ben moved to New York City to further pursue acting.  He found some success there and was in several films including the critically acclaimed stoner cult film Dazed and Confused in 1993. He became even more well-known when he played the lead in Kevin Smith's Chasing Amy in 1997.
The success of 1997's Good Will Hunting was a turning point for his career. Matt Damon wrote a short script for a Harvard acting class and asked Ben to read with him in the front of the class. Later, the pair moved in together and worked in concert to develop the script further. When Ben was just 22 years old, they sold the screenplay to Castle Rock. A year later the film went into production, and when it was released it was a huge success. It won both the Golden Globe and the Academy Award for Best Original Screenplay.
Ongoing Success… and Decline
More acting roles helped to catapult Ben Affleck into broad success. He appeared in Armageddon (1998), Shakespeare in Love (1998), Dogma (1999), Reindeer Games (2000), Pearl Harbor (2001), and more. He was on top of the world for a time, and his career seemed to be destined for an ongoing upward trajectory.
However, in the early 2000s, Ben Affleck's career took a sudden downturn. Critics suddenly found his work to be one-dimensional and he appeared in several movies consecutively that were not at all box office hits including 2003's Gigliwith Jennifer Lopez, Paycheck (2003), Jersey Girl (2004), and Surviving Christmas (2004). The Los Angeles Times ran an article in late 2004 about the fact that Ben Affleck's career seemed to be in a steep decline.
In 2005, Ben Affleck married Jennifer Garner and after their first child, he began to move into directing. This was a good move for his career and he received positive reviews for films like 2007's Gone Baby Gone, which he also wrote.
Over the past fifteen years, Ben Affleck has appeared in a number of films but continues to focus more on directing. His biggest success was 2012's Argo which won a slew of awards in almost every national award show.
Alcohol Abuse Disorder
As mentioned above, Ben Affleck grew up in a home that experienced alcohol abuse disorder as his father was addicted to alcohol. However, his father was not the only person in his family who experienced addiction. His paternal grandmother was addicted to alcohol and barbiturates and committed suicide as a result, and his paternal uncle suffered the same fate. He also had an aunt who struggled with heroin addiction as well.
Ben's mother became concerned with Ben's drinking when he was just fifteen and she sent him to an Outward Bound program to get him help. Later, in his mid-twenties, Ben became sober by choice and independently because he, too, recognized a growing problem.
This self-prescribed sobriety didn't last, though, and he entered residential treatment in 2001.  He felt that he experienced recovery success for several years. In interviews, he suggests that he felt that he was able to drink in moderation after that for almost a decade.
In time, alcohol abuse returned with full force and in 2017 it overwhelmed him. As a result, he did not work at all during that year and he returned to treatment again. In 2018, a publicly documented intervention resulted in another rehabilitation stint, but in 2019 he was filmed on a Los Angeles street, clearly intoxicated after another slip.
Fortunately, the embarrassment caused by the release of the video by TMZ encouraged him to get sober once again. In a 2020 interview, Affleck told a reporter that he has long suffered from both depression and anxiety and that he has taken anti-depressants since he was 26.
Today, Ben Affleck continues to work on his recovery and he participates in a twelve-step program.
Recovery Isn't Easy
Ben Affleck's life story reminds people suffering from addiction that addiction can happen anyone and that recovery is an ongoing process. This successful actor and filmmaker is now forty-seven years old and he has known that alcohol is a problem for him since he was fifteen. It is likely a battle that he will continue to wage for the rest of his life.
Ben's tale is inspiring because although he has suffered greatly due to his alcohol addiction for many years and he has struggled publicly many times, he always gets back up and continues to try again. Anyone in recovery will tell you that slips and even full-blown relapses happen, but defeat is not an option. Every time you slip back, you absolutely must continue to move forward.
At Clear Sky Recovery, we offer ibogaine treatment for individuals who are struggling with addiction.  Our innovative methods are rooted in the African continent, using medicine drawn from the tabernanthe iboga plant.  Ibogaine has proven successful time and time again in interrupting addiction, and helping individuals who have experienced it to start anew, on a fresh path moving forward, free of the burden of addiction.  Our intake specialists are standing by to give you more information about our methods, our facility in Cancun, Mexico, and our successes so far.  We look forward to hearing from you, and to helping you begin a new and healthier life.  Give us a call today.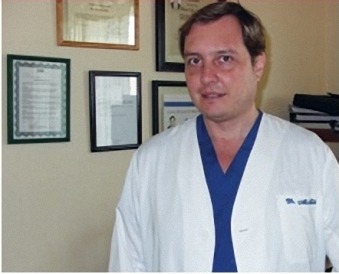 Dr. Sola is one of the world's leading experts in medically-based ibogaine treatment; he has more clinical experience with safe and effective ibogaine administration than any other M.D. in the world today.