Going through an addiction and its recovery process is truly an individual experience. However, there are fewer things that are more helpful to the morale than hearing the advice that other recovering/recovered addicts received when they were in the same place that you find yourself in today. What were the words of wisdom that helped them see the process through?
We asked members in our community who have weathered the storm for the best advice they received while they were struggling with their own addictions, this is what they told us.
Trust your process
Larada Horner was already in treatment for codependency but was still struggling. That was when her roommate shared the advice that helped her turn things around: "Trust the process. It works." Why did this matter so much to her?
"I had never thought about life being a process. I went on to face that I was an alcoholic, and since that time, I have been sober for 28 years. I have a life beyond my wildest dreams today because I did trust the process I was going through—and that all the pain and bumps in the road were a part of it."
Envision life after addiction
Having survived dozens of surgeries, Alesandra Rain, was no stranger to adversity. Unfortunately, her operations saddled her with addictions to prescription drugs—substances she used as prescribed by a medical specialist but still became dependent upon them. For her, it was critical to understand what she had to gain by overcoming her addiction; the promise of life on the other side helped her get through:
"I finally went to a treatment center in Utah, and prior to leaving, my sister told me that the amount of adversity I had experienced meant I had a great mission. I held onto those words, and I arrived at rehab. After a particularly horrible day of symptoms, Dave Beck, who ran the Experiential portion of the treatment, told me that I had to make it through to see the gifts that came as a result of kicking this horrible habit. These pieces of advice from my sister and Dave not only got me through the horrific symptoms but became the basis for a nonprofit called Point of Return."
Keep an open mind
Many thought back on their own experiences recovering from addiction, and many mentioned that the ability to change your mind and be open to new ideas was central to recovery.
It's never too late to make the right changes
Billie Jean Bateson, Manager of Amazing Wristbands, mentioned that his friend, Natalie had been on a downhill path for a long time. Finally, one day she had some loving words of advice from her dad that motivated her to turn things around and seek help.
"I was into a serious addiction for years, and some days I even robbed others' pocket for money. One day, I was lying on my bed with no money in hand and no friends. I was feeling alone. Then, like a messenger from God, my dad came near to me, touched my forehead, and told me, 'You don't deserve this baby; you are an angel to our family. It is still not late; you can come out of this even now, we love you always. By following simple steps, we can come out of it together. Come back to us soon!' This may not sound like unusual advice, but I heard it at just the right time. It opened my eyes and gave my life a new beginning. I consulted a Rehabilitation Center which changed my life."
The smallest piece of advice can make a tremendous difference
Sometimes, the earnest words of strangers who are thousands of miles away can inspire you to change your life. Those who shared their stories with us all went through completely different events, and adversities, but they had three things in common. They recovered, they went on to live happy and healthy lives, and they wanted to share their stories in the hope that they might inspire someone else who was still struggling with addiction. We hope that some of this advice was helpful, and as always, reach out to the experts here at Clear Sky when you're ready to make that change in your own life.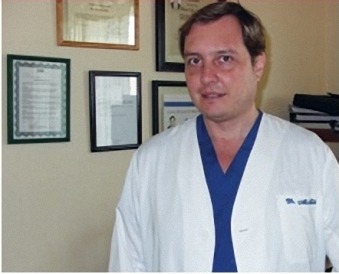 Dr. Sola is one of the world's leading experts in medically-based ibogaine treatment; he has more clinical experience with safe and effective ibogaine administration than any other M.D. in the world today.