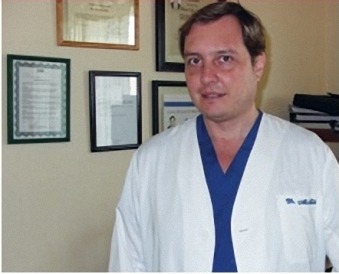 Dr. Alberto Sola is one of the world's leading experts in medically-based ibogaine treatment; he has more clinical experience with safe and effective ibogaine administration than any other M.D. in the world today.
For many, New Year's Eve is the biggest party of the year.  Back before you began your recovery journey, when you were an active drug and alcohol abuser, you probably spent this final night of the old year consuming, and spent the first day of the new year nursing yourself back to health.  You're not alone.  41% of Americans consider New Year's Eve their favorite holiday, almost everyone celebrates it, and according to a survey from 2017, 54% of Americans age 21 and over planned to consume alcohol on New Year's Eve 2017-2018– the most of any holiday that year.   Another report found that the Wikipedia page dedicated to the term "hangover" had 324% more views on January 1, 2017, than the daily average of the year leading up to that date.  Champagne bought during the week before New Year's Eve accounts for 25% of annual champagne sales in our country.   The goal on this holiday is to celebrate the beginning of a new year, but it seems the focus of some is to get so intoxicated that they won't even remember to say goodbye to the old one.
It's not the only way, though.  Just because everyone else is doing something doesn't mean you have to do it too.  There are countless other options for fun on New Year's Eve, and now that you are clean and sober, you can experience them, remember them, and ring in a new year in a much happier and healthier way.
Seven Drug & Alcohol Free Ideas for New Year's Eve Celebrations
There are so many ways to celebrate!  So many people feel that the only way to celebrate anything is with drugs and alcohol, but since you became clean and sober, you know that's not true at all.  Here are some healthy and positive ways to welcome a new year ahead.
Go out to dinner. Celebrating a new year by having a good meal with a person or people you just makes sense, and many restaurateurs clearly agree; New Year's Eve offers a wide variety of fancy dinners and prix fixe menus everywhere, even in the smallest and least cosmopolitan of locales.  Make a later reservation and enjoy the countdown with your fellow diners.  If you're worried about being tempted to drink, consider mentioning your recovery status when making the reservation, or when checking in with the maître d'.
Throw a party. You can have your own party, and invite your sober and non-sober friends – just make sure you include in the invitation that your gathering will be drug and alcohol-free.   You may want to make your party a theme party, around an idea such as a luau or costume party, or around an activity like movies or board games.  Or, maybe you just want to chat with your guests and watch the ball drop on television – there's certainly nothing wrong with that.
Volunteer at an event. Surely, your city or community is offering some sort of New Year's Eve event for its residents including families, and what way to better celebrate the dawning of a new year than by giving back?  Events such as these need a lot of help to run smoothly, and they almost always have trouble finding good people due to the wide variety of plans people have.  You can be a big help by donating your time and energy by volunteering, and you will likely meet some likeminded people in the process as well.  Although the attendees may not be entirely sober, your co-volunteers will be, and you will probably leave this type of experience with some brand new friends.
Spend time with your kids. If you have children, there's no better way to stay sober on New Year's Eve than by celebrating it with them and maybe even some of their friends.  Have your son or daughter invite the crew over for a slumber party, and make it super special for them.  Perhaps have a home spa night and/or a foosball tournament, and then go out and bang pots and pans in the street together at midnight.  It will be a New Year's Eve that none of you will ever forget!
Travel. Have you ever wondered what it's like to celebrate New Year's Eve in a different part of the country, or even the world? Here's your chance!  Every region and nation has its own New Year's traditions, and although it's kind of some sort of a party pretty much everywhere, checking out a new place will surely keep you excited and curious, and clean and sober, too.
Go to a yoga or meditation retreat. There are yoga and mediation retreat centers all over the USA, and every single one of them offers some sort of New Year's Eve program.  It may last several days, or just the one night, or, some local yoga studios may offer a evening only program as well.  These are great environments to say goodbye to the old and hello to the new. Settle in, clear your mind, stretch your body, and set an intention for a great new year ahead.
Spend the night alone and look forward and behind.If you are feeling very strong in your recovery, consider spending the night alone at home with your thoughts, quiet, and a pen and paper (or computer!).  It may not feel right to you to stay at home on this particular day, but 24% of Americans do just that!  While you are enjoying your alone time, take time to reflect on the past year.  What went well?  What didn't?  Look ahead to 2019.  What do you want to accomplish in the next year? What goals can you set for yourself, and what steps will you need to take to reach them.   After you are done, get a good night's sleep, and wake up ready to take on a new year!
These are just a few of the ways you can celebrate New Year's Eve clean, sober, healthy, and happy, and still have a blast with zero temptations, triggers, slips, or relapses.  A new year is a time to celebrate!  Congratulations on learning how to do so outside of the confines of drugs and alcohol.  2019 looks bright!  Happy New Year to you!
At Clear Sky Recovery, we want to help you to welcome each and every year clean and sober and free from drugs and alcohol.   Our facility in Cancun, Mexico, is waiting for you, and our staff is eager to offer their knowledge and assistance.  Our ibogaine detox treatment is safe and effective, and after just a short time with us, you will get to the root of your addiction, confront it, and recover.    Many of our clients report no withdrawal symptoms.   Please contact us today to find out more about what Clear Sky Recovery can do for you.  We can't wait to hear from you