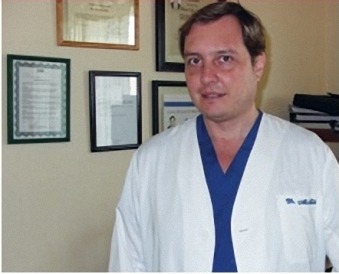 Dr. Alberto Sola is one of the world's leading experts in medically-based ibogaine treatment; he has more clinical experience with safe and effective ibogaine administration than any other M.D. in the world today.
No matter who you are, you have probably known someone in your life who suffered from a substance use disorder of some kind. Problems with drugs or alcohol are common in our society and everyone has been affected by their own or others' addictions to these substances.
Addiction affects people from all walks of life. People in all fields of work, all age groups, all races, and nationalities can and do become dependent on drugs or alcohol. It doesn't matter who someone is, what he or she does for a living, what kind of family an individual came from, or how much or how little money a person has; addiction can happen to anyone.
Even many celebrities have been affected by addiction at some point in their lives. Some have struggled with it themselves; others have seen family members or friends fall victim to this disease. Fortunately, due to their fame, many of them are in a place financially where they can donate heavily to causes they believe in. More and more famous people are donating time, money, and energy to substance abuse organizations and charities. Their generous donation of these resources has undoubtedly changed many lives, and will continue to do so moving forward.
Read on to learn about a few celebrities who focus some or all of their philanthropic efforts on addiction recovery and substance abuse education efforts. You may also learn about some great organizations with which you were unfamiliar before.
1. Eric Clapton
Guitar hero Eric Clapton struggled with addiction for much of his career but managed to break free in the 1980s. In 1998, he opened a 36-bed addiction treatment facility in Antigua called the Crossroads Center. One-third of the facility's beds are set aside for local people, but people come from all over the world to get treatment there. He supports this project on an ongoing basis through the organization of and participation in the Crossroads Guitar Festival each year. Although not everyone who goes through treatment at Crossroads succeeds, it has saved hundreds of lives over the last two decades of operation.
2. Ted Danson
Actor Ted Danson and others founded Angels at Risk in 1997 to address the issue of teenagers and families impacted by drug and alcohol abuse. This organization does a great deal of outreach throughout Los Angeles through programs targeted to parents and teens in the city's high schools. It offers substance abuse education to teens and parents, counseling, and support groups and reaches tens of thousands of families each year.
3. Amy Grant & Vince Gill
Married singers Amy Grant and Vince Gill are both actively involved in a non-profit called Creative Recovery Communities which focuses on teens struggling with addiction. They have both worked to raise money for the organization and also are celebrity spokespeople to help promote it.
4. Dropkick Murphys
Boston area band Dropkick Murphys chose to use their energy and fame to support a number of local addiction recovery centers in the area through their Claddagh Fund. The Gavin House and The Cushing House deliver residential, inpatient substance abuse treatment for people of all ages, and provide services to help people recovering from addiction reintegrate into society.
5. Trey Anastasio
Phish frontman Trey Anastasio struggled with addiction and was arrested for possession of a variety of drugs in 2006. As a result, he went through New York State's drug court program, got clean and sober, and has been ever since. During the COVID-19 pandemic, he decided to open a drug and alcohol treatment center in Vermont. In order to raise money for this venture, he played a series of free virtual concerts; these concerts raised over a million dollars. He continues to raise money through the charity he set up for this purpose, The Divided Sky Fund, and the rehabilitation facility is slated to open next year.
6. Russell Brand
When British singer Amy Winehouse died from alcohol poisoning in July of 2011, her father started the Amy Winehouse Foundation in her memory. This organization focuses on music education and music therapy programs, but it also works to educate English youth about drug prevention. Russell Brand played a big part in the launching of the organization's Resilence Progam for Schools, which meets students in the classroom across the UK to deliver these important programs.
7. Chris Herren
Former NBA star Chris Herron started The Herren Project after he himself broke free from an addiction to opioids. He realized that not everyone has access to affordable addiction recovery treatment options, so he started by paying for the treatment of individuals in need.  Today, The Herren Project includes many other projects and programs such as Project Purple, which promotes a sober lifestyle to students in schools, and Purple & Proud, which provides schools with grants for substance-free after-prom parties.
8. Mario Barrett
R&B singer Mario Barrett, better known as just Mario, started the Mario Do Right Foundation in 2007. This organization provides support for children who experience addiction through their relationship with at least one parent experiencing a substance use disorder. The group partners with local and national organizations to fundraise and address this issue throughout the USA.
9. Darryl Strawberry
Baseball legend Darryl Strawberry struggled with addiction but has been sober for quite some time. He and his wife Tracy started Strawberry Ministries to spread the word of God in general but focus on Christian-based addiction recovery. The group operates two addiction recovery centers – one in Orlando, FL and one in Longview, TX – and both Strawberrys are very involved with the operations of them and with meeting with the clients.
All of the above celebrities are working hard to help people break free from their addictions through these charities and organizations. Together, they have surely saved thousands from more struggles and eventual tragedy. All of these organizations accept donations, so if you feel moved to donate to any of them, please do.
At Clear Sky Recovery, we offer ibogaine retreat for individuals who are struggling with addiction.  Our innovative methods are rooted in the African continent, using medicine drawn from the tabernanthe iboga plant.  Ibogaine has proven successful time and time again in interrupting addiction and helping individuals who have experienced it to start anew, on a fresh path moving forward, free of the burden of addiction.  Our intake specialists are standing by to give you more information about our methods, our facility in Cancun, Mexico, and our successes so far.  We look forward to hearing from you, and to helping you begin a new and healthier life.  Give us a call today.