Wondering what the Clear Sky ibogaine treatment process is like? This infographic breaks it all down for you so you can see how it works.
Day One: Welcome
Arrival
Introduction & Orientation
You'll get checked in, meet our staff members, and get an orientation of our treatment facility. Unlike most treatment centers, you are welcome to keep your smartphone, laptop, and other internet-connected devices to stay in touch with family and friends.
Day Two: Set Your Intentions
Medical Assessment
Stabilization
In the lab, you'll get all necessary blood-work and cardiological testing, and a medical clearance. We will ensure your safety and confirm that you are a good candidate for the ibogaine therapy.
Individual Counseling
Setting Expectations
Massage & Bodywork
A therapist will help you set your intentions and expectations, and tell you about what to expect the next day. We will help you prepare physically, mentally, and spiritually for the ibogaine experience.
Day Three: Ibogaine Treatment
We will administer the ibogaine HCl in its full dose. Within 45 minutes you will experience a warm tingling sensation spreading throughout your body as your physical dependence is reset. From roughly hour 1 onward, you will begin experiencing visions which last from 4-6 hours. After the peak experience is reached, you will remain within an altered state of consciousness for roughly 12-36 hours during which the core issues surrounding your drug dependence can be processed.
Day Four: Experience Processing
Reintegration
Nutraceuticals
Individual Therapy
Grounding Ceremony
Yoga, Massage & Bodywork
You're clean, in a beautiful, luxurious setting, and your drug dependence is gone. We'll help you start to reconnect with your surroundings. Our therapist will be available for one-on-one sessions as you process your experience.
Day Five: Follow-Up Ibogaine Booster
Booster Dose of Ibogaine
Group Excursions
Your booster dose of ibogaine helps eliminate any remaining withdrawal symptoms and increases the chances of long-term success. Enjoy the beach and the resort setting.
Day Six: Aftercare Planning & Integration
Your aftercare plans will be the morning's focus, so you have a solid, reality-based aftercare plan in place, before going back home. Aftercare is essential to staying drug-free.
Day Seven: Third Dose of Ibogaine
Third Ibogaine Booster
Medical Assessment
You will receive your final dose of ibogaine, one last processing therapy session, and recommendations for nutrition, supplements, therapy, and medications if necessary or appropriate.
Day Eight: Welcome Home
A reality-based aftercare plan is essential!
For more information, get in contact with Clear Sky Recovery, today.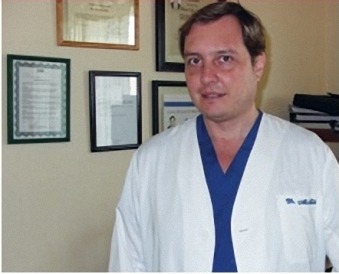 Dr. Sola is one of the world's leading experts in medically-based ibogaine treatment; he has more clinical experience with safe and effective ibogaine administration than any other M.D. in the world today.