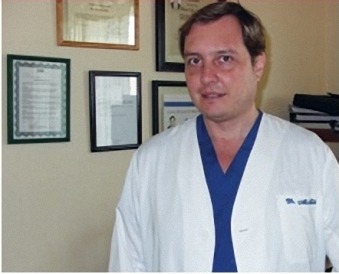 Dr. Alberto Sola is one of the world's leading experts in medically-based ibogaine treatment; he has more clinical experience with safe and effective ibogaine administration than any other M.D. in the world today.
Culture of Recovery in Appalachia
The town of Hindman is nestled in the southeastern part of the state of Kentucky. It is located in the Cumberland Mountains, a mountain range that is a central part of the larger Appalachian Mountain range that stretches from Maine to Georgia. It is, by many people's standards, a town that is right smack dab in the middle of nowhere – it is two and a half hours southeast of the closest major city, Lexington, Kentucky, and is about five hours northwest of Charlotte.
The population of Hindman today is about 700, down a bit from its peak population of 876 in 1980. It's tiny, and everyone knows everyone else. There are not many businesses in town, but one of them, the Appalachian Artisan Center, is one worth mentioning. This organization is changing lives through art.
The Appalachian Artisan Center
The Appalachian Artisan Center's mission states that the purpose of the center is to "develop the economy of eastern Kentucky through our arts, culture, and heritage." In addition to promoting the arts of this region, they take their support of artists a step further by assisting them in the steps they need to take to start small businesses. They provide help with business plan development, training, and studio space. They also offer continuing education opportunities and have a gallery for participants to exhibit and sell their work.
The center offers four programs. The Appalachian Luthiery program is dedicated to the celebration and perpetuity of making hand-crafted stringed instruments such as guitars, dulcimers, mandolins, and ukeleles in the storied tradition of area musical forefather Ed Thomas. The blacksmithing and metalworking program teaches students how to make knives, hatchets and other metal objects using traditional anvil and hammer methods. The open clay studio provides a space for local clay artisans to create pottery and other ceramic designs.
These programs are all undoubtedly wonderful and help to encourage artistic pursuits in this rather rural area. However, the center's most interesting and well-known program actually brings all of these together as one.
The Appalachian Artisan Center's Culture of Recovery Program began in 2017 after receipt of a $475,000 grant from ArtPlace America for a great idea. What was that idea? After learning that some artists working and spending time at the center were people who had been in recovery from addiction for quite some time, forces came together to develop a plan to partner with local substance abuse recovery centers to offer programs to people just starting on their own recovery journeys.
Culture of Recovery
Kentucky is a state that has been hard-hit by the opioid epidemic. In 2017, the year Appalachian Artisan Center applied for the grant, 1,160 people in the state died from opioid use. The state rate at that time had been growing rapidly and continues to grow. According to the National Institute on Drug Abuse, the death rate at that time in Kentucky was 27.9 deaths per 100,000 persons, a number much higher than the national average of 14.6. Methamphetamine use, abuse, and addcition has also taken its toll on the region.
Because of the struggles of the local people in this rural area, the Appalachian Artisan Center saw a need and sought to fulfill it. According to the program web page, the hope is that the program will promote "creative expression, skill-building, and economic opportunity for those struggling to overcome addiction." Forty participants have passed through the program thus far.
The Culture of Recovery program offers art and entreprenuiral workshops in areas such as painting, journal-making and cooking to interested individuals. The once-a-month ArtSlam branch of the program provides instruction for beginner and experienced artists through single-day experiences in painting, poetry, printmaking and more.
For people in recovery who want to get more involved at the center, longer-term apprenticeships are available as well. This branch of Culture of Recovery is known as ArtJourney and participants can spend several weeks or months working on blacksmithing, pottery, luthiery, and soon, jewelry-making with the guidance of in-house master artists supporting them.  Many of the participants in this program participate for artistic expression and catharsis, but others aim to learn a skill they can later turn into a trade and career.
Art made by the students in this program is exhibited for the community to enjoy through gallery shows and also through group Community Engagement Projects in and around Hindman. These help to connect the individuals and the center with the greater region and will helps them to gain even more support in their recoveries from addiction.
Artistic Expression Supports Addiction Recovery
The Appalachian Artisan Center is doing a great service to the community and to the individuals in recovery that it serves. The support it provides undoubtedly has helped many if not all of the participants to succeed in reaching their recovery goals. Further, the art that has been created as a result of it would not have existed otherwise, so this too is a wonderful contributory byproduct of the program as well.
Creativity can play a big and incredibly helpful role in the addiction recovery process.  It helps support people's efforts to get clean and sober in a number of ways.  Giving people working on their recovery an opportunity to create is so valuable. It allows them to focus on creation instead of loss, provides boosts in self-esteem, and reminds people that they are important as individuals and are able to give something special of themselves to the larger world.
Programs like this one are invaluable to the addiction recovery community and the world. The development of the Culture of Recovery program at the Appalachian Artisan Center should be an example for other similar programs in the future. This will surely help the participants during the early stages of their recovery and onward for the rest of their lives.
Are you or someone you love struggling with addiction to drugs or alcohol? We can help.  Clear Sky Recovery, located in beautiful Cancun, Mexico, is a front-runner in ibogaine treatment for addiction.  Our ibogaine treatment for addiction is innovative and effective, and we have helped many break free of their addictions.  Let us help you take the first step on a path to a new and healthy life.  Please call us today.