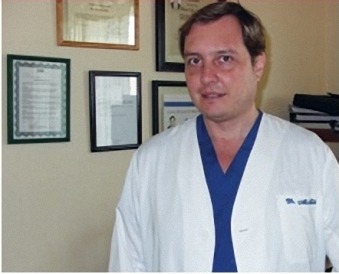 Dr. Alberto Sola is one of the world's leading experts in medically-based ibogaine treatment; he has more clinical experience with safe and effective ibogaine administration than any other M.D. in the world today.
Anyone who loves or has even just seen the Harry Potter movies knows Daniel Radcliffe.
This talented English actor hit the jackpot when he landed the role of the title character in this series of eight films.
As with the Harry Potter series of books by J.K. Rowling, the cast aged along with the movies as they were produced. Radcliffe was just ten years old when the first movie, Harry Potter and the Sorcerer's Stone, was filmed.
The films that followed were made and released at the rate of roughly one per year. When the final film, Harry Potter and the Deathly Hallows Part 2 came out in 2011, Radcliffe was twenty; he had spent half of his life portraying the boy wizard nearly full time.
As one might imagine, this was a lot of pressure for a young man to endure. Radcliffe worked hard as a child actor month after month while also trying to pursue his education and while trying to enjoy his childhood.
It's no surprise to anyone that towards the end of the film series, he turned to drinking to cope.
Although Daniel Radcliffe does not consider himself to be an alcoholic, alcohol had a big influence on his life. Today, he is alcohol-free. Read on to learn more about this actor, his problems with alcohol, and his life as a young person who no longer drinks.
Early Life
Daniel Radcliffe was born in London on July 23, 1989. His parents both acted as children, and his mother stayed in the industry into adulthood; she is a casting agent. His father is a literary agent.
Up until the time Radcliffe was cast in Harry Potter, he attended school at independent schools near his home. However, once he became a child star, some of his classmates were jealous of him and were cruel. As a result, the remainder of his elementary and high school education was completed with the aid of on-set tutors. He feels that in both settings he was not a very good student; he found school difficult and somewhat useless for himself since he already knew he wanted to be an actor and writer. He chose not to attend college.
At age five, Radcliffe told his parents that he was interested in acting. His first television appearance was when he was ten; he played David Copperfield as a boy in a two-part adaptation of the Dickens novel on BBC One. He also appeared in one film, The Tailor of Panama, before auditioning for Harry Potter.
Harry Potter
In 2000, producer David Heyman asked Radcliffe to audition for the Harry Potter film series. Author J.K. Rowling wanted to cast an unknown in the role. When director Chris Columbus saw Radcliffe in David Copperfield, he felt that he would be perfect for it.
After a series of auditions, he was hired for the part. His parents were hesitant because of the long commitment, although at the time they thought he would only be in the first two films. After the success of the first few films, it soon became clear to Radcliffe and his parents that he would continue to move through the series with the Harry Potter character and his castmates. There was some hesitation after the first four, but as we all know now, all of the characters stayed with the series through the end.
However, with that said, Radcliffe has stated that he has no desire to play Harry Potter in any future films. Although J.K. Rowling hinted at perhaps writing an eighth book, he has had enough but is glad that he will always be associated with such a wonderful tale and film series.
During and After Harry Potter
Although Radcliffe is most well known for his role as Harry Potter, he has done a lot of other acting as well. Primarily, he has participated in stage acting, but he has also worked in television and film and he even voiced a character on The Simpsons for one episode.
He's been in a number of films since the Harry Potter series ended including The Woman in Black, Kill Your Darlings, Victor Frankenstein, The Gamechangers, and Now You See Me 2, among others.
In his free time, he is involved with a number of charitable organizations, most notably The Trevor Project, which promotes awareness of gay teen suicide prevention. He lives in both New York City and London and he has been in a relationship with actress Erin Darke since they met in 2012.
Daniel Radcliffe & Alcohol Abuse
Radcliffe is often included on lists of celebrities in recovery from addiction, but he would simply call himself a teetotaler.
During the last few years of filming the Harry Potter series, he began to drink on a daily basis. He knew that alcoholism ran in his family and so he was quite concerned about becoming an alcoholic as well. However, the pressure of being a child star led to a desire to escape, and alcohol was a perfect escape for a time.
He enjoyed drinking in bars and even getting drunk but found that drew much attention his way. He found that people were amused by the idea of "Harry Potter" getting drunk in a bar; he received some bad press as a result. But, at first, he found it difficult to stop. In an interview with BBC Radio 4, he said that he panicked a bit as the film series drew to a close and that he was not "comfortable enough in who I was to remain sober."
But in 2010, he decided to call it quits, a year before the final Harry Potter movie was released. He knew that alcohol would soon take him down a path that would not be a positive one. He stopped drinking on his own and he has never had a single drink since.
Daniel Radcliffe Is an Inspiration
It's rare that people recognize a building problem and do something about it on their own before it gets out of hand – especially before they have even reached the age of twenty one. Although the legal drinking age in the UK is eighteen, Radcliffe began drinking before that, began drinking daily, observed the issue, and dealt with it all before he was hardly an adult.
Fortunately for him, his addiction did not blossom and advance into more as it does for so many who struggle. Daniel Radcliffe's story is inspirational to many. It shows that it is possible to overcome any obstacle you face as long as you recognize it as one and make moves to make a change.
Today, Radcliffe continues to act; he has decades more of an acting career ahead of him. Thanks to his quick action on a growing issue, he can enjoy his success unencumbered by addiction.
If you think you have a problem with drugs or alcohol, you likely do. Once you've identified the problem, your next step is to make a change. You can do it. People can and do recover every day.
Clear Sky Recovery would love to help you to take the first steps on your journey to recovery from addiction at our facility in Cancun, Mexico.  Our staff is experienced and professional, and our ibogaine detox is innovative and effective.  Please call us today to find out more about our facility and treatment options.  We look forward to hearing from you.
Resources:
https://www.imdb.com/name/nm0705356/