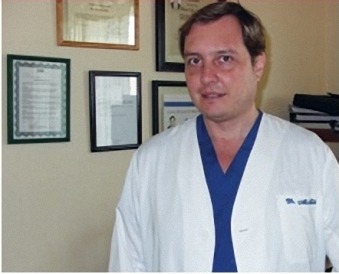 Dr. Alberto Sola is one of the world's leading experts in medically-based ibogaine treatment; he has more clinical experience with safe and effective ibogaine administration than any other M.D. in the world today.
Demi Lovato is a well-known American singer, songwriter, and actress. She has been in the spotlight since she was ten years old, and as a result, her career, personal life, and addiction and recovery journey has been visible to all as it has unfolded.
Unlike most people, Lovato has been unable to hide from the press and her fans during the challenging times in her life. This has been both a good thing and a bad thing. On one hand, she has not been able to benefit from the privacy that unfamous people are automatically entitled to; however, this has also forced her to be accountable for her decisions on a large scale as her fans watch her every move.
Read on to learn more about Demi Lovato, her career, her struggles, and her successes. She is an amazing woman who has achieved so much in her life. At the same time, she has shown the public that stars are human too, and are susceptible to the same pitfalls as the rest of us. Lovato's struggles show that recovery is an ongoing process, and that people can and do recover, even despite bumps in the road along the way.
Early Life
Demi Lovato was born in 1992 in Alburquerque, New Mexico to a former Dallas Cowboys cheerleader mother and a musician father. Her parents divorced when she was just two years old and she was subsequently raised in Dallas, Texas.
Lovato was interested in acting and music at a very young age. She began playing guitar and piano and singing at age ten, and she began acting and dancing classes at that time as well. She soon was cast as Angela on the popular show Barney & Friends in 2002 and immediately became famous nationwide. Due to her fame, she was bullied by other children and asked to be homeschooled; she graduated high school a year early in 2009.
During and after high school, her acting career continued to blossom.  She appeared on several shows and movies on The Disney Channel including As the Bell Rings, Camp Rock, and Sonny with a Chance. Her music career began to take off at this time as well; she sang three songs on the soundtrack from Camp Rock, and the album debuted at number three on the Billboard 200 chart, and her debut single soon appeared on the Billboard Hot 100 as well.
Continuing Fame & Developing Problems
Lovato released her own debut studio album, Don't Forget, in 2008, and her second, Here We Go Again in 2009. Critics found her music to be rather good but criticized it as aimed at a young audience and did not take her entirely seriously.
It was around this time that she was diagnosed with depression, which she had been already experiencing for quite some time. She also developed an eating disorder and was participating in self-harm practices. In 2010, she was touring with the Jonas Brothers, but she withdrew from the tour to enter treatment for "physical and emotional issues."  The catalyst for seeking help was the fact that she punched a dancer on the tour – an act for which she immediately took full responsibility.
Lovato was always very open about her struggles and informed her fans that she had been self-medicating with drugs, including cocaine, as well as alcohol.  She began writing for Seventeen magazine and told readers about her problems.
Over the next few years, Lovato continued to make her own music – she has released six studio albums overall – and act in Disney productions. In time, she began to move away from Disney and appeared in shows such as The X Factor and Glee. She began touring heavily to support her musical career and soon she became a household name. In 2012, she participated in a documentary entitled Demi Lovato: Stay Strong about her experiences in rehab and her recovery.
The Challenge of Sobriety
Lovato knew that if she wanted to continue on the path of a performer and actress, it was crucial that she try to remain clean and sober. To this end, she even lived in a sober living facility in 2013 to help support her sobriety and to stay on the right path. As far as anyone knew, she was completely clean and sober during this time and she continued to experience much success.  In March of 2018, she publicly celebrated six years of recovery.
Unfortunately, she later admitted that during long periods. her sobriety was actually a sham. She was still secretly using cocaine and alcohol during much of the time she claimed to be sober. In the 2017 YouTube documentary entitled Demi Lovato: Simply Complicated, she revealed that she was actually even under the influence of cocaine during her interviews for the Demi Lovato: Stay Strong documentary in 2012.
She further admitted that she overdosed several times during the period in which she publicly claimed to be sober and that her drug and alcohol use impacted her ability to perform and promote her music. The fact that her management team considered leaving her during this period is what lead her to move into the sober living facility in 2013. Her family told her she could not spend time with her younger sister unless she got serious about her recovery. She continuously tried to stay clean and sober but it was a bumpy road all along, and she continues to struggle with addiction.
2018 Overdose
Although Lovato publicly celebrated six years of sobriety in early 2018, a relapse in 2018 almost took her life. In July of 2018, Lovato was rushed to Cedars-Sinai Medical Center in Los Angeles after an opioid overdose. She was revived with naloxone and her life was saved; she soon after entered an in-patient rehab facility.
After her recovery from this overdose, she released a single called Sober in which she admitted her relapse and fall from grace.  In it, she asks for forgiveness from her fans.  She feels that her fans have always been there for her and she considers their love a driving force in her efforts to stay on the clean and sober path.
Lovato Today
Today, Lovato continues to work on her recovery.  She received a Spirit of Sobriety Award from Alcoholics Anonymous in 2017 before her relapse and continues to attend AA meetings today.  She admits that "every day is a battle" and encourages others who struggle to take it one day at a time.
As of December 2018, she remains clean and sober. At the Grammys this year, she returned to the stage to sing a song she wrote called Anyone which is about her struggles with alcoholism.  This emotional comeback had a strong effect on all in attendance as well as fans watching from home.
It seems that everyone is rooting for Demi Lovato and her transparency during her battle with addiction and efforts in recovery has reminded all who struggle that addiction can happen to anyone, and that recovery is a journey, not a single event.  Lovato will continue to struggle with addiction throughout her life like so many others who are afflicted. The fact that Demi Lovato has been so public about her struggles since they began has surely been helpful to others. Although she sometimes slips and falls, she always gets back up again, continues to try to reach for the stars, and moves forward with her life and her career the best she can. Our best is all that anyone can do. Recovery is an ongoing process, and Lovato is proof of that.
At Clear Sky Recovery, we want to help you get started on the first steps to recovery from your addiction, no matter how many times you have had to start again. Our ibogaine detox is innovative and effective, and we invite you to experience it at our facility in Cancun, Mexico.  We look forward to hearing from you; please contact us today with any questions.