Dock Ellis died in 2008 in Los Angeles, but this baseball player lived an incredible life and has a very amazing story. Although Ellis is perhaps best well known for throwing a no-hitter under the influence of LSD in 1970, he later quit baseball in 1980, entered addiction treatment, got clean and sober, and spent the rest of his life changing the lives of others as a drug and alcohol counselor.
Learn more about Dock Ellis' amazing journey here. He is proof that people can and do recover, and he is an inspiration to anyone who takes the time to learn his story.
Early Life
Dock Phillip Ellis, Jr. was born in Los Angeles in 1945. He began drinking and using drugs when he was a student at Gardena High School in Gardena at the age of fourteen.
However, even from a young age, he excelled at sports. He played basketball for his school's team while also playing for a local semi-professional team called the Pittsburgh Pirates Rookies.
Initially, Ellis refused to play for his high school's baseball team due to racist insults from a team member. But, when Ellis was caught smoking marijuana in a school bathroom, he was given the option of being expelled or playing for the team. He chose the latter choice and played four games for the team. Even though he only played a few games, he received an award at the end of the season.
Ellis went on to attend Los Angeles Harbor College. During his time there, several Major League Baseball teams saw his abilities and offered him contracts. He refused numerous offers before signing with the Pittsburgh Pirates for $60,000 in 1964. Unfortunately, before he even began to play, Ellis was arrested for stealing a car, and the Pirates instead paid him a $2,500 signing bonus and just $500 a month.
Dock Ellis' Baseball Career
Ellis spent a few years playing class A, AA, and AAA minor league baseball with several teams over a number of years and felt that he experienced clear racism that kept him from advancing. However, finally, in 1968 he was brought up to MLB where he began as a relief pitcher. Later he played as a starting pitcher and was part of the team's starting lineup on Opening Day 1969.
Although Ellis' career continue to grow and expand, so did his drug and alcohol use. Later, in 1984, he admitted that he had never played a single MLB game clean and sober. His drug of choice was amphetamines, and he ingested them daily to get through each day.
The No-Hitter
One morning in 1970, Ellis woke up in Los Angeles after a night of heavy drug and alcohol use. He was sure it was his day off until someone showed him a newspaper article that said he was scheduled to pitch that evening in San Diego, two hours after he took a hit of LSD.
Ellis cleaned himself up and took a 3:00 flight to San Diego; he arrived at the stadium at 4:30 and the game began at 6:05.
Later in life, Ellis told the story many times. He didn't remember much of the game and said that he could not really see the ball or the batter clearly. However, he managed to throw a no-hitter, something that has only been achieved 303 times since 1876.
A Dwindling Career
The no-hitter has often been said to be the highlight of Dock Ellis' baseball career. He is most remembered for it, although later in life he expressed that he wished the popularity of this fact would just fade into oblivion.
Ellis continued pitching for the Pirates for most of the next decade. As with any player over any decade of baseball, there were some wins and some losses.  In 1972, he was arrested for disorderly conduct when trying to enter Cincinnati's Riverfront Stadium while drunk without identification.  In 1973, he attempted to pitch a game while sober and realized that he couldn't do it; he took amphetamines and returned to the field.
More controversy followed in his remaining years in the MLB, but most of the time Ellis played well. He was suspended from the Pirates in 1975 for insubordination and fighting; he was later traded to the Yankees. Between 1976 and 1979, he also played for the Oakland Athletics, the Texas Rangers, and the New York Mets. However, at the very end of his ballplaying career, he did return to the Pirates; he played three relief appearances with his original team in 1979.
Retirement and Beyond
In the spring of 1980, Ellis abruptly retired. He told the press that baseball no longer interested him and that he was finished
That same year, Ellis went into drug and alcohol treatment. He began with a forty-day stay at The Meadows in Wickenburg, Arizona.
Although some people may view the end of a baseball player's career as the end of his life, for Dock Ellis, it was really only the beginning. His legacy is much more than baseball and he expressed many times in his later years that he would much rather be remembered for the work he did after he finished playing ball.
After getting clean and sober, Ellis decided that he wanted to give back to others. He spent the rest of his life counseling people who were struggling with addiction. Living in California, he spent most of his post-baseball days working as a drug counselor in Victorville.  He also took the time to work with prisoners and their substance abuse issues, and he was even hired by the Yankees in the 1980s to offer counseling to players. He also taught DWI education classes as recently as 2005.
Dock Ellis was extremely proud of the person he became after baseball. Although he often said he regretted his heavy partying during his prime years as a baseball player, he took what he learned from life and turned it into a positive thing. It's clear that Ellis helped many thousands of people during the second half of his life. He quit baseball at the age of 35 and helped others in the addiction recovery field until his death of liver cirrhosis at age 63 in 2008. Truly, this man is an inspiration to anyone who struggles with substance abuse, and he is proof positive that people can change for the better, and change the world, too.
At Clear Sky Recovery, we want to help you break free of your addiction, and we can help you to take the first steps.  Our ibogaine treatment is innovative and effective, and is administered by our very experienced and highly trained staff at our facility in Cancun, Mexico.  Ibogaine can help you to get to the root of your addiction, and many of our patients report no withdrawal symptoms after treatment.  Help us help you; give us a call today.  Our intake specialists are standing by to answer your questions and to help you determine if Clear Sky Recovery is right for you!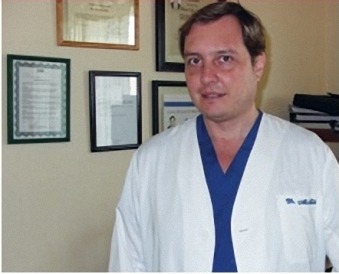 Dr. Sola is one of the world's leading experts in medically-based ibogaine treatment; he has more clinical experience with safe and effective ibogaine administration than any other M.D. in the world today.