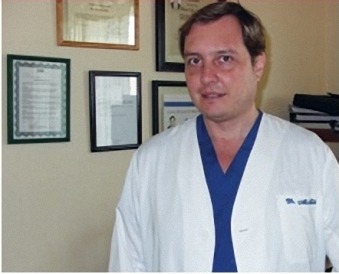 Dr. Alberto Sola is one of the world's leading experts in medically-based ibogaine treatment; he has more clinical experience with safe and effective ibogaine administration than any other M.D. in the world today.
Rocketman, the recently released biopic on singer, songwriter and performer Sir Elton John, has reignited interest in and the popularity of this famous man. This is no surprise as Elton John has lived a long and incredible life. Most biographical films are created after the death of the primary subject, but that was not the case here. In interviews, Elton John has said how it was very strange to watch his life unfold in front of him on the big screen with another actor as the lead, but for the most part, he enjoyed the film.
Although Elton John is so famous that people all over the world and of all ages and backgrounds know who he is, some people don't know that he went through some tough times earlier on in his career.  He has had so much success that it is sometimes difficult to remember that he also suffered immense challenges and struggles.
Today he is one of the best selling music artists of all time. He has sold over 300 million albums and has had more than fifty Top 40 hits.  Elton John released seven consecutive number-one albums, and his tribute to Princess Diana, 1997's "Candle in the Wind 1997" is the best selling single in the history of the United States and United Kingdom singes charts.
However, in his rise to fame and success, Elton John began using drugs and drinking heavily. Over a sixteen-year period, he used these substances almost every day, and he finds it amazing that he is even still alive.
However, in time, he realized he needed to get clean and sober, and so he did. In 1990 he got help and began the recovery process and he hasn't looked back since. Next year, in 2020, he will celebrate thirty years of recovery.
How It All Began
Elton John began playing piano as a child and soon knew that music would be his career and his life. His father got him a job at age fifteen playing piano at a pub near his childhood home in England. Soon he began a band with friends called Bluesology that quickly gained popularity; they toured as the backing act for performers like the Isley Brothers and Patti LaBelle.
At age 20, he began writing music professionally for Dick James' DJM Records and wrote music for other performers. In time, he began to play piano on some of the recordings, and eventually began recording himself. He released several solo albums in quick succession that were very popular. By the early 1970s, he was already a household name, and he was only in his early twenties.
Pressure mounted. Although Elton John was comfortable on stage, he felt that he was very shy socially.  To combat this, he began using drugs and drinking to help him feel more comfortable. At first, it wasn't a problem. But by the mid-1970s he was using heavily and frequently.
Throughout the late 1970s and all of the 1980s, Elton John continued to grow in popularity and produce music, but he also continued to use. He now looks back on that time as a period of his life that was a haze. 
How He Got Better
In the 1980s the AIDS epidemic was in full swing, and as a drug user and a gay man, Elton John was concerned that he had become infected but he had not. He noted at that time that he had a lot of friends dying around him from either addiction or AIDS or both, and it was a very dark time in his life.
Somewhere along the way he met Ryan White, a teenager who had contracted HIV through a blood transfusion because he was a hemophiliac. He became friends with the boy and became close with the family. The two worked together on AIDS fundraisers and awareness campaigns.
When Ryan White died of AIDS on April 8, 1990, Elton John was at his bedside along with his family. He was also a pallbearer in the funeral. 
Ryan White's death changed Elton John and he now looks back on his passing as the main thing that drove his sobriety.  He got sober within six months of Ryan White's death and has been so ever since.
How He Feels Today
Two years after Ryan White died and almost the same amount of time into Elton John's recovery, he started the Elton John AIDS Foundation; it has raised more than $400 million over the past twenty-five years. Elton John's drive to work for this foundation in Ryan White's memory has been a big part of what has kept him on his clean and healthy path all of this time.
Today, Elton John says that asking for help is the hardest part of overcoming addiction but it is also the most important step. He says that he knows recovery cannot be achieved alone.
In 2018, George Michael died from a drug overdose; he was a friend of Elton John's. In interviews, Elton John has said that he tried to help his friend but he would not listen to his warnings or accept his helping hand. George Michael felt that Elton John was meddling in his life and, sadly, the two never reconciled.
Although Elton John has seen a lot of tragedy in his life despite his success, he is obviously quite happy with and proud of his own choices. He has come a long way and has been an inspiration and example to so many. He has truly lived an amazing life and it is no wonder he has so many adoring fans.
Recovery is a challenge no matter who you are, but with the right support and the right inspiration, it's really possible for anyone.  If Elton John hadn't made the change, it's hard to know where he might be today. Thankfully, he took the leap, and we can continue to enjoy his music for years to come.
At Clear Sky Recovery, we want to help you get started on the first steps to recovery from your addiction.   Our iboga therapy is innovative and effective, and we invite you to experience it at our facility in Cancun, Mexico.  We look forward to hearing from you; please contact us today with any questions!