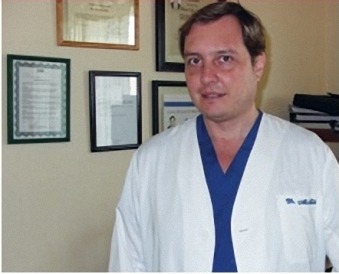 Dr. Alberto Sola is one of the world's leading experts in medically-based ibogaine treatment; he has more clinical experience with safe and effective ibogaine administration than any other M.D. in the world today.
Eric Clapton once recorded a song called Cocaine – written by fellow guitarist J.J. Cale – and it became one of the biggest hits of his career.
Of course, instead of glamorizing the drug, it references the dark path down which this drug beckons many, but today it stands as a reminder of the fact that this man, one of the best rock guitarists of all time by anyone's standards, struggled with addiction like so many others on this earth.
The fact he is still here today at age 75 shows that he was, in fact, able to overcome the tight grip of drugs and alcohol in time.
At the lowest point in his alcoholism – which occurred after his multi-year heroin addiction – Clapton told others that the only reason he hadn't committed suicide was that he knew that if he did he wouldn't be able to drink anymore.
Read on to learn more about the rise and fall and rise again of this inspirational guitar hero and about the many obstacles he managed to overcome along the way.
Eric Clapton Early Life
Eric Clapton was born in Ripley, Surrey, England in 1945 to a mother too young to properly care for him, so he was raised by his grandparents, who he believed were his parents until much later.
When he was thirteen, he received an acoustic guitar for his birthday, but the guitar was not well made and it was difficult to play, so he abandoned the instrument for two years before trying again at age fifteen. He soon became enamored with guitar playing and spent hours learning blues songs he enjoyed by playing along with his records. Even by the age of 16, his talent was evident and he began playing in local bars. By age 17, he joined his first band, an R&B group called The Roosters.
In October of 1963, at the age of 18, he joined The Yardbirds and played with them for two years. That band's popularity quickly grew. They appeared at London's famous Royal Albert Hall in 1964 for the first time; he has played there over two hundred times since then, and today he still counts it among his favorite venues worldwide.
The Yardbirds celebrated their first big hit – For Your Love – in 1965, but Clapton left the band because the other members wished to move towards a more pop-heavy sound. Over the next few years, he participated in several different bands and projects, including John Mayall and the Bluesbreakers, The Immediate All-Stars (with Jimmy Page), and Eric Clapton and the Powerhouse before being invited by Ginger Baker to join one of the world's earliest supergroups, Cream, in 1966.
A Star Is Born
Prior to his involvement with Cream, Clapton was not at all well-known outside of the UK. However, after the band visited the United States in 1967, he soon became an international superstar. Within a year, Cream was one of the biggest bands in the world. They sold millions of albums and toured heavily in the USA and in Europe. Despite their popularity, the band called it quits in October of 1968 (although they did reunite in 1993 for their induction in Cleveland's Rock and Roll Hall of Fame).
After Cream, Clapton, Baker, Steve Winwood, and Ric Grech formed Blind Faith and recorded one album and one tour. After that, he performed with a number of other bands, including Delaney and Bonnie and Friends and the Plastic Ono Band. He recorded with a variety of artists including Dr. John, Ringo Starr, Howlin' Wolf, Leon Russell, Billy Preston, and others as the 1960s came to a close and the 1970s began.
Clapton was overwhelmed by his own success. He soon formed another band, Derek and the Dominos in the spring of 1970 with the intention of drawing attention away from himself and instead encouraging his fans to focus on an ensemble of talented musicians. The release of the album Layla and Other Assorted Love Songs brought the band to fame; however, the focus continued to be on Clapton himself.
Eric Clapton Drug Use, Addiction, and Alcoholism
Clapton began using drugs in the late 1960s and by the time Derek and the Dominos found massive popularity, he was already using heroin on a very regular basis and he soon became addicted.
The reasons for this type of escape were numerous and it's no surprise that casual use evolved into addiction for this rock great. First and foremost, Clapton's rapid rise to fame and the many stressors that come along with that type of journey certainly played a part, along with the general rock and roll lifestyle of the time period.
Second, he struggled with a variety of personal and relationship problems, including an at-the-time unrequited love and obsession for Pattie Boyd, then-wife of the Beatles' George Harrison.
Third, Clapton experienced immense personal losses in a short time. He was close with both Jimi Hendrix and Duane Allman, and both of them died suddenly – Hendrix in September of 1970 and Allman in October of 1971.
All of the above factors played a part in Clapton's descent into heroin addiction. In 1971, at George Harrison's Concert for Bangladesh benefit in New York City, he collapsed on stage; he was revived and went on to finish his set.
In 1974, Pattie Boyd left George Harrison and moved in with Clapton, and, with her help, he managed to stop using heroin. However, his heroin addiction was soon replaced by severe alcoholism. He and Boyd married in 1979, but their union was tumultuous due to his addiction; he frequently was unfaithful to her and he was physically abusive as well.
Clapton continued to perform in the early 1980s but by 1982 he knew he needed help. He told his manager that he was an alcoholic in 1982 and checked himself into the famous Hazelden Treatment Center in Center City, Minnesota, where he managed to detox and break free of his addiction to alcohol.
When he checked out, doctors recommended that he avoid stress and things that might trigger him to use; he ignored them and began working on an album almost immediately. Eric Clapton managed to stay clean and sober for a period of time, but soon he was using again.
Like many people in recovery, Clapton did experience a relapse in the mid-1980s; however, he managed to get back on track after the birth of his son, Connor, in 1986 and he has been clean and sober ever since.
Clean and Sober Clapton
In interviews as well as in his autobiography, there were many times when Clapton believed he might die as a result of his drug and alcohol abuse. Miraculously, he survived.
Since he went to treatment for his alcoholism, his career has continued to grow and expand for nearly four additional decades, and that likely would not have been the case if he had continued on that unhealthy and dangerous path.
During the years following his addiction, Clapton has played all over the world and has continued to solidify his reputation as one of the most talented guitarists in history. He has won countless awards and today is the only three-time inductee to the Rock and Roll Hall of Fame – once as a solo artist, once with Cream, and once with The Yardbirds. He has been awarded eighteen Grammy awards and he has sold over 100 million records worldwide.
Clapton experienced more pain and heartache after he overcame his addiction yet he has managed to stay clean and sober though it all. His marriage to Pattie Boyd ended in 1989. In 1990, his close friend Stevie Ray Vaughn and three members of their road crew died in a helicopter crash while they were on tour together. Then, in 1991, his four-year-old son Connor fell out a window in New York City and died a tragic death.
Despite all of this, Clapton continued to record and perform without fully returning to his addictions.
In 1998, Clapton opened the Crossroads Centre on the Caribbean island of Antigua. This 36-bed residential treatment center helps people break free from their addictions. One-third of the facility's beds are reserved for Caribbean residents. Since 1999, Clapton helps fund the facility through the organization of and participation in the Crossroads Guitar Festival each year.
Most recently, Clapton joined Van Morrison in a performance to protest the wearing of masks and lockdowns during the COVID-19 pandemic, a move that was highly disappointing to many of his longtime fans. Still, he is considered a rock legend and always will be. It's fortunate for Clapton and all who have loved him and his music that he managed to break free from his addictions so he could go on to live a long and productive life that continues to the present day. Crossroads Centre has saved many lives since it opened in 1998 and, with Clapton's ongoing support and promotion, it will surely save many more moving forward.
Eric Clapton is living proof that addictions can be overcome and that people can go on to succeed in life beyond their wildest dreams, even despite losses, obstacles, and the immense challenges of life. It will be interesting to see what else Clapton can do for the world in his remaining years, but no matter where he goes from here, his legacy will live on forever.