Seeing women succeed in any realm can be really inspiring. There are so many strong female role models out there! So many amazing women have risen to the top despite inequality and adversity and after overcoming major obstacles along their way. It is amazing how many famous women we all know and respect are in recovery, and have managed to stay clean and sober for many years. These women are an inspiration to us all, and serve as a constant reminder that anything can be achieved if you put your mind to something and stick with it. The list of famous women in recovery is long, but here are a few to consider; their achievements speak for themselves, but it is interesting to know the path that many took through dark times to get to where they are today.
Jamie Lee Curtis
This award winning actress came from a family of substance abusers; both of her parents, actress Janet Leigh and actor Tony Curtis, were alcoholics, and tragically, her brother died from a heroin overdose when he was only twenty. Jamie Lee drank throughout her life to keep loneliness and stress at bay, and when she was in her thirties she became addicted to prescription painkillers after routine surgery. However, since breaking free of her addiction, she has been clean and sober for eighteen years, and now, at age fifty-nine, she works for anti-drug organizations and uses her celebrity to help inform the public about the dangers of opioids.
Mary J. Blige
The "Queen of Hip Hop Soul" has struggled with clinical depression, drug use, and alcoholism, and has been very open about it throughout her career. Her breakthrough album My Life, released in the early 1990s, was kind of a call for help; it helped her reach fame, but it also helped her get clean and sober. She has told journalists that she was sexually abused as a child and that the root of her addiction lies there, but she said the major turning point in her road to recovery was the death of Whitney Houston. After her passing, Mary realized she needed to get sober before it was too late. She credits her faith in God for her sobriety.
Kristin Davis
Although Kristin Davis played squeaky-clean Charlotte on the long running show Sex in the City, she struggled with alcoholism before she made it big. She told reporters in 2008 that she began drinking when she was a teen, and her alcohol abuse grew when her parents divorced; However, she got help when she was twenty-two years old and has been sober ever since. After quitting drinking, her acting career picked up, and she became the famous actress we all know today as a result.
Jada Pinkett Smith
Actress Jada Pinkett Smith did not have an easy childhood; she grew up in the city of Baltimore and was raised by a single, crack addicted mother during the peak of that city's crack cocaine epidemic. Luckily, she got a break by being accepted into the Baltimore School of the Arts which helped to get her into acting, but when she graduated she turned back to the streets and began drinking and dealing drugs. She reports that mostly she was an alcoholic and would drink as much as two bottles of wine alone at home. As a young adult she realized she needed help and got it, and now she has been sober for over twenty years.
Kat Von D
This tattoo artist and television personality is most well known for her tattooing on the TLC show LA Ink from 2007-2011 and the cosmetics line she founded in 2008. She got her first tattoo at the age of fourteen and dropped out of school at age sixteen to pursue tattooing full time. She has had quite a rock n' roll lifestyle and along with that, for her, came alcoholism. However, she decided to quit drinking when she realized it was beginning to effect her work as an artist, she quit cold turkey and on her own, and has just celebrated eleven years sober from alcohol.
Fergie
Singer/songwriter and actress Fergie, born Stacy Ann Ferguson, struggled with addiction to crystal methamphetamine before reaching the full expression of her stardom. She is most well known for being the lead singer of The Black Eyed Peas, but before that, she was a child actress on children's television series Kids Incorporated and was a member of the girl group Wild Orchid. While working on the latter project, she became so heavily addicted to meth that in 2017 she told reporters that during her roughest periods, she was hallucinating much of the time. She credits hypnotherapy for helping her get clean and sober, and she has been in recovery since 2001.
Edie Falco
Highly acclaimed actress Edie Falco struggled with alcoholism in the years leading up to her many successes, but quit in the early 1990s. In some interviews, she explains that her sobriety made working on The Sopranos challenging; the cast and crew were partiers and she usually had to excuse herself from many of their social events. She managed to stay sober despite this challenge though, as well as through a breast cancer diagnosis in the early 2000s. She is an outspoken advocate for Alcoholics Anonymous' 12-step program.
All of these women got sober, and stayed sober. Certainly, breaking free of addiction is not easy for anyone, but it is possible for all. Stories of others who have succeeded are certainly inspiring, and when one considers all that the women above have achieved in their careers, it helps us to realize that truly, anything is possible.
At Clear Sky Recovery, we are here to help you take the first bold steps on your recovery journey. Our facility is located in Cancun, Mexico, and our experienced staff helps our clients get to the roots of their addiction through our innovative ibogaine detox treatment. Please call us today to learn more about this treatment and to find out if Clear Sky Recovery is right for you.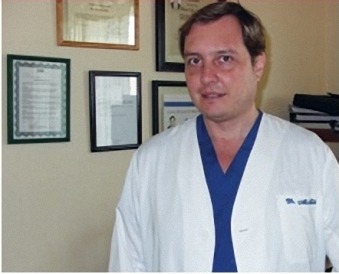 Dr. Sola is one of the world's leading experts in medically-based ibogaine treatment; he has more clinical experience with safe and effective ibogaine administration than any other M.D. in the world today.