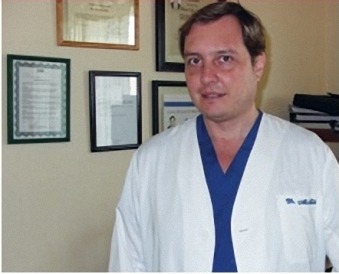 Dr. Alberto Sola is one of the world's leading experts in medically-based ibogaine treatment; he has more clinical experience with safe and effective ibogaine administration than any other M.D. in the world today.
In September of this year, in recognition of National Recovery Month, international tech giant Google launched a new component to its already gigantic imprint on the world. This new development is called Recover Together, and it aims to provide resources that not only address the opioid and overall addiction epidemic in the United States but to also offer solutions for people who struggle as well.
Drug Abuse in the United States Today
At it's simplest, Recover Together is simply another website among many millions. However, the fact that a company that has absolutely nothing to do with recovery has taken this step is notable. Google reaches everyone everywhere – those with internet access at least, which today is nearly all Americans, and a large portion of the greater world, too.
It's clear that the opioid epidemic has a similar reach. There are few, if any, communities in our country that have not been touched by the negative effects of these drugs. Initially, many users are prescribed opioids for pain. However, many soon become addicted. According to the National Institute on Drug Abuse, roughly 21 to 29% of patients who are prescribed opioids end up misusing them, and 8 to 12% of patients develop an opioid use disorder.
From there, it just gets worse. As many as 4 to 6% of people who misuse prescription opioids eventually transition to heroin, and on the flip side, about 80% of people who use heroin first misused prescription opioids.
As a result, opioid addiction – and resulting deaths – are on the rise, and they show no sign of stopping. Today, more than 130 people in the United States die each day after overdosing on opioids, and this number grows each passing year. Not only is this an immense tragedy for those who have been lost to the drug and their families, the Centers for Disease Control and Prevention estimates that the "economic burden" of opioid misuse is $78.5 billion per year, and that doesn't even include addictions to other drugs and to alcohol.
Opioids are not the only substance that Americans abuse. In addition to opioid abuse disorder and addiction, there are countless citizens addicted to alcohol, cocaine, and other over the counter and prescription drugs. Some people are dependent on more than one of the above, and a drug or alcohol problem can continue for years or even decades.  Addiction ruins many lives, takes many lives, and causes suffering not only for the user but for his or her loved ones as well.
Recover Together
Google's move to create this sub-site is a big deal. Everyone with internet access has access to Google and knows how to use the company's search engine, which is the cornerstone of their entire organization.
When the Recover Together site was launched, a link to it appeared on their main search engine page.  This alone is notable as Google almost always leaves that page blank beyond its main purpose – the search engine function. On rare occasions, Google will share something on that page, but it's uncommon.  The fact that Recover Together appeared there not only demonstrated how important Google feels this new tool is, but it also helped make users across the nation and the world aware of it.
Recover Together has several components. The Recovery menu tab includes stories of addiction and recovery from individuals who have been affected, including one from rapper Macklemore. The resource map, perhaps the most useful part of the entire site, lists addiction recovery services and support meetings in all fifty states and can be used to find specific resources local to the user. The "supporting the movement" section offers ideas for ways to support others who are suffering from addiction, including updated, PC language for various addiction-related terminology, suggestions for volunteer opportunities to pursue with organizations helping in this realm, and more.
The Treatment menu tab encourages users to self-screen about the need for treatment using a tool on drugabuse.org.  It also gives site users information about Naloxone and where to get it using the resource map included in the first section.
The third and final section of the site focuses on Prevention. This area of the site discusses safe disposal of outdated medication, drug avoidance education for children, and more. It also includes another incarnation of the resource map, this time telling site visitors where they can dispose of drugs legally and safely.
As the site grows, it's likely that more features will be added and it will become more and more useful for Americans. It is already a great site with lots of helpful information, and it can only continue to expand moving forward.
Way to Go, Google!
The fact that such a large company decided to take this on is very telling. Sure, on one hand, it is a great business move for Google. The creation of this site helps to form trust and respect for the organization as users will feel that Google cares about them as individuals and about American citizens suffering from addiction on the whole.
But beyond that, it truly is a fantastic resource and it will surely help to connect visitors with some of the addiction recovery information and services they need.  Since Google is a part of the American (and world) experience, it shows just how much of an issue addiction has become, and also suggests that every individual, group, and business must band together if we plan to fight back against it effectively.
No matter how you slice it, Recover Together is a great move by Google and is a great resource for the people.
At Clear Sky Recovery, we offer ibogaine treatment for individuals who are struggling with addiction.  Our innovative methods are rooted in the African continent, using medicine drawn from the tabernanthe iboga plant.  Ibogaine has proven successful time and time again in interrupting addiction and helping individuals who have experienced it to start anew, on a fresh path moving forward, free of the burden of addiction.  Our intake specialists are standing by to give you more information about our methods, our facility in Cancun, Mexico, and our successes so far.  We look forward to hearing from you, and to helping you begin a new and healthier life.  Give us a call today.