Ibogaine is a naturally occurring psychoactive indole alkaloid, and it plays an important part in a cutting-edge drug, alcohol, and nicotine addiction treatment. It may also help America combat the war on drugs.
A Closer Look at the War on Drugs in the United States
The U.S. war on drugs is an ongoing battle. More than $740 billion is spent annually in the United States on crime, lost work productivity, and healthcare related to substance use, according to the National Institute on Drug Abuse. Additionally, the Centers for Disease Control and Prevention (CDC) reports nearly 11% of Americans age 12 or older have used an illicit drug in the past month.
Don't expect the American war on drugs to slow down any time soon, too. Recent trends like teen use of "Tide Pods" that contain ethanol, polymers, and hydrogen peroxide and the rise of "pharming parties" where people gather to mix and consume over-the-counter and prescription medications are transforming the war on drugs. Without an effective strategy in place, people may struggle to get the treatments they need to overcome their drug, alcohol, and nicotine addictions.
Ibogaine: Here's What You Need to Know
Research indicates that ibogaine has the ability to help users overcome drug dependence disorders. It simultaneously interacts with multiple neurotransmitters in the body, including:
Sigma-2 Receptor: Has been shown to provide a therapeutic target for cancer and neuronal diseases.
Opioid: Sends a signal to the brain that helps a person slow his or her breathing and block pain.
Serotonin: Modulates a person's mood and social behaviors.
When a person consumes ibogaine, his or her body metabolizes it into noribogaine, a metabolite that releases serotonin to the brain. This often helps a person improve his or her mood, as well as alleviate symptoms of PAWS (Post-Acute Withdrawal Syndrome).
So, what does all this mean exactly? Ultimately, it means that an addict can use an ibogaine detox program to interrupt the primary causes of his or her addictive behaviors and patterns.
How Does an Ibogaine Detox Work?
An ibogaine detox is designed to help a person quickly and painlessly overcome an active addiction. It involves the use of ibogaine that enables a person to return to his or her pre-addicted state.
An ibogaine detox patient generally experiences the effects of ibogaine HCl within about 30 to 45 minutes of initial use. At this point, the patient's body starts to reset itself.
Next, during the "processing" stage of an ibogaine detox, a patient experiences a high degree of mental activity. This often leads to a perspective shift, and the patient may start to re-evaluate his or her addictive behaviors and patterns. Finally, the patient may start to make changes to overcome his or her addiction.
Ibogaine sometimes induces dream-like visions, too. These visions vary from person to person. In some instances, ibogaine visions may feel like scenes from a movie or real life memories, and they may have no connection to a patient's life.
Furthermore, an ibogaine detox treatment may help heal the subconscious. It enables a patient to review and reflect upon past experiences and decisions that shaped his or her life. It also helps a patient address his or her feelings of guilt, shame, and fear, among other emotions. Then, this individual can identify and evaluate the root issue behind his or her addiction.
Are Ibogaine Treatment Programs Successful?
The success rate associated with ibogaine treatment programs is one of the key reasons why addicts often choose these programs over other options. To better understand how ibogaine treatment programs stack up against alternatives, let's examine the results of a few studies.
Recent studies show that ibogaine treatment programs help participants reduce their addiction cravings and withdrawal symptoms. In fact, in one study of 30 ibogaine patients, researchers found that none of the patients experienced a relapse two years after the treatment program. Research shows that an ibogaine detox program helps a patient alleviate approximately 95% of symptoms associated with opioid withdrawal, as well as reduces the risk of alcohol and stimulant cravings, too.
Comparatively, several peer-review studies indicate that the overall success rate of the Alcoholics Anonymous (AA) 12-step model for addiction recovery falls between 4% and 6%. To put it another way, this means that only about one out of every 15 AA participants can overcome his or her addiction.
Let's not forget about research related to traditional drug and alcohol rehabilitation centers and spontaneous addiction recovery, either. Some medical experts say there is little to no difference in the success rates associated with enrolling in a drug and alcohol rehabilitation center treatment program or spontaneous addiction recovery. In certain instances, the success rate of patients at drug and alcohol rehabilitation centers is actually lower than the rate linked to spontaneous addiction recovery.
Keep in mind that drug and alcohol rehabilitation centers are unregulated as well. These centers sometimes make big claims but cannot back them up. As a result, those who are seeking addiction treatment may struggle to achieve their desired results at these centers.
Select an Ibogaine Treatment Program That Works for You
An ibogaine treatment program may prove to be an effective tool that America can add to its arsenal in the ongoing war on drugs. At Clear Sky Recovery, we are happy to help addicts reap the benefits of ibogaine treatments at their convenience.
For Clear Sky Recovery, patient success is our priority. We collaborate with patients, teach them about all aspects of ibogaine treatments, and respond to patients' treatment concerns and questions. Plus, we work hand in hand with our patients so they can overcome their addictive behaviors and patterns. To find out more about our ibogaine detox treatment program, please contact us today.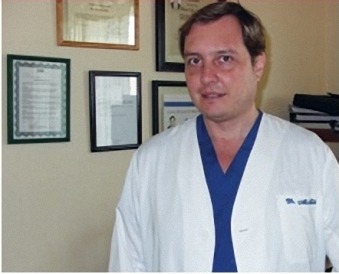 Dr. Sola is one of the world's leading experts in medically-based ibogaine treatment; he has more clinical experience with safe and effective ibogaine administration than any other M.D. in the world today.