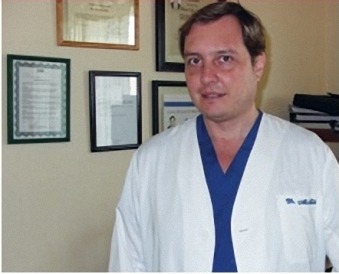 Dr. Alberto Sola is one of the world's leading experts in medically-based ibogaine treatment; he has more clinical experience with safe and effective ibogaine administration than any other M.D. in the world today.
Loved ones frequently play key roles after drug treatment – and for good reason. Family members and friends support one another in good times and bad. Thus, if a loved one is ready to return home after drug treatment, you'll likely want to do everything you can to help him or her avoid a relapse.
Conversely, you may inadvertently do more harm than good to help a loved one recover from his or her addictive behaviors. If you fail to provide a loved one with the support he or she needs, this individual risks a relapse.
What to Expect After Drug Rehab
It is often stressful to prepare for a loved one's return home from addiction recovery. In some instances, the temptation to ensure an addict sticks to his or her recovery plan may be overwhelming. But if you try to do too much, you may end up putting additional stress on a loved one during addiction recovery – something that increases his or her risk of a relapse.
Ultimately, there is no surefire solution to ensure a loved one can stay the course during his or her life after drug rehab. But there are things you should try to avoid to minimize the risk that a loved one will suffer a relapse after drug treatment, such as:
Nagging or Criticism: Encouragement can go a long way toward helping a loved one rebound from his or her addictive behaviors. Rather than nagging or criticizing a loved one if he or she makes a mistake, it is important to provide positive feedback whenever possible.
Babysitting: Spending time with loved ones is often beneficial after drug treatment. At the same time, a loved one should take advantage of his or her independence. If a loved one wants to go out on his or her own, there is no reason to "babysit" – regardless of his or her stage of addiction recovery.
Forcing the Issue: A loved one will work at his or her own pace to fully recover from an addiction. Therefore, you should help a loved one stabilize in the initial stages of his or her recovery. Then, when a loved one is ready, this individual can deal with past issues that may have impacted his or her addiction.
Communication is crucial at all stages of addiction recovery, too. If you maintain open lines of communication with a loved one, you can help him or her deal with any issues throughout the addiction recovery cycle.
How to Help a Loved One Transition Home After Addiction Recovery
You don't have to be an addiction expert to help a loved one seamlessly transition home following his or her addiction recovery. Now, let's take a look at five things you can do to help a loved one during the transition period.
1. Make a Loved One Feel Welcome
Celebrate a loved one's return home from addiction recovery. That way, a loved one will feel appreciated and know that you are proud of him or her. You can also share words of encouragement to help a loved one feel his or her best.
2. Provide Opportunities to Socialize
Transitioning home after addiction recovery can be difficult, particularly when it comes to going out and spending time with others. If you include a loved one in your social plans, you can ease this transition. Additionally, you can always encourage a loved one to consider new hobbies and activities following addiction recovery.
3. Offer a Safe, Comfortable Living Space
Give a loved one a space that this individual can call his or her own. It is important for a loved one to feel safe and comfortable in his or her surroundings, particularly when recovering from an addiction. By providing a safe, comfortable living space, a loved one can feel at home in your residence.
4. Establish Boundaries
Creating boundaries is critical for a loved one recovering from an addiction. With clear-cut boundaries in place, a loved one knows exactly what to expect as he or she lives in your house and can plan accordingly. Take time to respond to a loved one's concerns or questions about these boundaries, too. By doing so, you can ensure a loved one understands his or her responsibilities as a member of your household.
5. Provide Support
Addiction recovery is challenging for anyone, especially a loved one. If you are readily available to provide support, you may help a loved one prevent a relapse. Best of all, you can listen to a loved one's addiction concerns and questions and offer thoughtful responses. This ensures you can help a loved one get the support he or she needs to achieve long-lasting addiction relief.
The Bottom Line on Helping a Loved One Recover from an Addiction
Helping a loved one overcome his or her addiction is rarely simple. Every addict is different, and there is no formula to follow to ensure a loved one can beat his or her addiction. If you treat a loved one with respect and dignity throughout addiction recovery, you could boost his or her likelihood of a successful transition back home. Plus, you could help a loved one enjoy a happy, addiction-free life.
Lastly, if you or someone you love is struggling with addiction, Clear Sky Recovery can help. We offer a comprehensive ibogaine therapy program designed to treat addiction, as well as addiction recovery planning and support. To learn more, please call us today at 305.901.5371.
Sources: