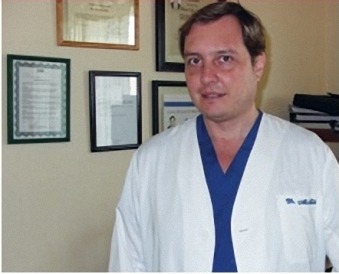 Dr. Alberto Sola is one of the world's leading experts in medically-based ibogaine treatment; he has more clinical experience with safe and effective ibogaine administration than any other M.D. in the world today.
Everyone can benefit from seeing a therapist.
If you're someone working on your recovery from addiction to alcohol or drugs, then you already know that the above statement is true.
Therapists will help you work through the dark times, and they're there for you during the good times, too. It always helps to have someone to talk to and to share your thoughts with; therapists do this professionally and without judgment.
Even if you've been successful in your recovery from addiction for quite some time, a therapist can help you move forward on your life's paths in ways you perhaps couldn't on your own.
There are many reasons why you may be seeking a new therapist at the current time. Perhaps you had one before but you didn't feel the connection you sought so you let the relationship lapse. Maybe a therapist you loved decided to retire and you don't like his or her replacement. Perhaps you've moved to a new area and need to find someone new. Or, maybe you don't have a therapist currently but feel like you could benefit from meeting with one.
No matter what the reason, you don't need to make your search for a therapist more complicated than it should be. However, you do want to do your due diligence in finding the right person for you. If you're looking for some tips on how to find the perfect therapist for your situation, you came to the right place. Read on to check out our helpful tips for your mission.
How to Choose the Best Therapist for You and Your Needs
Depending on where you live, there may be dozens or even hundreds of therapists in your area from which to choose. The whole process of choosing the right one for you may seem overwhelming at first, but there are a number of ways to narrow the field and narrow your search and to make the process easier for you.
Cost & Insurance
Therapy, for the most part, is not free, so cost and insurance coverage is the first narrowing factor in your search for a therapist. If you have little money and are uninsured, you can likely find a provider to offer you low-cost therapy on a sliding scale or even free services. Most people, however, will turn to their insurance or their bank account to cover the cost. Check and see what therapists are in your insurance network and that will help you to narrow your options. If you don't like any of them, you may want to pay out of pocket for a therapist outside of your insurance network, so take some time to consider what you can afford over the long term.
Specialty
Next, you'll want to think about your reasons for seeking therapy. Even if you've been in recovery for quite some time, it's likely that many of your concerns go back to your addiction and its causes. As a result, it might be wise to see a therapist who specializes in addiction counseling and analysis.
Further, do you want to see a counselor, a psychologist, or a psychiatrist? There are differences between each of these types of therapists. All are effective and helpful, but they can offer different types of counseling and therapy, and psychiatrists can even prescribe medication if it seems warranted. The cost and availability of these different types of therapists can vary as well, so be aware of that, too.
Scheduling
You'll also want to choose a therapist who can work with your schedule. If you work days, you'll want to choose a provider who offers evening hours. Will you need someone who is available to you twenty-four hours a day in case of an emergency? If so, make sure that the therapist you choose is available for these types of needs.
Personality and Fit
The most important thing to consider, however, when choosing a therapist, is his or her personality and whether or not he or she feels like a good fit for you.  You could hire the best therapist in the world, but if the two of you don't click and don't get along, you're not going to progress very far under his or her care. A good connection is crucial when it comes to therapy.
You'll want to find a therapist who is friendly and is a good listener, of course, but there's much more to connection than that.  You need someone you can trust and who radiates authenticity. He or she should demonstrate belief in the fact that you can progress and improve.  You'll want someone who tells it like it is, but who also gives you positive feedback that you can use and apply in ways that are helpful to you.
Don't be afraid to ask questions when interviewing potential therapists. Any therapist that you consider should be more than happy to answer them.
Most of all, you want to feel comfortable when you are with your therapist. You should be able to tell your therapist anything and everything without having to worry about feeling judged or like a disappointment. Your therapist should listen to you, help you, and encourage you to grow.
Take Your Time
Choosing the right therapist is a very important decision. You should not rush into it. If you don't like the first therapist with whom you meet, try another one, and another one, until you find the right one for you. If you want to be successful in therapy, you must take the time to find a therapist that is perfect for you. Don't get discouraged on your journey; keep trying.
Also remember that sometimes, it's time to find a new therapist. You may find a therapist that you like, but over time, you may find that he or she is not really serving you anymore in the same way. Don't feel bad about moving on; sometimes a change is just what you need to get over a tough obstacle. Your old therapist is likely still a great therapist – but someone new can help you see things in a fresh light.
Good Luck
Good luck on your quest to find a new therapist. Now that you have some idea about the steps involved in doing so, what are you waiting for? You can start researching now, meet with potential therapists next week, and have a relationship with a great new therapist underway by this time next month. Once you get the ball rolling, you'll be glad that you did.  Good luck!
Are you or is someone you love struggling with addiction? At the ibogaine treatment center Clear Sky Recovery, we want to help you or your loved one to take the first steps on your recovery journey.  Our ibogaine detox treatment is ancient yet innovative and has helped countless individuals make a new start.  Our staff is experienced and effective, our facility is beautiful and tropical, and we are standing by to answer your questions.  Please contact us today.
Resources:
https://www.choosingtherapy.com/how-to-choose-a-therapist/
https://www.mana.md/psychologist-psychiatrist-or-therapist/
https://www.washingtonian.com/2016/03/03/the-14-questions-you-must-ask-a-therapist-before-your-first-appointment/