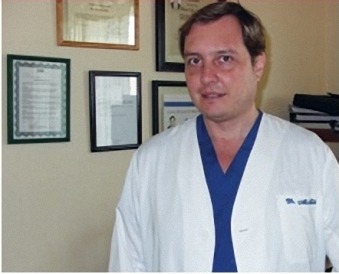 Dr. Alberto Sola is one of the world's leading experts in medically-based ibogaine treatment; he has more clinical experience with safe and effective ibogaine administration than any other M.D. in the world today.
Ibogaine is a compound that features psychoactive and medicinal properties. It is found in Africa's Tabernanthe iboga and other plants. Also, ibogaine was used in cultural ceremonies in various parts of West Africa. Here, ibogaine's psychoactive and medicinal qualities have been treasured for thousands of years.
Following the accidental "discovery" of ibogaine's efficacy for interrupting polysubstance abuse disorders by Howard Lotsof, an American struggling with addiction, ibogaine has generated significant interest in the modern world. Questions persist like "Is iboga root illegal?" and "Where is ibogaine treatment legal?" Meanwhile, as medical centers in different parts of the world offer ibogaine treatment for drug addiction, the demand for ibogaine therapy is increasing accordingly. In fact, ibogaine's popularity is growing due in large part to the compound's use as a natural treatment option for people addicted to alcohol, amphetamines, cocaine, opioids, and other substances.
Although ibogaine has a unique ability to treat addiction and withdrawal, it is illegal in the United States. Furthermore, ibogaine's legal status varies internationally. This post highlights the legality of ibogaine, so you can understand your options as you consider where you can pursue ibogaine treatment.
Ibogaine Therapy: Effective, Yet Still Illegal
Research from the world's foremost scientific expert on ibogaine, Dr. Mash shows ibogaine is an effective drug addiction treatment. In one of Dr. Mash's studies, one 500 to 800 mg dose of ibogaine helped patients significantly reduce their drug cravings and depression symptoms. Other research indicates patients can often avoid a relapse within two months of ibogaine treatment.
Despite this research, ibogaine remains illegal in many countries. So the question becomes: why is ibogaine illegal?
The most frequently cited reason as to why ibogaine is illegal in the United States is the compound's potential harm. For people with certain preexisting heart issues, for example, high doses of ibogaine may cause heart failure. Conversely, with medical supervision, this isn't a serious risk. Thus, the enduring "war on drugs culture" likely has far-flung effects on ibogaine's legality. On the other hand, ibogaine's hallucinogenic properties have rendered the treatment taboo. This is much in the same vein as cannabis, magic mushrooms, and LSD, which also have been shown to provide medicinal benefits for some patients.
If you are concerned about ibogaine being illegal in the United States but still want to try ibogaine treatment, many options are still available. Most countries do not prohibit ibogaine, and various treatment centers offer different levels of ibogaine therapy.
Where Is Ibogaine Legal?
If you are searching for an ibogaine therapy center, be selective. A high-quality ibogaine treatment center prioritizes safety, practices under medical supervision, and follows clinical guidelines.
Australia. In 2010, ibogaine was scheduled as a Schedule 4 substance on Australia's Poisons List.  It remains a Schedule 4 substance pursuant to the February 2019 Poisons Standard, which means it is a Prescription Only Medicine.
Brazil. Ibogaine is legal to possess and distribute in Brazil. In Sao Paolo, Brazil's capital city, ibogaine must be administered in a medical environment where adequate patient protections are in place. On January 24, 2016, the President of the National Association of the Study of Drug Policy (CONED-SP) in Sao Paolo issued a declaration calling for the scientific study of psychoactive substances, and approving the medical use of ibogaine "in a hospital environment, with medical supervision and control, meeting the exercise of the profession and the recommendations of good clinical practice, including rigorous clinical and psychiatric examinations and psychological assessment and psychotherapeutic monitoring."
Costa Rica. In Costa Rica, ibogaine was legal for some time, but it is no longer legal as of 2018.
Gabon. Gabon lies on the west coast of central Africa. The national law of Gabon protects iboga plants.
Guatemala. It is legal to treat with ibogaine in Guatemala. An ibogaine treatment center is located in Antigua, which is located near Guatemala City.
Mexico. Ibogaine is legal but unregulated in Mexico. Therefore, Mexico is a popular spot for ibogaine treatment.
Netherlands. The Netherlands does not prohibit ibogaine, and there are various ibogaine treatment centers available.
New Zealand. Ibogaine has been medicalized in New Zealand and can be obtained with a prescription and taken under medical supervision. As a result, you can go to an ibogaine treatment center in New Zealand that offers an ibogaine prescription under the supervision of a medical professional.
South Africa. The South African government has licensure procedure in place for those who want to provide medical ibogaine treatment.
Ibogaine is illegal in the following countries:
Belgium
Costa Rica
Denmark
France
Hungary
Ireland
Italy
Norway
Switzerland
Sweden
The UK
The United States
Ibogaine is not a scheduled substance and it's status for medical use to interrupt drug dependence disorders remains in question in Canada, and Israel.
Is Ibogaine Legal in the United States?
Ibogaine has been classified as a schedule I drug in the US since 1970. A schedule I classification consists of "drugs, substances, or chemicals defined as drugs with no currently accepted medical use and a high potential for abuse." It includes ibogaine — which has been proven by researchers to have medical benefits — as well as cannabis, LSD, and peyote.
The schedule I classification is active, and it appears unlikely to change in the foreseeable future. As such, it is illegal to possess or distribute ibogaine in the United States, and there are not any ibogaine treatment centers stateside that are legally owned and operated.
The US government puts ibogaine — despite its high success rate for treating addiction — in the same category as opiates. There several reasons why this is the case.
First, ibogaine treatment requires a large psychoactive healing dose to deliver the optimal results to treat drug addiction. The dose comes along with a 24- to 48-hour psychoactive "drug trip." In a culture like ours, any psychedelic side effects and "drug trips" are viewed as unhealthy, destructive behavior.
Perhaps more importantly, ibogaine is a naturally occurring plant medicine. The molecule itself cannot be patented, only specific applications for ibogaine can receive a patent. All of the patents for ibogaine vs. opiates, opioids, stimulations, alcohol and polysubstance abuse disorders, were issued during the late 1980s and early 1990s. As of 2019, all of them have expired. No pharmaceutical company in the US can profit from bringing ibogaine to the market — something that has stalled any advancement on its behalf. Comparatively, most new treatments in the US get pushed forward by people or organizations with financial interests in them.
In addition, ibogaine is usually administered as part of a one-time treatment program. Compare this to using substitution therapies to treat a drug addiction; methadone, Subutex and Suboxone produce recurring revenue streams and usually result in a customer for life. For a company that makes methadone, it's great business to keep demand growing. Yet ibogaine does not create an ongoing customer base like methadone. Ibogaine doesn't support lucrative treatment centers and pharmaceutical treadmills, either.
Finally, some people allege ibogaine for drug addiction is dangerous. But there is no question that opiate addiction and alcoholism are more dangerous based on the numbers. Remember, any medical treatment — major or minor — comes with risk. With the proper medical supervision, the risks of ibogaine treatment can be eliminated.
Ibogaine FAQ
What is the current legal status for the use of ibogaine to treat drug addiction in the United States?
Ibogaine remains illegal in the United States. For those who are found in possession of ibogaine or use ibogaine in the United States, the legal consequences can be dire, even if ibogaine is intended for use to treat a drug addiction.
Is ibogaine therapy available outside the United States?
Ibogaine therapy is an option to treat drug addiction outside the United States. Regulations vary internationally, and some countries offer ibogaine therapy. Keep in mind, however, that how ibogaine therapy is administered varies around the world.
Regardless of where ibogaine therapy is performed, it is important to receive this therapy under medical supervision. Ibogaine therapy conducted by highly trained and experienced medical professionals helps an individual minimize risk. Plus, it enables an individual to work with medical personnel who will craft a custom ibogaine therapy program designed to help him or her achieve long-term relief from a drug addiction.
There is no need to leave anything to chance with ibogaine therapy, either. By selecting an ibogaine therapy center that uses state-of-the-art equipment, offers best-in-class facilities, and has a proven reputation, an individual can benefit from a comprehensive ibogaine treatment program.
I'm a US citizen who wants to undergo ibogaine therapy for a drug addiction. What are my options?
U.S. citizens will need to travel outside the country if they want to undergo ibogaine therapy for a drug addiction. First, a U.S. citizen should conduct research to find out what ibogaine therapy programs and drug addiction treatment options are available internationally. He or she should then reach out to ibogaine therapy centers to learn how they administer treatment. Remember, there are no standardized practices for ibogaine therapy across the globe, and it is essential to choose an ibogaine treatment center that does everything possible to safely and effectively assist its patients. Finally, once a person finds the right ibogaine therapy center, he or she will need to travel to the center and begin treatment. Once an ibogaine treatment gets underway, an individual can move one step closer to an addiction-free life.
When it comes to ibogaine therapy, it is generally a good idea to err on the side of caution. By exploring ibogaine therapy and other drug addiction treatment options, an individual can find the best way to manage his or her addiction. Additionally, this individual can gain the insights that he or she needs to make an informed drug addiction treatment decision.
What are the substances that ibogaine is used to treat?
Ibogaine therapy has been used to treat addiction to opioids, heroin, alcohol, and other drugs. Various studies have highlighted the impact of ibogaine therapy for drug addiction treatment. Also, researchers continue to study the use of ibogaine to treat a wide range of substance use disorders.
How can I find out where ibogaine is legal?
To find out if ibogaine is legal in a particular country, it is beneficial to reach out to the local government. This allows a person to understand how the country regulates ibogaine and if ibogaine therapy is available in this nation.
How US Citizens Can Get Ibogaine Treatment
At the Clear Sky Recovery ibogaine treatment center in Mexico, we are here to help you achieve a drug- and addiction-free life. We are a fully licensed medical facility, with all of the amenities of a fine resort and provide all of the resources you will need to achieve your goals. To learn more about our ibogaine treatment program, please call us today at 305.901.5371.
Sources: