Actress Jamie Lee Curtis has had a pretty easy life and she had a smooth rise to fame. She is an excellent artist in her own right, but the fact that she was born to two Hollywood greats – Janet Leigh and Tony Curtis – certainly gave her a boost along the way. She has been active in both movies and television since 1978 and she is well known around the world for not only her acting, but her activism, writing, and blogging as well.
However, even those with seemingly charmed lives can fall prey to the allure of addiction, and despite a live of success and ease, Jamie Lee Curtis was no exception. Fortunately, she was able to overcome this obstacle, and today, she has been in recovery for over twenty years. Although she is best known for her acting roles – for which she was nominated for and won many awards over the years, she considers recovery the greatest achievement of her life, and she frequently discusses her triumph in interviews.
Read on to learn more about Jamie Lee Curtis, addiction, and her recovery. She is an inspiring woman and she sets a great example for others who look to her for one.
Early Life & Early Career
Jamie Lee Curtis was born in Santa Monica, California in 1958. She was Tony Curtis' and Janet Leigh's second child; her sister, Kelly Curtis is also an actress. Her parents divorced in 1962 and her father distanced himself from the family. However, she has several other siblings from her father's subsequent marriages as well. Her brother Nicholas Curtis died from a heroin overdose in 1994.
She graduated from the elite Connecticut private school Choate-Rosemary Hall in 1976 and went on to study at her mother's alma mater, University of the Pacific. She intended to become a lawyer but she soon dropped out to begin her acting career.
Jamie Lee Curtis' first acting role is iconic and is one of her most favorite in a long and storied career.  She played the female lead in the horror classic Halloween in 1978, a film that at the time was one of the highest-grossing independent films ever. Her acting in this film was excellent and now, almost half a century later, the film still remains very popular, especially in October.
Curtis Becomes a Star
Curtis' breakout role in Halloween almost resulted in a career full of typecasting, and she appeared in numerous other horror films, including five sequels to Halloween. However, she was able to shed this trend by appearing in 1983's Trading Places for which she was nominated for a BAFTA award.  She went on to appear in a number of other films including the 1988 comedy A Fish Called Wanda, the 1990 action thriller Blue Steel, the coming-of-age films My Girl(1991) and My Girl 2 (1994) and the 1994 action comedy True Lies with Arnold Schwarzenegger. Later, she appeared in the Disney comedy Freaky Friday with Lindsay Lohan in 2003.
During this time, Curtis was also active as a television actress as well. Her first television role actually predated her role in the first installment of the Halloween franchise; she appeared on Quincy, M.E. in 1977. She also guest-starred on a number of popular shows including Colombo, Charlie's Angels, and Buck Rogers in the 25th Century. She appeared in television films as well. Her biggest television role was as the female lead in the television series Anything But Love; it ran from 1989 to 1992, and during that time she received a number of awards for it.
Jamie Lee Curtis and Addiction
In 1989, Jamie Lee Curtis pursued plastic surgery to help reduce the puffy look around her eyes. The surgery was successful, but little did she know then that this simple surgery would be the catalyst that would lead to ten years of addiction to painkillers.
Curtis frequently discusses her addiction in interviews, and last year, in 2019, she spoke of it especially often, since in that year she was celebrating twenty years of recovery.
Today she explains that her addiction was a secret only known by her. She was able to hide it from everyone. She also says that she was what is known of as a functional addict; she never went to work under the influence, and she never used during the day. However, each night, when work was complete, she used Vicodin and more. Her husband, screenwriter Christopher Guest, had no idea, and neither did her two children.
In late 1998, Curtis was making dinner and she absentmindedly reached into her pocket and took five Vicodin with wine. A friend saw her and called her out on it. After a decade, it was the first and only time she had been caught in the act.  Soon after, she stole pills from her sister who was taking Vicodin for an injury; she felt guilt and soon confessed.
In February of 1999, she read an article in Esquire magazine by Tom Chiarella recounting his battle with Vicodin addiction. She realized she was not alone – and almost immediately afterward, she attended her first recovery meeting.  She told her husband about her addiction for the first time that very day.
During her recovery journey, she realized that she was also a functional alcoholic.  She quit using drugs and alcohol in 1999 and has been clean and sober ever since.
In 2001, she did an interview with Redbook magazine and shared her addiction struggles and subsequent recovery with the world. She felt it was important to let her fans know that she did not have a perfect life and that she, herself was not perfect, and that everyone struggles.
Jamie Lee Curtis Today
Since becoming clean and sober over twenty years ago, Jamie Lee Curtis has continued to make a big impact on the world. She will be in two more Halloween films – one will be released in 2021 and another in 2022.  She has raised two daughters with her husband, and has written over a dozen children's books. Curtis also writes for The Huffington Post, and is known for being a generous philanthropist for several causes as well.
Jamie Lee Curtis is an inspiration. The fact that she was able to hide her addiction for a decade shows that it's possible to keep drug and alcohol abuse from even your closest friends and relatives.  However, even despite the general success of her secrecy, she came to realize that she had a problem and she dealt with it. It is possible to overcome addiction and break free from the hold of drugs and alcohol – Jamie Lee Curtis is living proof.
At Clear Sky Recovery, we want to help you get started on the first steps to recovery from your addiction.   Our ibogaine treatment is innovative and effective, and we invite you to experience it at our facility in Cancun, Mexico.  We look forward to hearing from you; please contact us today with any questions!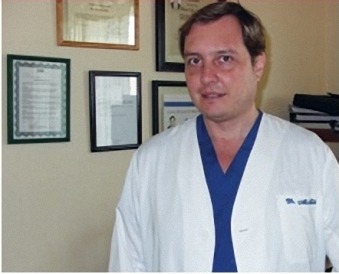 Dr. Sola is one of the world's leading experts in medically-based ibogaine treatment; he has more clinical experience with safe and effective ibogaine administration than any other M.D. in the world today.