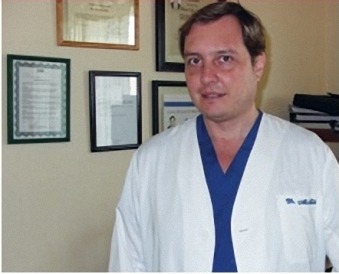 Dr. Alberto Sola is one of the world's leading experts in medically-based ibogaine treatment; he has more clinical experience with safe and effective ibogaine administration than any other M.D. in the world today.
Actress Kristen Johnston is very well-known to some. She's been in a number of films and television shows, and the two for which she is most famous are two sit-coms with cult followings: Third Rock from the Sun from the late 1990s, and Mom, which she began on in 2018 and which is still aired today. She also starred in the TV Land original sitcomThe Exes from 2011 to 2015.
Third Rock from the Sun was a huge hit for most of its six-year run. For her role as Sally Solomon, Johnston won two Primetime Emmy Awards for Outstanding Supporting Actress in a Comedy Series, and was nominated for another. She was also nominated for a Golden Globe Award and two Screen Actors Guild Awards as well. She clearly made a good impression in the world of acting during her time on the show.
However, after Third Rock from the Sun ended in 2001, Johnston quickly seemed to fade into the background of most people's memories for a decade. She landed bit parts in several films and had short-lived, temporary roles on a number of television shows including ER, Kim Possible, and Ugly Betty.  She also did a bit of stage work as well. However, for the most part, she was somewhat forgotten.
Part of the reason for her relative disappearance during this time was due to personal challenges. During the first decade of the 2000s, Kristen Johnston struggled with addiction. In a recent interview, she explained that she had an "on-off relationship" with substance abuse that lasted for several years. Fortunately, a wake-up call alerted her to the severity of her problem and she was able to break free. Read on to learn more about this actress' story.
Early Life
Kristen Johnston was born in Washington, DC in 1967, but she grew up in Wisconsin. Her father, Rod Johnston, was involved in politics and served the state of Wisconsin as a state assemblyman and later as a state senator. He ran for United States Congress in 1982 but was defeated.
Johnston attended elementary and high school in the Milwaukee area before moving on to college in New York City. She attended NYU and received a Bachelor of Fine Arts in drama.
After college she began acting professionally. Her first professional stage role was with the Atlantic Theater Company. She appeared in Shakespeare's As You Like It and Ferber & Kaufman's all-female casted, three-act play Stage Door.  She went on to perform other roles with the Naked Angels Theater Company as well.
Television and Film
Johnston's first film role was in a short film called The Debt which won the award for Best Short at the 1993 Cannes Film Festival. Her first television role was in one episode of the hospital drama Chicago Hope in 1994. She appeared again on television and film in small roles in the following year.
In 1996, she got her big break. A television executive that Johnston knew told her about auditions for Third Rock from The Sun and, after several auditions, she landed the part of Sally Solomon on the show. This character was the matriarch of the family on the series, so she appeared in all of the sitcom's 139 episodes over six seasons.
Third Rock from the Sun was a big hit. During its first two seasons, it was one of the highest-rated shows on television. However, it began to decline in popularity over the course of the subsequent years and it was canceled in 2001.
Although Johnston appeared in films, movies, and on stage during and after her time on Third Rock from the Sun, her massive fame declined as well when her most popular and acclaimed role came to an end.
Although she was an occasional drinker and drug user even during her time on the show, her usage frequency increased rapidly and immensely when the show ended. As with many other actors and actresses, the sudden loss of income and purpose was challenging for her, and she filled the void with substance abuse. She soon found that she was addicted.
Recovery
Kristen Johnston said that for a while she was able to maintain her normal life while using drugs and alcohol but, in time, it began to take over her life. After Third Rock from the Sun ended, her drug use escalated. For a time, she felt like she was married to opiates, and that they had a "very, very abusive relationship." She also found herself drinking two bottles of wine each day.
When reflecting on her past drug and alcohol abuse and addiction, she recognized that she enjoyed the acting work, but she found the fame to be overwhelming and challenging. She drank and used drugs to cope.
In 2006, Johnston had a leading role in the play Love Song in London when she suffered from an erupted duodenal ulcer. This condition is caused by bacterium, overuse of pain killers, or both, and is complicated by drinking, smoking and stress. She needed immediate surgery, and spent the December holidays in the hospital. While lying in her hospital bed, she realized she needed to break free from her addiction.
She sought help and stopped using, and she has been clean and sober ever since.
After Recovery
Since Johnston stopped using drugs and drinking, her acting career has continued to move forward in a more positive way. Her show The Exes on TV Land ran for four seasons; the cast filmed sixty-four episodes and the show was nominated for an Emmy. She appeared in a number of plays, television episodes, and films. Most recently, she was elevated to main character status on the popular sitcom Mom after several seasons as a recurring character.
In 2012, she wrote and published her autobiography, Guts: The Endless Follies and Tiny Triumphs of a Giant Disaster. In it, she writes candidly about her years of substance abuse which began while she was in high school.
That same year, she started a non-profit organization called SLAM, NYC (Sobriety, Learning and Motivation) to help young girls in NYC with addiction and self-esteem issues, and pushed New York City Public Schools to open a recovery high school, although she has been thus far unsuccessful in achieving that goal.
Sadly, in 2020, her younger sister, Julie, died after struggling with her own addictions for many years. This unexpected and tragic loss likely only further strengthened her resolve.
Kristen Johnston: An Inspiration to Others
Kristen Johnston has come a long way since her humble beginnings in Wisconsin. Her career is nowhere near over and it will be exciting to see her future successes. Fortunately, she is now clean and sober and it seems she will stay that way for the long run. She is an inspiration to others who struggle with addiction. People can and do recover.
At Clear Sky Recovery, we want to help you to take the first steps on your recovery journey in comfort and with confidence. Innovative treatment in our ibogaine clinic is effective in helping users get to the root of their addictions and to help them move forward in a healthy way from there.  Our facility in Cancun, Mexico is staffed with experience medical and therapeutic staff that can help you to make a smooth transition into a new clean and sober lifestyle.  Please give us a call today to find out of ibogaine is right for you!