Making the choice to enter a rehabilitation program for drug or alcohol issues is a monumental decision. The journey ahead is a worthwhile one that can transform someone's life, but the early stages of detoxification and recovery can be intense for some people. That is why a comfortable and safe environment provided by a luxury drug rehab facility can make all the difference in getting a successful start towards sobriety. Imagine being in a beautiful, tranquil setting, blissfully meditating in a garden before visiting with your personal physician and then savoring an organic dinner. The day ends with a spa treatment that leaves you supremely relaxed and ready for a good night's sleep in your cozy bed. That is the kind of experience that can await you at luxury rehab centers.
These five-star level inpatient treatment centers are like drug rehab resorts. They boast high-level amenities that would be found at vacation destinations. These attractive features can include lushly appointed private rooms, fitness facilities and yoga classes, hiking trails or beach access, pools and hot tubs, and delicious food. In between group meetings and check-ins with the medical staff, clients can try horseback riding or tennis, take in the view while sitting by a fire pit, or enjoy a soothing massage. The staff is solicitous and caring, attending to each client's needs to ensure every one of them feels secure during their stay. The goal is to eliminate any outside worries or stresses so clients can focus on healing and taking care of their health. Drug or alcohol addiction can take a grueling toll physically and psychologically, and luxury rehab centers promote healing and restoration, where the body and mind can be renewed and start to feel whole again.
The same attention to detail that is found in a luxury drug rehab's surroundings is also a hallmark of the medical care provided there. This can take the form of a high client-to-doctor ratio for personalized care, 24-hour medical attention, and a staff made up of skilled and knowledgeable doctors, nurses, and other medical professionals who have the experience to employ a wide variety of therapeutic techniques during treatment. Often, the treatment plans are tailored to each client's specific needs, in order to give them the strongest foundation possible for life in recovery. Superior client service and experience are customary.
Despite what it may sound like, luxury rehab centers aren't limited to the wealthy one percent. While some of these facilities are expensive—costs are usually in the five-figure range—others may accept insurance to cover some costs, provide financing options, or offer programs on a sliding scale. The staff there should be able to answer any questions about the programs and the facility so prospective clients have all the information needed to make crucial decisions about their detox and rehabilitation. It's essential for these kinds of residential rehabilitation programs, where clients may stay for weeks, a month, or longer, to create a serene environment conducive to recovery. Luxury drug rehab centers are well worth the investment of time and money and can pay off in huge dividends.
Clear Sky Recovery: The Epitome of Luxury Drug Rehab
Cancun, Mexico is renowned as a lively, partying tourist town that is a favorite destination of spring breakers from around the world. But just a short distance to the north, the Playa Mujeres area beckons visitors who are looking for something off the beaten path. Visually, there is a breathtaking purity to the landscape, which includes the Mexican Caribbean and a wildlife preserve in the wetlands. It's hard to believe this oasis of unspoiled beauty is an easy journey from the Cancun airport.
It's that convenience and paradise-like ambiance that made the area a perfect fit for Clear Sky Recovery's luxury rehab center. We have taken a spacious eight-bedroom oceanfront property, called Casa de la Playa, and converted it into an intimate private hospital where clients come to take advantage of our cutting-edge ibogaine treatment.
This ibogaine-focused program makes us unique among luxury drug rehab centers, and clients come here from all over the world for this safe, effective, and gentle detoxification program. Ibogaine is a naturally occurring psychoactive indole alkaloid that is used to alleviate substance cravings and withdrawal symptoms in order to lower the risk of relapse. Clear Sky is a fully licensed and certified, clinically managed facility and our medical personnel are experts at ibogaine treatment for addiction.
We ensure that every client at Clear Sky undergoes ibogaine treatment in a private room. This space is the ideal hybrid of an ER with state-of-the-art medical technology and a calming room that emphasizes client comfort.
Our amenities are designed for maximum comfort. They include a swimming pool, high-speed internet access, in-room video and audio systems, an on-site chef, and around-the-clock concierge service. Common areas glow with natural light and are designed to immediately put clients at ease. Fresh vegetables and fruit are always on hand to nourish the body, and yoga and massage therapy nurture a sense of well being. We also handle all transportation to and from the Cancun airport and provide a wide range of pre-care and after-care services. It is a true drug rehab resort, but one that also offers top-quality medical service unlike any other.
Looking at Luxury Rehab Centers? Consider Clear Sky Recovery
Ibogaine treatment can be extremely beneficial if you are struggling with an addiction that you haven't been able to kick. At our ibogaine treatment center, you get the best of both worlds: top-notch medical care in a supportive and luxurious setting. Our professional clinicians will devise a customized plan for you, and oversee every step of your treatment. Meanwhile, the staff will devote themselves to meeting your needs and making you feel safe and pampered during your stay with us. You will taste the freedom that comes when you break the bonds of addiction and decide to live honestly, and soberly. Contact us today to get more information and learn how we can help.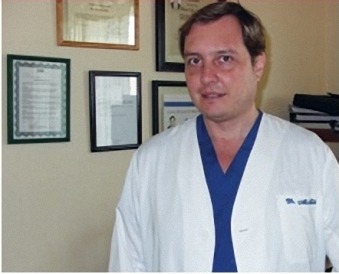 Dr. Sola is one of the world's leading experts in medically-based ibogaine treatment; he has more clinical experience with safe and effective ibogaine administration than any other M.D. in the world today.