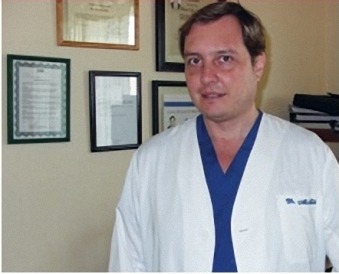 Dr. Alberto Sola is one of the world's leading experts in medically-based ibogaine treatment; he has more clinical experience with safe and effective ibogaine administration than any other M.D. in the world today.
Almost everyone enjoys the popular 90s/00s sitcom Friends.
During this show's ten season run, the six friends – Phoebe, Joey, Monica, Ross, Rachael, and Chandler – all came into our living rooms every Thursday night for a decade. Soon, they made their way into America's hearts as an indelible and unforgettable piece of our nation's rich pop culture.
Friends won a slew of awards almost every single year, the characters were and are household names, and many people still enjoy the re-runs daily even today. Although the show is somewhat dated in certain ways, it's also timeless, and it's likely that it will be around in syndication for years to come.
Everyone has a favorite character from the show, and for many, that favorite is Chandler Bing, played by actor Matthew Perry. Chandler is sarcastic and funny and is, at times, sensitive and thoughtful, especially in his relationship with Monica. Like all the characters on Friends, Chandler is a friend that anyone would like to have.
However, something that many people don't know is that a big piece of the show's run is a blur for Matthew Perry. In interviews, he has often stated that he remembers almost nothing from seasons three through six. During that period, Matthew Perry was addicted to Vicodin, methadone, amphetamines and alcohol.
Fortunately, Matthew Perry overcame these addictions and today he has been clean and sober since 2001. His struggles and achievements are inspirational to all who love him.
Early Life
Matthew Perry was born in Williamstown, Massachusetts in 1969. His mother was a Canadian journalist and his father was an actor and model. His parents divorced when he was very young; his mother re-married journalist Keith Morrison and moved the family to Ottawa, Canada where Perry was raised. He is both an American and Canadian citizen.
When Perry was fifteen, he moved to Los Angeles to pursue an acting career. He found early success in improvisational comedy while still in high school, and appeared in several movies and sitcoms before he turned twenty. Starring roles in several sitcoms followed in the subsequent years. It seemed as if he was destined for success at a very young age.
Growing Success
When Perry first heard about Friends, which at the time was called Six of One, he knew it was a project of which he wanted to be a part. He did all he could to secure an audition, and when he did try out, he easily landed the role of Chandler Bing.
Friends quickly became very successful and his popularity and opportunities continued to grow from there. However, to manage the stress from being a player on the nation's most popular sitcom, he began to drink alcohol more and more. Then, after a jet ski accident in 1997, he was prescribed Vicodin. He quickly became addicted to the painkiller.
Addiction and Recovery
Soon, Perry realized he was struggling. He was very unhealthy and lost over twenty pounds in a short time – a weight loss that is quite obvious to fans of the show.  He checked into rehab later that year and spent twenty-eight days in Minnesota's Hazelden Betty Ford clinic.
However, his first stint in rehab did not quite do the trick. He continued to drink and use Vicodin and added amphetamines and methadone to his vices. In 2000, he experienced alcohol-induced pancreatitis – a potentially deadly condition – but he continued to drink and use.
His co-stars on Friends watched his decline and tried to intervene but there was little they could do. As anyone in recovery knows, the afflicted individual must hit rock bottom and decide to change on his or her own, no matter what anyone else says and no matter how hard others try to encourage treatment.
Finally, in February of 2001, he saw the light. There was no specific incident that inspired the change, he just knew it was time. Perry knew that if he continued on the path he was on, he would die. He called his parents for help, flew to Los Angeles, and entered rehab a third time.
This time, it was effective. Perry was able to shed his unhealthy habits and relearned how to have a happy, productive life without alcohol or drugs.
Since Then
Since 2001, Perry has continued to move forward on a clean and sober path. In 2011, he returned to rehab briefly to help solidify his ongoing sobriety; soon after, he opened the Perry House in Malibu to help others who struggle with addiction, and he received a Champion of Recovery award from the White House Office of National Drug Control Policy as a result. He sold the facility in 2015, but he is still vocally supportive of others who wish to recover from problems similar to those he faced.
Further, Perry has also acted as a celebrity spokesman for the National Association of Drug Court Professionals.Although he did not pass through the drug court system himself, he is a strong supporter of drug court programs that redirect non-violent drug offenders into rehabilitation programs instead of into prison sentences. He has personally worked to lobby Congress for more funding for drug court programs.
Matthew Perry is a success story. Like so many others, he struggled with his addictions but he managed to free himself from them and was able to move forward with his life and career while following a clean and sober path. He is proof that people can break free from addiction, they simply have to decide to do so and then put in the work to succeed on an ongoing basis, each and every day. Fans of Friends can be reminded of the rise and fall and rise again of Matthew Perry every time they watch the show.
At Clear Sky Recovery, we offer ibogaine therapy for individuals who are struggling with addiction. What is ibogaine treatment? Our innovative methods are rooted in the African continent, using medicine drawn from the tabernanthe iboga plant.  Ibogaine has proven successful time and time again in interrupting addiction, and helping individuals who have experienced it to start anew, on a fresh path moving forward, free of the burden of addiction.  Our intake specialists are standing by to give you more information about our methods, our facility in Cancun, Mexico, and our successes so far.  We look forward to hearing from you, and to helping you begin a new and healthier life.  Give us a call today.