Most of the world has been well aware of Miley Cyrus since she was fourteen years old. Daughter of country music singer Billie Rae Cyrus, Miley first became well-known when she began starring in the wildly popular Disney Channel series Hannah Montana in 2006. Her prolific music career took off soon after, and before long, Miley Cyrus was a household name.
In the early days of her career, Miley was known for being a wholesome teen idol, but as her levels of fame increased and as she grew older, she consciously moved away from that image. In 2013 and 2014, she often appeared in entertainment news for controversial reasons. Her sexually-charged performances on awards shows and on tours in support of her album releases showed the world that there was a new Miley in town.
Along with this change, Miley began to openly use and even promote drugs in interviews, in her lyrics, and during live performances. For many years she smoked marijuana daily, and she wrote and sang about MDMA in her 2013 song We Can't Stop.
Times have changed, though, and Miley has reinvented herself yet again. Last month, she celebrated six months of complete and total sobriety, and she is loving it so far. In the short time the world has known Miley Cyrus, she has changed again and again, but her new dedication to a clean and sober lifestyle is refreshing and inspiring, and it seems like it's here to say.
Read on to find out more about Miley Cyrus' sobriety journey and her reasons for making this healthy choice.
A Changing Tide
In 2017, Miley began to talk about sobriety for the first time. When she released her 2017 album Younger Now, she announced that she had quit smoking marijuana on The Tonight Show Starring Jimmy Fallon. Her reasoning, she stated, was that she wanted to discuss her new album with the press and others on a clear head.
A year later, in 2018 on Jimmy Kimmel Live, she told Jimmy Kimmel that while she would always love cannabis, it was no longer the best thing for her and that she was still abstaining from using it. However, not long after that interview, she returned to occasional use. Not only that, but in August of 2019 she invested in a cannabis company.
Sober Sober
Of course, in this day and age, cannabis is widely used and accepted in our society and many people use it for medical reasons. However, at the same time, more and more people are choosing to make the leap to the avoidance of all drugs and alcohol entirely, and that includes a move away from cannabis consumption for some.
Sometime in the past year, Miley decided to go this route, and by all accounts, she is very happy that she did. In recent interviews, she has said that she has been living a sober lifestyle for a year, but that she got "sober sober" about seven months ago.
In the world of addiction recovery, sober means sober. If someone says that they are in recovery from an addiction, that usually means that they are not drinking alcohol or smoking cannabis, either. However, in popular culture, some people today do present different personal definitions of sobriety. For some, sobriety can mean that they don't do any hard drugs, but they indulge in cannabis and cocktails on weekends. For others, "being sober" may mean that they are no longer drinking alcohol, but they might do drugs or smoke cannabis.
Miley's announcement that she is "sober sober" implies that she does not participate in the consumption of any mind-altering substances. The catalyst for this change was recent vocal cord surgery. In an interview with Variety, she stated that during her recovery from the surgery, she was unable to speak, smoke, or sing for an entire month.  Since her career is based on her ability to sing, she of course followed all the doctors' instructions.
When the month was over, she just continued with it. Now, many months later, she is still "sober sober" and loving it.
Other Motivating Factors
While Miley was recovering, she also took some time to look into her family history. Although she has always maintained an excellent relationship with her parents, she came to the realization that many of her extended family members struggled with addiction and mental health issues. She began to think deeply about who she is and why and realized that if she did not stop now, she could, in time, be headed down a dark path.
Furthermore, in December of 2018 she married actor Liam Hemsworth after a long relationship but unfortunately for them both, the union didn't even last a year. Their divorce was finalized on August 10, 2019. Six days later, she released a song entitled Slide Away, which many say are about their relationship; many believe it hints at Hemsworth's drug and alcohol use and speculate that it was the force that drove them apart.
In October of 2019, Miley Cyrus began dating Australian singer Cody Simpson who also abstains from drug and alcohol use.
An Inspiration
A few years ago, few would have ever guessed that Miley Cyrus would be an inspiration to others who wish to live a sober lifestyle, but she seems to be setting an excellent example for people who wish to follow her lead.
In recent interviews, she has stated time and time again that she is very happy that she has made this decision and that she feels it contributes to her music and her work in a positive way. She feels more clearheaded and does not wake up groggy or drained. She is ready to take on each and every day and throw herself into creating her art for the world to enjoy.
Although it does not seem that Miley ever suffered from addiction, she still sets an excellent example for others in changing her life. Not too long ago, she was America's biggest party girl, and now, at just 27, she has already come to realize the importance of a clean and sober life.
Miley is an inspiration to her fans and people far and wide. A clean and sober lifestyle can open doors for anyone who attempts it, and there is still time for every single living person to give it a try.
At Clear Sky Recovery, we want to help you get started on the first steps to recovery from your addiction, no matter how many times you have had to start again.   Our iboga detox is innovative and effective, and we invite you to experience it at our facility in Cancun, Mexico.  We look forward to hearing from you; please contact us today with any questions.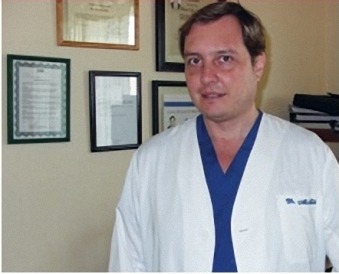 Dr. Sola is one of the world's leading experts in medically-based ibogaine treatment; he has more clinical experience with safe and effective ibogaine administration than any other M.D. in the world today.