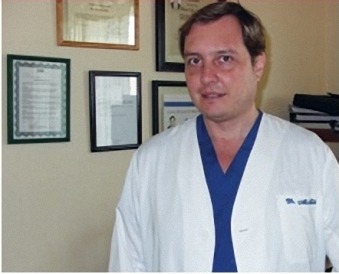 Dr. Alberto Sola is one of the world's leading experts in medically-based ibogaine treatment; he has more clinical experience with safe and effective ibogaine administration than any other M.D. in the world today.
Music therapy, simply defined, is the use of music to improve health or functional outcomes in people suffering from a disorder, disease, or illness of some kind.  It is a special type of therapy in which a music therapist uses a wide variety of the aspects of music – such as its physical, emotional, mental, and social qualities – to help a client improve his or her mental or even physical health.  There has been a great deal of research in this field, and it has been proven to be effective in a number of areas.  Some therapists work with the developmentally disabled, and use music to help enhance communication abilities or motor skills.  Others work with the elderly and use music to help memory, or to encourage creativity through songwriting and performance.  Still other music therapists turn to music to help stroke victims with processing or relaxation skills, or help the blind harness music as a form of self-expression.   Further, music has been shown to reduce anxiety, increase brain stimulation, lower stress, improve heart rate, and improve mental health.   This type of therapy is used all over the world today, and it can be administered in a wide variety of settings including schools, hospitals, cancer centers, psychiatric hospitals, correctional facilities, and drug and alcohol rehabilitation centers. 
More and more often, music therapy is appearing more and more in residential and outpatient drug and alcohol treatment programs because of its wide variety of benefits.  Almost everyone loves music, and has some sort of connection to it.  Because of this, it is useful in any sort of therapeutic setting, and drug and alcohol treatment programs are certainly a part of that.  If you love music, you surely have some sort of connection to it that goes far above and beyond your substance abuse or drug addiction.   It makes sense, then, that you can use music as a guide to help you get to the other side – and can help you to stay clean and sober once you get there, too.
Music Therapy's Beginnings
The idea of using music as a healing influence has been around for literally centuries; it is mentioned in the writings of both Plato and his contemporary, Aristotle, as early as the fourth century BC.  The first mention of specifically using music as therapy came much later though; in 1789, and unsigned article in Columbian Magazine discussed the potential physical benefits of music for various ailments.  Soon after, Dr. Benjamin Rush, a signer of the Declaration of Independence, began to promote the use of music to treat medical diseases, as discussed in the writings of his students, Edwin Atlee and Samuel Mathews at the dawn of the 1800s. 
By the early 1900s, interest in combining music and medicine continued to grow and gain support, and several organizations began to help organize research in this area.  The National Society of Musical Therapeutics was founded in 1903, and the National Association for Music in Hospitals followed in 1926.  The National Foundation of Music Therapy followed in 1941.  Around this time, music began being used formally in a mental and medical health settings post WWI and WWII, when a wide variety of community musicians began to visit hospitals to play for wounded and permanently hospitalized war veterans.  The doctors of these veterans observed notable improvements in their patients after these musicians' visits, and realized that there needed to be an all encompassing organization to train professionals in this field and encourage its use everywhere.   In 1950 the National Association for Music Therapy was founded, and since then, it has become the premier organization for all things related to music therapy, including education, research, clinical training, board certification, and the publication of related journals.  
Types of Music Therapy
There are two branches of music therapy, and patients and therapists may find that they are drawn to one or the other, or to both.  Both can be very effective in any sort of healing, and some participants can make great progress in only a few sessions.  Receptive music therapy involves listening to recorded or live music chosen by the therapist.  This type of music therapy can improve mood, reduce stress, decrease pain, lower anxiety levels, and enhance relaxation.  It can't cure a disease, but through these effects, it can surely help the patient with coping with his or her illness, disorder, or disease.   Active music therapy, on the other hand, involves the patient directly participating in the music making.  He or she might sing, play an instrument, or write a song.  These actions may be conducted privately (or with the therapist), or may lead to performances in front of an audience. In either case, creating music can help a patient stimulate his or her creativity and can also help improve some physical difficulties (such as dexterity or flexibility, for two examples). 
How Music Therapy Helps
Both of these types of music therapy discussed above can be helpful to people in recovery.  The benefits of receptive therapy can help an individual deal with the stress and challenges of getting clean and sober, and active music therapy can help give him or her an outlet for creativity and a new hobby upon which to focus.  These benefits are immeasurable but are certainly an aid to anyone undertaking a recovery journey.  Other benefits include:
Promotion of self-expression
Increase in self-esteem when playing or performing
Improved relaxation
Reduction of stress and anxiety
Brain stimulation
Mood boosts
Enhanced connections with others
Music Therapy and Recovery
Although a certified music therapist must administer clinical music therapy, there are many aspects of this type of treatment that can be used independently at home.  Many drug and alcohol treatment centers are incorporating music therapy – either receptive or active – into their programs, but it's like you will want to continue to participate in it when you are finished and back on your own.  Here is a list of some ways to use music therapeutically in the comfort of your own home, or anywhere, really!
Pick up an instrument.   Maybe you have experience or talent, maybe you don't.  Find an instrument and just start messing around with it, and soon you may have a new hobby.
Take music lessons.  Taking lessons is always a good way to start.  Maybe you will find a hidden talent, but even if you don't, learning a new skill is definitely a good thing.
Join a band.  If you already know how to play, or even if you don't, get together with some friends and jam!
Sing in the shower.  We all sound better in the shower.  Whether you sing a capella or put on some music for accompaniment, simply singing will give you great benefits.
Write a song.  Even if you don't want to share it with anyone, the process of writing a song – both the lyrics and the melody – will get your creative juices flowing.
Listen to quiet music when relaxing.  There's nothing like sitting in a chair with your feet up listening to a favorite song.
Meditate to music.  If you have trouble focusing on your breath when meditating, perhaps try some instrumental music.
Make positive playlists.  It's always fun to put together a collection of your favorite songs, in an order you choose, and listening to it over and over.
The power of music is an amazing thing.  Somehow, deep down, we as humans are all tied together through our connection to music and because of that, it's no surprise that music can be used as therapy.  Embrace and harness this wonderful option for the health of your mind, body, and soul.  Discuss its applications with your therapist or simply administer it to yourself independently.  It certainly won't hurt and it very well may be a great help to you on your recovery journey.  Good luck!
At Clear Sky Recovery, we want to help you to take the first steps on your path to recovery!  We are standing by at our facility in Cancun, Mexico, eagerly awaiting your call.  Our innovative ibogaine detox treatment can be life-changing, and can help you get through withdrawals with few if any painful physical symptoms.  Please call us today to find out more; we can't wait to hear from you!