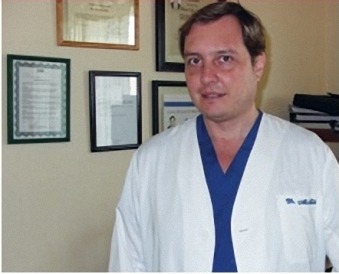 Dr. Alberto Sola is one of the world's leading experts in medically-based ibogaine treatment; he has more clinical experience with safe and effective ibogaine administration than any other M.D. in the world today.
The MusiCares Foundation was established in 1989 by the National Academy of Recording Arts & Sciences, a group best known for their production and presentation of the Grammy Awards every year.   Although MusiCares is not very old, it has changed and improved countless lives since its inception nearly thirty years ago.  The main purpose of this foundation is to give professional musicians a place to turn if they need financial, personal, or medical assistance.  Unfortunately, many musicians do not have savings or health insurance; the nature of this career path is that it often does not include these things, and many people in this field may eventually find themselves in precarious situations that they cannot get out of on their own.  The fact of the matter is, musicians are independent artists and they often do not have access to the same services that are easily available to workers in most other fields, and this can be a major problem when faced with even small obstacles.
The MusiCares Foundation recognizes that the music industry is a huge one – one that grosses upwards of $50 billon per year, but unfortunately, many of the artists – the people who truly keep this industry alive and profitable – are often left by the wayside when they are struggling.  Career musicians often encounter difficulties such as poverty, homelessness, and depression, and may feel that they have nowhere to go for help.  According to research by the Center for Suicide Research, suicide rates of musicians are around three times the national average.  Although everyone dreams of the magical and envious celebrity life of a rock star, there are many musicians who never reach that level of success, and even those who do are often extremely susceptible to these types of problems as well.
Furthermore, and perhaps most obviously, drug and alcohol abuse and addiction is often prevalent in this industry, due to music industry culture, stress, and other factors.  As a result, one branch of the MusiCares Foundation focuses directly on this issue, and is perhaps the most active and effective portion of this large and wide-reaching organization.  Many famous musicians have been a part of the Addiction Recovery arm of MusiCares on both its giving and receiving sides, and continue to be involved in it once they have come out clean and sober on the other side.
MusiCares Grows & Thrives
In 2004, MusiCares acquired the Musicians Assistance Program, which was a similar organization offering similar services to struggling musicians, and absorbed their services and funding in a successful attempt at growth.  Today, the MusiCares Foundation offers emergency financial assistance, outreach and leadership activities, senior housing, and addiction recovery services. After Hurricane Katrina, MusiCares donated more that $4 million in assistance to working musicians in the area.  In 2016, they helped 5,000 members of the music community in a single year, and overall, they have changed the lives for the better for tens of thousands of creative people.
MusiCares & Addiction Recovery
MusiCares' approach to addiction recovery services within the music industry is multi-faceted and effective.  Not surprisingly, support groups are a major part of their plan.  Although their specific brand of support groups are not as widespread as other groups such as Alcoholics Anonymous or Narcotics Anonymous, which can be found in almost any town in America as well as around the world, MusiCares' support group system focuses on the United States' music industry-focused cities, including New York, Los Angeles, Seattle, Nashville, and Austin, with plans to expand further in years to come.  These groups meet weekly, and attendance is free.  New clients are required to attend; alumni are not, but often come anyway to provide support to others.
MusiCares Connection connects sober people in the music industry with others who are working on their recovery.  As anyone in recovery knows, one of the most difficult times to stay sober is when on the road, away from usual support systems and routines. Musicians must, however, often travel for work, and are a part of touring bands that have intense schedules that may not include much time for sleep or self-reflection.  This branch of MusiCares often sends volunteers to the airport, to hotels, or even to music venues to rendezvous with traveling musicians to offer support and to get them to a support group meeting.  Having a supportive individual to meet a musician at these places can be a game changer and can be a huge factor in keeping these individuals clean and sober.   Futher, the MusiCares MAP Fund provides members of the music community access to addiction recovery treatment regardless of their financial situation.
Another effective and popular piece of MusiCares' Addiction Recovery arm is their Safe Harbor Room.  This room is a room for musicians in recovery that is located backstage at awards shows and other major musical events.  The Safe Harbor Room is drug and alcohol free, and is staffed by qualified intervention specialists and chemical dependency counselors to help artists and crew members who may be struggling with addiction.  Introduced in 1997, these Safe Harbor Rooms have appeared at every Grammy Awards ceremony since, as well as at other live music events such as tv shows and benefits, and has given hundreds of participants a place to go to get away from all of the rampant partying that is often associated with these sorts of occasions.
The MusiCares MAP Fund Benefit Concert
Funding for all of MusiCares' programs comes from a variety of sources, including donations from former recipients, other musicians, and the general public, as well as regional fundraisers, but perhaps the most well known and productive large-scale fundraiser is the yearly MusiCares MAP Fund Benefit Concert which began in 2005, and has continued every year since.  This event allows musicians in recovery the opportunity to get together and play music, celebrate their sobriety with others like them, and raise money to help others to get the help that they need.
One of the highlights and most exciting parts of this event is the awarding of the Stevie Ray Vaughn Award.  This award, named for the late guitarist, recognizes musicians in recovery that have helped other addicts get clean and sober as well.  This tradition precedes the concerts, though; the first recipient was Eric Clapton in 1999, and since then a wide variety of musicians have been recognized as well including David Crosby, Bonnie Raitt, Ivan Neville, Steve Tyler, Dave Navarro, James Hetfield, Chris Cornell, Alice Cooper, Anthony Keidis, Pete Townshend, Smokey Robinson, and others.  Ozzy Osbourne actually received the award twice – once in 2005, and again in 2014.
MusiCares is an amazing organization that has done so much good for a group of people who do so much good for the world!  It is truly amazing how many people MusiCares has been able to help in it's short history, and they show no sign of stopping.  If you know a professional musician who needs help with addiction, finances, retirement, or other issues, reach out to this group. They are changing lives every day, and are helping to keep music a viable career for these artists.
At Clear Sky Recovery, we want to help people take their first steps on the recovery path – whether you are a musician or not!  Our facility in Cancun, Mexico, is very special and is staffed with knowledgeable and experienced doctors, nurses, and counselors.  Our ibogaine detox treatment is innovative and natural, and can help you to get to the root of your addiction.  Contact us today for more information. We can't wait to hear from you!