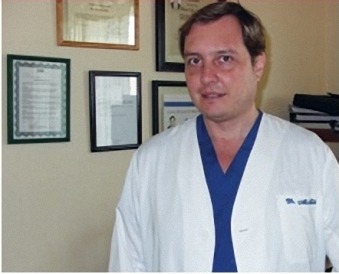 Dr. Alberto Sola is one of the world's leading experts in medically-based ibogaine treatment; he has more clinical experience with safe and effective ibogaine administration than any other M.D. in the world today.
National Recovery Month.
This observance began in 1989 to recognize the achievements of those who have successfully broken free from addiction to drugs and alcohol. Further, it aims to recognize the hard work of people who work in the field of addiction recovery and to educate the public about the recovery process and the fact that people who are in recovery from addiction can and do live fulfilling, healthy, happy, rewarding lives.
Although so many people in the United States and around the world continue to struggle with the direct and indirect effects of Covid-19, it's more important now than ever before that we take time to celebrate recovery this month. This pandemic has caused many challenges for people who struggle with addiction, people who are actively working on their recovery, and people and organizations that work to help those who need support.
By recognizing the achievements of people in recovery and the dedication of the people who work to help people working to change their lives during this month, we are reminded that these individuals and their hard work should be celebrated every day of every year.
National Recovery Month 2020 Theme: Celebrating Connections
Every year, the organizers of National Recovery Month create and announce a theme specific to that year. Last year's theme was Together We Are Stronger and 2018's theme was Invest in Health, Home, Purpose, and Community. These themes offer some additional direction to the observance of this month each year.
This year's theme is Celebrating Connections, and although the choice to make this phrase the year's theme was likely made before Covid-19 was upon us, it is quite suitable for this year in particular.
In the time of Covid-19, isolation and separation from friends, loved ones, and other humans in general have been challenging for all of us, but this physical distance is most difficult for individuals working on their recovery. So many people in recovery from addiction to drugs and alcohol depend on face-to-face, regular, frequent contact with counselors, addiction recovery specialists, sponsors, and friends and family to maintain their course on a clean and sober path.
Due to the pandemic, many people have lost their jobs and, as a result, are facing financial hardship. Some people have become ill from this virus or have lost loved ones because of it. People are lonely, sad, and stressed about this worldwide problem with no end in sight, especially for Americans. So many things are uncertain and in question. All of these things can lead to self-medication, which can quickly evolve into a relapse.
This is frustrating for people who work in the addiction recovery field. These hardworking individuals and organizations so badly wish to provide services to their clients in the ways they always have, but social distancing requirements and concerns about the virus have stifled the ability to do so across the entire field. Virtual connections have replaced in-person treatment options, and although these are effective to some extent, they are simply not quite the same.
People in recovery need support. Now, more than ever, people in recovery and the people who work with them are seeing, first-hand, the true and deep importance of connections, and are celebrating the connections they have made along the way – even from afar.
This year's National Recovery Month theme reminds people in recovery, people who work with people in recovery, and people who love people in recovery that connections are the key to success in this major life change. It's up to everyone to work together to be there for each other but with that collective effort, people can and do recover.
Celebrating Connections is the perfect theme for this year's National Recovery Month. Without connections, we would all be alone, and we would all miss out on so much of the beauty in the world.
National Recovery Month Resources
In the past, National Recovery Month was organized and promoted by the Substance Abuse and Mental Health Services Administration (SAMHSA). However, last year this organization decided to retire from this role; coordination has been passed on to Faces & Voices of Recovery instead.
SAMHSA still participates in this event, however. This month they are offering four weekly webinars on addiction recovery topics. These webinars are accessible through the recoverymonth.gov website and are free to all participants.
The National Council for Behavioral Health is hosting a virtual National Recovery Month luncheon on September 29th. More information about it can be found on their website.
There are many small virtual events happening all over the country. To learn more about them, or to find an event in your local area, check out the new National Recovery Month website created by Faces & Voices of Recovery.
Celebrate National Recovery Month
National Recovery Month is an important celebration. It reminds us of the hard work and dedication required to not only break free of addiction but also to remain clean and sober for the remainder of one's life. Whether you are someone who is in recovery, someone who works with people in recovery, or have a loved one in recovery, September is a time to reflect upon and embrace the beauty of strength in change – this year during the time of Covid-19, and every year, now and forever.
At our ibogaine treatment center, we offer ibogaine detox for individuals who are struggling with addiction.  Our innovative methods are rooted in the African continent, using medicine drawn from the tabernanthe iboga plant.  Ibogaine has proven successful time and time again in interrupting addiction and helping individuals who have experienced it to start anew, on a fresh path moving forward, free of the burden of addiction.  Our intake specialists are standing by to give you more information about our methods, our facility in Cancun, Mexico, and our successes so far.  We look forward to hearing from you, and to helping you begin a new and healthier life.  Give us a call today.