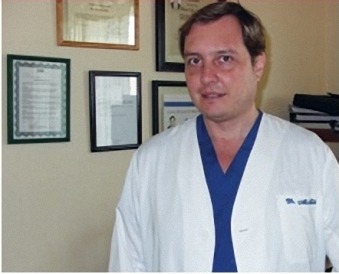 Dr. Alberto Sola is one of the world's leading experts in medically-based ibogaine treatment; he has more clinical experience with safe and effective ibogaine administration than any other M.D. in the world today.
In July, we posted a blog post here about Oklahoma's court case and trial against opioid manufacturers; you can read that article here. That landmark trial began at the end of May of 2019 and ended with some success on Monday, August 26th of this year. This court case was and is extremely important as it is the first of many to come. Oklahoma was the first of forty-four states (so far) planning to take these companies to trial in search of some financial compensation for the opioid crisis that is affecting our country and its citizens in every single state, county, and town nationwide.
Although the final result of this trial did not come close to meeting the hopes and expectations of the Oklahomans leading the charge, it was still successful to some degree in the fact that the state won and Johnson & Johnson, the pharmaceutical company that was the defendant, lost. It's a good start, and a step in the right direction at least, and helped to begin to set a precedent for upcoming and future trials.
Read on to find out more about this trial and what it means for the opioid industry in America moving forward.
The Lawsuit
This particular trial was brought to court by the State of Oklahoma and was filed against Johnson & Johnson.  Johnson & Johnson, a company known primarily for its soap, Band-Aids and other health and personal hygiene products, is just one of numerous companies that produces prescription opioid medications in addition to its other, more well-known products.
The opioid crisis began in the late 1990s and has only built from there ever since.  Today, over 130 people die each and every day in our country due to opioid addiction or overdose. Although opioids are very effective for pain, and have, in fact, helped many people who are suffering, they have also created much more suffering due to the fact they are intensely addictive.  The opioid epidemic has been declared a public health crisis time and time again, and today, accidental opioid overdose is the fifth leading cause of accidental deathin our country.  It has eclipsed death from automobile accidents in recent years.
Because of this, states have been spending a large portion of their budgets on related law enforcement, drug court, addiction treatment, and more, and are seeking to recoup some of this money from the companies that supply and promote the use of these drugs, often in a reckless manner. At the dawn of the opioid crisis, opioids were aggressively marketed to doctors and other health care professionals, and the doctors were told they were safe and had little potential for dependency.
Lawsuits against the pharmaceutical companies assert that this was misleading information and that the companies providing the opioids knew that at the time. Since the problem has only grown since, states and other municipalities believe that the pharmaceutical companies are responsible for cleaning up the mess they made.
Oklahoma's landmark trial was just the first of over 2,000 lawsuits brought against the pharmaceutical companies over their reckless marketing of opioids that has led to this epidemic.
The state asked for $17 billion dollars from Johnson & Johnson.
Unfortunately, the final judgment did not even come close.  Judge Thad Balkman of the Cleveland County District Court awarded $572 million dollars instead.
The Judge's Decision
Judge Balkman was very harsh towards the opioid industry in his ruling. He addressed the fact that Johnson & Johnson had promoted their product with "false, misleading, and dangerous marketing campaigns" that lead to "exponentially increasing rates of addiction, overdose deaths."
From 2000 to 2011, members of Johnson & Johnson staff made over 150,000 visits to Oklahoma doctors encouraging them to prescribe their product heavily and often. They also tailored prescription campaigns to speak specifically to women, teenagers, and veterans.  Between 2015 and 2018, 18 million opioid prescriptions were written in Oklahoma – a state with a population of only 3.9 million people.
His final financial judgment was based on detailed estimates of the money needed to remediate the effects of the opioid epidemic in Oklahoma.  The document stated that the state will need $893 million dollars per year or $17 billion over the next two decades. The judge's final decision took into account the fact that the State of Oklahoma had already won $270 million and $85 million from out-of-court settlements with Perdue Pharma and Teva Pharmaceuticals earlier this year.
Now What?
Although the State of Oklahoma did not leave this trial with enough money to help its citizens for the next twenty years, it did win enough to dig into the opioid epidemic there for the year ahead, and that is progress.  Judge Balkman made it very clear that he believes that Johnson & Johnson was and is at fault for the opioid epidemic in his state, and this is a great step in the right direction for the lawsuits by other states that will follow.
The Oklahoma case against Johnson & Johnson was heard and decided by a judge, but future cases, in some states, will be heard by a jury. The fact that Oklahoma won in this case will be able to be presented to those juries, and along with the emotional appeals of likely witnesses, chances are other states will be even more successful in getting the money they seek from Johnson & Johnson and other opioid-producing pharmaceutical companies.
Certainly, no amount of money will ever bring back those who have died in the opioid crisis, nor will it buy back the suffering experienced by so many who were addicted and who still suffer from addiction, but it is at least somewhat satisfying to know that these multi-billion dollar companies are being forced to take at least some responsibility for the part they played in this still-growing epidemic.
As these trails and lawsuits continue to happen moving forward, we will be covering them here.  Just today, Purdue Pharma reached a tentative agreement in settling thousands of federal opioid lawsuits out of court for $10 to $12 billion dollars.  This will effectively put Perdue Pharma out of business and we will report more on this settlement here as it unfolds.
A federal trial in Ohio is set to begin in two months against several opioid companies (Purdue Pharma was one, and Johnson & Johnson is another).  This will be the country's first federal lawsuit on the topic brought against manufacturers, distributors, and pharmacies.  The suit was brought by two Ohio counties.  Assuming all the defendants do not settle out of court, we will be covering that trial here too.
We Are Winning
Again, no financial compensation will bring back those lost to this crisis, but all hope that forcing these companies to take responsibility will help to provide treatment to those who are currently addicted, and will help to keep others from falling victim to the same fate. It will be interesting to watch these trials unfold and to see more companies taking financial responsibility for their actions over the last two decades.  We can only hope that the winning trend will continue, but it certainly seems that it will.
At Clear Sky Recovery, we want to help you to take the first steps on your recovery from drug or alcohol dependence.  Our ibogaine detox is ancient yet innovative, and has helped countless individuals make a new start.  Our staff is experienced and effective, our facility is beautiful and tropical, and we are standing by to answer your questions.  Please contact us today.