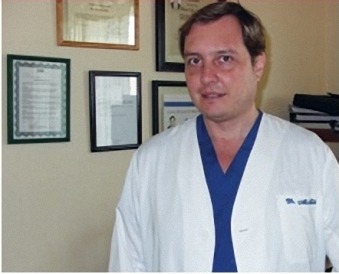 Dr. Alberto Sola is one of the world's leading experts in medically-based ibogaine treatment; he has more clinical experience with safe and effective ibogaine administration than any other M.D. in the world today.
Just a few weeks ago, and after many years of much hard work by activists, Canada officially changed federal regulations, and now, both psilocybin and MDMA are available as treatment options for anyone suffering from a mental illness.
This is an amazing development that will surely help many people. Although Canada is not the first country to allow its citizens access to psilocybin, it's one of the largest countries to do so. It is one of the very first countries to give people access to MDMA legally in any way.
Will other countries follow suit? In recent years, psychedelic therapy is becoming more accepted, more frequently used, and more highly understood. Many people never thought that psilocybin would be decriminalized in any part of the United States anytime soon, but in the past few years, it has become so in Denver, Seattle, Oakland, Santa Cruz, Somerville, Cambridge, and Washington DC, and it's legal in clinical settings statewide in Oregon.
It may be only a matter of time before countries like the United States and other nations follow this trend to help get their citizens the help that they need.
Read on to learn more about why and how this happened, and what this means for the people of Canada.
Psilocybin and MDMA Now Available Thorugh Special Access Program
On Wednesday, January 5, 2022, Health Canada announced that doctors can now request access to psilocybin or MDMA for their patients. Health Canada is Canada's nationwide, universal health care program and provider.
These drugs have both been shown to help people with severe depression and PTSD in research studies.
Previously, Health Canada made a few exceptions to the rule and allowed several patients access to psilocybin on a case by case basis. Only about four dozen individuals were granted this access, and three of them were just last month. Each of these people had to wait over one hundred days to be approved. It seems the Canadian government came around on this topic and decided that access should be much broader, and faster, too.
This change in the laws will streamline the process of getting this type of physician-assisted therapy to the people who need it most. The drugs will only be available to patients who have serious or life-threatening conditions and in cases where other treatments have not worked.
However, the fact the decision is now in the hands of each patient's doctor, rather than the result of a long, drawn-out, governmental approval process, will ensure that help can be provided more rapidly. Health Canada aims to respond to doctors with approval within one day of receipt of their application for each patient.
Federal Producers Named
This week, a list of federally approved producers of psilocybin was released by the government. Five companies have been given the approval to grow psilocybin mushrooms and to develop different delivery methods for their use: Compass Pathways, ATAI Life Sciences, Revive Therapeutics Ltd., Mind Medicine, and Numinus Wellness.
Further, Numinus Wellness also has just recently begun working on a study to determine best practices for using MDMA to treat PTSD in cooperation with MAPS.
Is It Enough?
There's no doubt about it – these moves are exciting and positive. As many scientists and researchers have been saying for decades, there is power in these types of drugs to help people and to not only change but in some cases save their lives.
However, many activists in the field feel that this move is not yet enough. Some believe that people should be granted complete and free access to psilocybin outside of the clinical setting to treat themselves independently and on their own. They feel that because psilocybin is a natural substance, people should have unfettered access to it.
Although this major change in Canadian regulations does not directly open up a path for the legalization of these substances in the near future, this is surely a positive change for now. The world will be watching Canada to see how this works for its citizens, and it's likely that other countries will soon follow the nation's example.
Furthermore, the fact that doctors will be permitted to use these substances to help their patients without obstacles and without legal restraints will surely result in a great many studies that will help the international world of science to more deeply understand their uses and potential applications, which will lead to even more people being helped in the future.
It will be interesting to see what's next; this change was a surprise for many, but the vast majority of Canadians and people in the medical field feel that it will be a good one. It's hard to imagine how much good will be done over the next year, decade, or even century with these substances in therapeutic settings. It'll be exciting to watch it unfold.
Do You Need Help on Your First Steps to Recovery?
At the ibogaine treatment center Clear Sky Recovery, we want to help you to take the first steps on your recovery from addiction.  Our ibogaine detox treatment for Canadian patients is ancient yet innovative and has helped countless individuals make a new start.  Our staff is experienced and effective, our facility is beautiful and tropical, and we are standing by to answer your questions. Please contact us today.
Resources:
https://www.benzinga.com/markets/cannabis/22/01/24913445/breaking-canada-opens-new-legal-pathways-for-access-to-psychedelics-treatment-with-psilocybin-an
https://www.prnewswire.com/news-releases/psilocybin-and-mdma-get-the-green-light-for-medical-use-in-canada-301463583.html