Every year, the National Institute on Drug Abuse conducts a survey of 8th, 10th, and 12th graders nationwide. It's called the Monitoring the Future Survey. This survey has been very helpful in allowing doctors, researchers, law enforcement, mental health providers, and drug abuse services providers to view trends in drug and alcohol consumption and abuse among teens. 
Fortunately, the discoveries of the 2018 survey were hopeful. Although teen vaping is on the rise, and cannabis use remains steady, it appears that all other drug use – including opioid use – is decreasing in this age group. Considering the fact that the United States is currently experiencing an intense opioid epidemic, this is truly wonderful news.
The decrease is notable, too. Other than cannabis, only 6.1% of eighth graders reported that they used illicit drugs over the past year, and only 9.6% of tenth graders said they did.  Only 12.4% of high school seniors said they used drugs – but better yet, that's a 30% decrease over the past five years.
These downward trends also apply to alcohol use and abuse. Over the past five years, overall alcohol consumption among high school students has decreased significantly. In 2013, when the survey began, 8th, 10th, and 12th graders reported that 10.2%, 25.7%, and 39.2% had consumed alcohol in the past year, respectively. Today, those percentages are just 8.2%, 18.6%, and 30.2%.
These numbers and clear decreases are incredible and are things we should all celebrate. However, although more and more high schoolers are choosing not to partake in drug and alcohol use, that doesn't mean all of them are.  Unfortunately, there are still many students of this age using drugs, and some of them are already experiencing substance abuse disorders before they even turn eighteen.
Many parents end up sending their children to residential, inpatient treatment to try to help them break free of their addictions before its too late. Although this doesn't save every teenager with a problem, it does help some. However – when this decision is made – one question immediately comes to mind: what about school?
Fortunately, in some states, recovery high schools exist. Although, for the most part, these are not actual treatment centers themselves, they are schools in which students can continue to work on their recovery – while working on their education and, eventually, high school graduation as well. The environments created by schools of this type are therapeutic, supportive, and entirely anti-substance. All students attending are working towards the same goals, and it is in this space that they can thrive, recover, and go on to be happy, healthy, and productive adults.
According to the Association of Recovery High Schools, recovery high schools are "secondary schools designed specifically for students in recovery from substance use disorder or dependency." Although the association recognizes that all of its member schools are different, they all share goals of educating students in recovery, meeting state requirements for awarding a secondary diploma, and supporting students in working a strong program of recovery.
The staff of these schools includes administrators, teachers, substance abuse counselors, and mental health professionals. Furthermore, they offer support for the families of the enrolled students by helping them learn how to provide support for their children and how to move forward from where they are now.
As of right now, these schools are only operating in a few states. California, Massachusetts, Minnesota, and Texas have the most with between five and eight each. New Jersey and Washington state have two within their borders each, and Colorado, Florida, Indiana, Oklahoma, Pennsylvania, Rhode Island, Tennessee, Wisconsin, and Wyoming each have one.  The first-ever recovery high school was founded forty years ago in Maryland, but the state does not have one currently.
Even though these schools are few and far between and are very small by design for best results, the students who attend them find them to be lifelines and even lifesavers. Although most students and parents who experience recovery high schools rate them higher for support than they do for academics, they still serve both purposes. In the case of teenagers in recovery, the former is more important anyway.
Research suggests that these schools work. One study on these schools and their limited population found that teenagers who had completed drug treatment and then spent at least a month in a recovery school were more likely to be clean and sober and on track for graduation a year later.
Obstacles for Recovery Schools
Unfortunately, despite successes, it does not seem that the concept of recovery high schools will become widespread any time soon.  Many communities are hesitant to accept the fact that there may be a need for one of these schools in their city or town, regardless of evidence to the contrary. Many school districts and municipalities consider drug abuse among teens to be a problem that the families need to deal with rather than a problem to be solved by society as a whole.
Further, recovery high schools are not cheap. Researchers suggest that costs per student can range from $18,000 to $25,000 per year, a number that is much higher than state per-pupil funding.  These schools are small – only a few thousand total attend all thirty-eight that operate presently – so hiring staff for the personalized treatment these students need is often too costly for many school districts to bear.  Roughly 85% of current recovery schools are public or have some source of public funding, while the others are private or are a part of treatment centers.
Recovery high schools are a great idea and surely they have so much to offer teens who are struggling with addiction. Truly, these institutions can save lives through early intervention and can show their enrollees that there is, in fact, a way out, and a way back to freedom. Today, there are new recovery high schools planned for New York, Delaware, and Oregon, and hopefully, there will be more to follow, as there are certainly many more children to be saved.
At our ibogaine treatment center, we offer ibogaine detox for individuals who are struggling with addiction.  Our innovative methods are rooted in the African continent, using medicine drawn from the tabernanthe iboga plant.  Ibogaine has proven successful time and time again in interrupting addiction, and helping individuals who have experienced it to start anew, on a fresh path moving forward, free of the burden of addiction.  Our intake specialists are standing by to give you more information about our methods, our facility in Cancun, Mexico, and our successes so far.  We look forward to hearing from you, and to helping you begin a new and healthier life.  Give us a call today.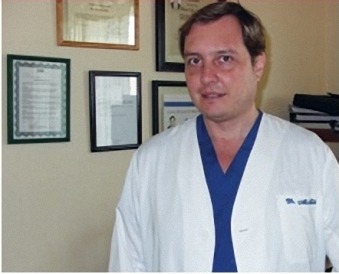 Dr. Sola is one of the world's leading experts in medically-based ibogaine treatment; he has more clinical experience with safe and effective ibogaine administration than any other M.D. in the world today.