In a recent article of ours, we cited the many reasons that going on a retreat is great for your mind, body, and soul.  Taking some time for yourself, away from it all, can be a great support to your ongoing recovery.  In a retreat atmosphere, you can separate yourself from all the stresses and demands of everyday life and get deep and introspective with yourself.  During your time away, you may learn more about yourself than you possibly could have imagined, renewing you once again, and giving you the strength to return to your regular life.  You will feel refreshed and invigorated, and reminded again of why you chose the clean and sober path for the rest of your life.
There are a vast number of wonderful retreat centers around the United States.  Below, a few are outlined with brief overviews.  Try one, and if you fall in love with it, you may end up going back year after year, or even more frequently.  Or, try a different one each year; variety is good for development and renewal, and you may get something different out of each very different location.  Surely, there is something for everyone below – choose one, make a reservation, and get started!   Enjoy!
Addiction Retreat Centers
Esalen Institute – Big Sur, CA – This center was established in 1962 and is located right on the Pacific Ocean, just off of California's famous Highway One.  They offer a variety of workshops, yoga classes, and other activities, but many people visit just for relaxation and to experience the serene atmosphere.  The property also includes hot mineral springs and a beautiful mountain backdrop that is simply breathtaking.
Kripalu Center for Yoga & Health – Stockbridge, MA – The Kripalu Center began as a Pennsylvania ashram lead by Amrit Desai and dedicated to a yoga master named Swami Kripalu.  In 1983, the organization bought a former Jesuit seminary in Massachusetts and has operated on that property ever since.  The facility can accommodate over 650 people and is the largest of its kind in the USA.  However, despite its size and potential population, it is quiet and extremely well run, and offers yoga, meditation, and personal growth programs that cannot be found anywhere else.
Shambhala Mountain Center – Red Feather Lakes, CO – Founded by Vidyadhara Chogyam Tungpa Rinpoche in 1971 with just $100,000 inherited by friend and student Jonathan Eric, this picturesque mountain retreat is set on 600 acres of land and is surrounded by grassy fields, mountains streams, ponds, and forests.  Shambhala Mountain Center's main focus is Shambhala meditation training, but their programs also include yoga instruction, leadership training, children's programs, and various other workshops.  It's 108' stupa is beautiful and a great spiritual focus and is open to visitors daily.
The Himalayan Institute of Yoga Science and Philosophy – Honesdale, PA – This location of the Himalayan Institute is the organization's main campus and is where the majority of their residential retreat programs take place, but they also have branch sites in Cameroon, India, Great Britain, Malaysia, and Mexico.  The organization was founded in 1971 by Swami Rama, and in addition to this retreat center, it currently oversees a number of humanitarian projects around the world.  The Honesdale, PA location is in the center of Pennsylvania's Pocono Mountains, and offers both long-form and weekend health and wellness retreats, including Panchakarma, which is an program of Ayurvedic medicine that consist of five procedures to help detoxify one's body and mind.
The Omega Institute for Holistic Studies – Rhinebeck, NY – This retreat center, located just two hours north of New York City, is situated on 190 acres in the Catskill Mountains.  Founded in 1977, the Omega Institute has grown in offerings and popularity greatly in recent year.  However, despite the fact that this residential retreat facility receives over 25,000 visitors per year, it is serene and effective at helping people get back to themselves in a relaxed and inspiring environment.  Programs offered are divided into six categories here: body, mind, and spirit; health and healing; creative expression; relationships and family; leadership and work; and sustainable living.  There is truly something for everyone at Omega.
New Life Hiking Spa – Killington, VT – Perhaps being out in the woods is the best type of retreat for you.  If so, you may want to check out this one, deep in the Green Mountains of Vermont.   New Life has been in business for forty years now and is highly recognized among destination spa programs in the USA.  They offer multiple-night weight loss retreats, yoga and hiking programs, and excellent fresh and locally sourced meals.   Although the active schedule at New Life will keep you busy all day, this is a great retreat for people who want to meet other likeminded, healthy people, and spend time in the great outdoors with them.
The Art of Living Retreat Center – Boone, NC – This award-winning retreat center is located in the Blue Ridge Mountains and offers yoga, meditation, Ayurveda, and a wide variety of other programs.  Their large meditation center can hold up to 3,700 people, helping you to feel one with others while working deeply on yourself.  Seventeen residential buildings present a wide variety of accommodations, and opportunities to walk in nature, stroll the labyrinth, create pottery and other art, and indulge in the spa await visitors during their stay.
Ghost Ranch Education & Retreat Center – Abiquiu, NM – Ghost Ranch, which covers 21,000 acres of property in the New Mexico desert, is owned and operated by the Presbyterian Church but is open to the general public.  Surrounded by cliff walls, red rocks, and mesas, the setting for this retreat center is far different from any of the others above.  Ghost Ranch offers day programs as well as overnight and longer-term programs, and includes programs in art, music, the performing arts, mind, body, and spirit, social justice, religion, spirituality, theology, science, and the life and works of Georgia O'Keeffe.  Ghost Ranch truly has something for all tastes and is a great place to get away from it all and delve deep into things that are important to you.
Each of these retreat centers have similarities, but they are also all quite different from one another.  Stepping into any of them will certainly be a help to you on your life's journey.   Check out one, or visit them all!  See what a retreat can do for you.
At Clear Sky Recovery, we want to help you to take the first steps on your recovery journey.  Our innovative and natural ibogaine detox treatment can help you to go deep inside yourself to discover and work through the roots of your addiction.  Many of our clients report no withdrawal symptoms or cravings after the experience.  Our facility is located in beautiful Cancun, Mexico, and your time with us will be spent relaxing and recovering on the beach.  Please give us a call today so we can help you determine whether or not ibogaine is the right path for you.  We look forward to hearing from you!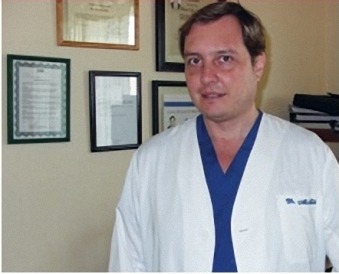 Dr. Sola is one of the world's leading experts in medically-based ibogaine treatment; he has more clinical experience with safe and effective ibogaine administration than any other M.D. in the world today.