Robert Downey, Jr. is an actor who is known by all, which is not surprising because, over the course of his career, he has done it all.
His listing on Internet Movie Database indicates that he has been an actor in ninety different productions since 1970, and he currently has three more in the works. He was a cast member on Saturday Night Live in the 80s and appeared as a regular on a season of the comedy-drama series Ally McBeal in the early 2000s. He has performed in a wide variety of roles and has never been typecast.
Downey has won over forty awards for his acting and he was twice nominated for an Oscar, and he is the sixth highest-grossing actor of all time. Most recently, he is most well-known for starring as Iron Man in the Marvel Comics film series.
However, despite his abundant success, Robert Downey, Jr.'s life has been far from perfect. After experiencing a great deal of fame in his twenties, he strayed down a dangerous path in the late 1990s. He quickly became famous for his substance abuse and arrests, and due to his erratic behavior and pattern of unreliability, he soon became unemployable in the industry.
Read on to learn more about Robert Downey, Jr.'s challenges during his thirties and how he came to the realization that he needed help, how he got clean and sober, and how he subsequently returned to his now even more illustrious career.
Early Life
Robert Downey, Jr. was destined for stardom. His father, Robert Downey, Sr. was already a celebrated actor and director by the time Downey, Jr. was born in 1965. His first acting role was in 1970 in a production of his father's. Later, after high school, he appeared in 1985's Weird Science and starred in 1987's Less Than Zero and he began to build a reputation of his own as a member of the Brat Pack.
In 1992, at the age of 27, he was nominated for an Oscar for the first time for his portrayal of Charlie Chaplin in the eponymous biopic about the silent film star. As the nineties rolled on, he appeared in a number of popular films and became even more of a household name.
Obstacles Abound
Starting in 1996, Downey, Jr. experienced very public drug addiction and his name was in the news time and time again for arrests and other antics. He was first arrested in 1996 in Los Angeles after being pulled over for speeding; he had heroin, cocaine, and a .357 Magnum handgun in the car.
A month later he made headlines again for trespassing on a neighbors property in Malibu where they found him sleeping in one of their beds. As a result of that indecent, he was sentenced to three years probation, but a year later, he missed a drug test and ended up spending six months in jail.
After his release, he missed another drug test in 1999, at which point he was sentenced to three years in a substance abuse-focused prison; he ended up spending a year there. He was soon cast in Ally McBeal, a role for which he was nominated for and won several awards. In later interviews, he looked back at that time period as his lowest in terms of addiction.
In 2000 he was arrested again, this time with cocaine and Valium. If convicted, he was facing a long prison sentence, but he continued to act; while awaiting his trial, he was arrested again in 2001 for public intoxication. After his final arrest, he was fired from Ally McBeal and was written out of the series.
When his 2000 case went to court, he pled no contest, and instead of jail time he received three years of probation and was ordered again to go to rehab.
At this point in time, Robert Downey, Jr. was basically unemployable. No one in television or film wanted to take a risk on casting an actor – even a very talented one – in a role when he might get arrested, might go to jail, or might end up in rehab during their production. He was uninsurable, and therefore, he could not work in the industry.  It seemed his career was over.
A Realization and a Comeback
After his final arrest in April of 2001, Robert Downey, Jr. realized he couldn't go on in this manner for much longer. He had created a terrible reputation for himself and was no longer a respected actor in the field that had previously embraced him.  He knew it was time to seek help.
Although he had been to rehab many times before, this time it stuck. He decided to make a change and he did it. In an interview with Oprah Winfrey in 2004, he said of his recovery journey, "It's not that difficult to overcome these seemingly ghastly problems… what's hard is to decide to do it."
In this quote, Downey makes recovery sound easy, but everyone – including him, surely – knows that it is not. However, anyone who has been successful in recovery can honestly say that their true walk on the recovery path began when they made the very personal decision that it was time for a dedicated and lasting change. This turning point is an important moment in the lives of so many.
After his decision to get sober, his career continued on an upward trajectory from there. He appeared in his first post-addiction movie The Singing Detective in 2003 because Mel Gibson paid his insurance bond. He was successful in this film and stayed out of trouble and as a result, more roles soon followed. However, even today, his contracts often stipulate that he will be paid 60% upfront and 40% after his work is complete to ensure that he will complete his obligations.
Robert Downey, Jr.'s comeback became very official in 2008. In that year, he starred in two very successful films: Iron Man and Tropic Thunder. He received his second Oscar nomination for his role in Tropic Thunder and his role as Iron Man has led to his re-appearance in nine Marvel universe films so far.  He has also starred as Sherlock Holmes in Guy Ritche's films about the famous detective and has appeared in a wide variety of other films over the past two decades.
Robert Downey, Jr.: An Inspiration
Today, Robert Downey, Jr. has been on the recovery path for almost two decades and maintains that he has been completely drug-free since July 2003. He married his wife Susan in 2005 and credits her with helping him stay on the sober path. He also participates in therapy, twelve-step programs, meditation, yoga, and martial arts to help him remain focused on the recovery path. In 2015, he was even pardoned for his past drug convictions by the then-governor of California Jerry Brown.
This actor has been center stage in American media for thirty-five years and it doesn't look like he will stop appearing in films any time soon. He is an inspiration to all who struggle with addiction and his story shows that even people who are at rock bottom can turn their lives around and can go on to live the life of which they've always dreamed.
Clear Sky Recovery would love to help you to take the first steps on your journey to recovery from addiction at our facility in Cancun, Mexico.  Our staff is experienced and professional, and our ibogaine treatment is innovative and effective.  Please call us today to find out more about our facility and treatment options.  We look forward to hearing from you.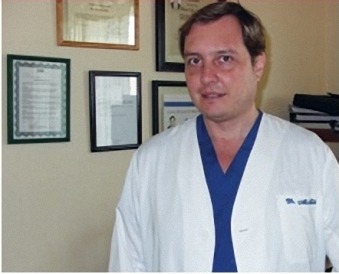 Dr. Sola is one of the world's leading experts in medically-based ibogaine treatment; he has more clinical experience with safe and effective ibogaine administration than any other M.D. in the world today.