You may be familiar with British actor and comedian Russell Brand from his stand-up comedy performances or appearances in movies like Forgetting Sarah Marshall, Get Him to the Greek, the remake of Arthur, and more. He is known for being wild and crazy and often portrays characters that seem to reflect parts of his own true personality. What many people do not know, however, is that Brand has been clean and sober since December 13, 2002, after many years of drug and alcohol abuse.  Today, he is a major advocate for recovery and, over the past sixteen years, he has helps many others break free from the grip of drugs and alcohol addiction as well.
Read on to learn about this actor and his journey and to see how he went from rock bottom to role model for so many.
Humble Beginnings & Early Stuggles
Russell Brand was born in 1975 in Essex, England. His parents split up when he was only six months old and he was raised by his mother.  When he was only eight,  his mother was diagnosed with uterine and breast cancer and he moved in with relatives while she was being treated. She recovered, but Brand was forever changed. He had issues with his self-image and was a rare male suffering from bulimia nervosa by age fourteen. He did not get along with his mother's partner, and left home at age sixteen to strike out on his own.
Too young to be out in the world without guidance, Brand soon started using drugs, including amphetamines, LSD, and ecstasy. Despite this, however, he managed to get accepted and enroll independently in Grays School Media Arts College in 1991.  He transferred from there into the prestigious London performing arts school, Italia Conti Academy, on a full scholarship, although he was soon expelled due to drug use and poor attendance.
Rising Star
Russell Brand had some early experience with acting and even appeared in several episodes of The Bill, a British cop drama, and he British children's series Mud in 1994.  Eventually, Brand realized he wanted to be a comedian and started performing stand-up in clubs. He competed in England's annual, long-running comedy competition, the Hackney Empire New Act of the Year in 2000 and placed fourth. This gained him much attention and he was asked to work with other comedians.
Quickly, his comedy connections gained him skills and attention and he managed to land a position in MTV UK as an on-air presenter later that year. He toured nightclubs in Britian and Ibiza and reported from there; he also soon hosted the tea time request show Select.
During this period, Brand continued to heavily use drugs and alcohol and he made some very bad choices. He was fired from MTV UK the day after 9/11 for coming to work dressed as Osama bin Laden and also for bringing his drug dealer with him to work.
Recovery
Brand kept going after his dismissal and continued moving forward. Next, he hosted his own show, RE:Brand which aimed to look at cultural taboos in 2002.  His career was on a good path, but his health was not. By this time, Brand was a full-blown heroin addict, and everyone was noticing.  He was often in the news and was arrested twelve times for drug related offenses.
Eventually, it was his agent, John Noel, who helped to get him into treatment after he found Brand doing heroin in the bathroom during a Christmas party.  He ended up going to a rehabilitation center called Focus 12 in Suffolk, England. After his successful release, Brand remained involved with the center and made many donations; he also served as a sponsor for other clients there. Unfortunately, last year, Focus 12 was forced to close due to lack of funding, after helping many people – both celebrities and regular folks – break free from their addictions over its twenty-one years in operation.
Moving Forward
Brand has been successful on his recovery path since 2002, and his career has continued to blossom and grow since then. He has appeared in a number of movies since then, he hosted several seasons of UK Big Brother, he became involved and outspoken about politics, and he released several written several books and memoirs. He was the host of host of his own late-night talk show, he was a radio co-host, he began a production company, he hosted his own podcast, and he even was briefly married to singer Katy Perry for a time.
Clearly, nothing can slow Russell Brand down, but it's rather unlikely that he would have experienced all of this immense success if he hadn't entered the recovery program at Focus 12 when he did. His life and drug use was in a downward spiral and it would have continued in that direction until a probable tragic end.
Today he is married with one daughter and continues to act, write, speak, and participate heavily in all aspects of his multi-faceted career. Last year, he was the keynote speaker at Wellspring, a three-day wellness festival in Palm Springs, California that is dedicated to yoga, meditation, and holistic medicine.  In part, Brand credits his recovery to his practice of Transcendental Meditation, and today he is very focused on his mental, emotional, physical, and spiritual health.
Inspiration
It is truly amazing how far Russell Brand has come from his early days of drug and alcohol addiction. The fact that he overcame this immense obstacle and moved forward in such a successful life and career is an inspiration to all. Whether you are someone who is struggling with addiction yourself or if you know someone who is, Russell Brand is a great example of someone who realized he had a problem, dealt with it, and moved forward to an even better life.  His 2017 book, Recovery: Freedom from our Addictions is a great read for anyone interested in learning more about his recovery journey.
Clear Sky Recovery would love to help you to take the first steps on your journey to recovery from addiction at our facility in Cancun, Mexico.  Our staff is experienced and professional, and our ibogaine retreat is innovative and effective.  Please call us today to find out more about our facility and treatment options.  We look forward to hearing from you.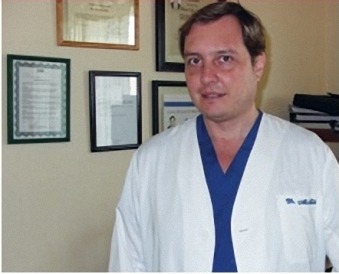 Dr. Sola is one of the world's leading experts in medically-based ibogaine treatment; he has more clinical experience with safe and effective ibogaine administration than any other M.D. in the world today.