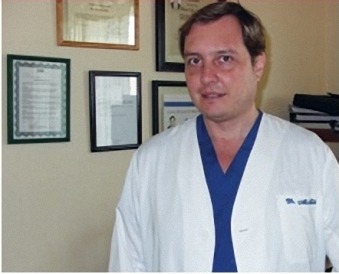 Dr. Alberto Sola is one of the world's leading experts in medically-based ibogaine treatment; he has more clinical experience with safe and effective ibogaine administration than any other M.D. in the world today.
According to the National Institute on Drug Abuse, drug use in the United States has been increasing. In a 2013 study by this government organization, an estimated 24.6 million Americans aged 12 or old had used an illicit drug in the previous month. That's 9.4% of our country's population and is an increase from 8.3% in 2002. Surely, this increase mostly reflects a rise in marijuana use; the group even notes that the use of other drugs and alcohol use has actually stayed the same or declined during this period, which is positive and offers hope for the future.
However, there is one group of drugs that is threatening the lives and happiness of so many in the United States and around the world. Opioid addiction is widespread and on a continuous rise and does not seem to show any signs of slowing down.  Around 21-29% of patients that are prescribed opioids for chronic pain misuse them, and between 8-12% develop an opioid use disorder. Further, 4-6% of the people who misuse prescription opioids transition to heroin, and about 80% of the people who use heroin started by misusing prescription opioids.
Today, approximately two million people in our country have a substance abuse disorder that is somehow related to prescription opioid pain medication.
Many of them are parents, and many of them live with their children. Their children experience the repercussions of their parents' addiction every day.
In fact, one in eight children – about 5.7 million kids – under the age of 11 live with a parent who has some type of substance abuse disorder.
That's a lot of kids affected by the opioid epidemic or by a parent addicted to another substance such as other pain killers, muscle relaxers, cocaine, alcohol, or others.
Enter Sesame Street
Sesame Street, the PBS children's show that features letters, numbers, laughs, and puppets, has been broadcasting since the 1969-1970 television season. The show is currently in its 49th season, and nearly 4,500 episodes have been recorded. Sesame Street has been a part of the childhood of the vast majority of Americans living today, and it is a ubiquitous part of childhood for children everywhere in our country.
This show has won countless awards and has become an American institution. It has had its ups and downs but for the most part it has remained popular throughout its entire run. Due to its reach and respectability, Sesame Street is able to do things that other shows cannot. Over the years, Sesame Street has taken on some tough topics including diversity, death, conflict, military deployment, incarcerated family members, the September 11th attacks, and Hurricane Katrina.
Recently, Sesame Street has taken steps to address yet another difficult topic – addiction and recovery. Although there has been some pushback from some groups against this idea, the creators of the show feel that this is an important issue to cover at a level small children can understand. More and more children experience first-hand the challenges of living with someone addicted to drugs or alcohol, and many may believe that these challenges are their fault. Through addressing the issue of addiction, rehabilitation, and recovery with children through characters and scenarios tailor-made to them, they can help even the youngest among us to understand a little better exactly what is going on with their mom, dad, or both of their parents.
Meet Karli
As always, Sesame Street felt it would be most effective to address this topic through the eyes of some of their puppets as they interact with adults on the show. A new character was introduced for this issue specifically. Her name is Karli, she is green, and she is a friend of Elmo's. It is clear that she is modeled to reflect the feelings and thought processes of a young child, and she asks questions and explains things in the same way that a young child likely would.
Karli's storyline includes several installments during which the character explains that her mom is "having a hard time"and "had to go away and get help."  Some scenes also go on to discuss the fact that now that her mom has returned, she needs to go to a support group every day to talk to others with the same problem about her struggles and to keep her strong, and that Karli attends a special support group for kids, too.
Time and time again the characters work to impart the message that it is not the child's fault that the parent is struggling, and that the parents still love the children very much in the midst of all of this. This serves to tell children that they are not alone and that there are people who can help both them and their parents through this difficult time.
Karli also meets a 10-year old, human girl named Salia who shares what it has been like for her family while her parents went to treatment – in real life. She and her sisters had to live with her grandparents during the sixty-day program, but when her parents returned from treatment, everything is much better for all. Salia also talked about how meditation and journaling have helped her to cope with the situation, and how she now helps other children work their way through struggles with these tools as well.
Further Resources Available
Sesame Street partnered with Hazelden Betty Ford Children's Program to create Karli, her storyline, and the additional materials they offer on their website. Both groups were careful to include information that is age and developmental appropriate using things the children already know. In one of the videos, the word addiction is never mentioned; in another, Elmo asks his father to explain what addiction is.
The goal of both groups was not simply to define addiction for small children, but rather to teach kids that they can talk to people about their feelings and that there are people they can go to and steps they can take to make themselves feel better. The intention is that Karli, her storyline, and the extension materials will help to begin a conversation between parents and their children. Sesame Street's journey into this topic is certainly not supposed to be a be-all-end-all on the topic for anyone.
The articles, activities, and videos on the Sesame Street website on this topic will surely be excellent resources for parents, teachers, and counselors who have a child affected by addiction in their care.
Addiction Education is Important for All Ages
Although it would be wonderful if we could shelter all small children from the realities of addiction, it's simply not possible to do so entirely. Clearly, it is better to address these things with our little ones rather than leave them thinking they have done something to cause problems in the home. Through the use of Sesame Street's new characters and resources, it's now much easier to talk about this difficult topic with children.  Thank goodness, once again, for Sesame Street.
At our ibogaine treatment center, we want to help you to take the first steps on your recovery journey.  Our ibogaine therapy is ancient yet innovative, and has helped countless individuals make a new start.  Our staff is experienced and effective, our facility is beautiful and tropical, and we are standing by to answer your questions.  Please contact us today.