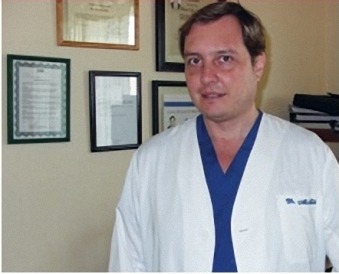 Dr. Alberto Sola is one of the world's leading experts in medically-based ibogaine treatment; he has more clinical experience with safe and effective ibogaine administration than any other M.D. in the world today.
Duke Rumley and his college-aged daughter, Jordan, have a wonderful and unique relationship. This pair joined forces to start a group that supports people working on their sobriety at concerts, sporting events, and other gatherings in Colorado. It's rare to see a father and daughter working together so closely during a time where the younger member of the pair would normally be spending all her time studying or hanging out with friends, but what they have created is important to both of them, and is helping people everywhere, too.
How It All Began
Back in 1990, long before Jordan was born, Duke spent much of his time attending concerts. He loved seeing all different kinds of bands but one of his favorites was The Grateful Dead. As in rock and roll in general, drug use was rampant at the many concerts he attended in a variety of genres, and drug culture was pervasive in the scenes in which he ran. In time, Duke took things a little too far and soon realized he was developing a drug and alcohol problem.
Duke knew he didn't want to travel down this path, so he decided to get sober. Although many of his friends continued partying at that time and still do, Duke was able to stay strong and to abstain from participating in drug and alcohol consumption. His love for music stayed strong, though, and he continued attending concerts whenever he could.
When Duke attended his sixteenth Grateful Dead concert, it was his first time attending clean and sober. He discovered that there were other Grateful Dead fans just like him and that they had put together a fan-based organization called The Wharf Rats. They had named themselves after Wharf Rat, a Grateful Dead song about an alcoholic, and aimed to give fans a safe space to enjoy the band's concerts, free of drugs and alcohol. The Wharf Rats still exist today and the group is present at Grateful Dead side projects throughout the country; they offer support to sober fans wherever and whatever way needed.
Duke was impressed by this group and quickly became a part of it. He loved what they were doing and felt that they "helped make sobriety cool." They made all his future Grateful Dead shows better, and he really understood the fact that there was a definite need and place for groups like The Wharf Rats in the concert-going community.
An Idea Emerges
Thirty years later, in 2018, Duke was still clean and sober and was still loving concerts, but there was something he loved even more than all of that – his twenty-year-old daughter, Jordan. Jordan was in college at Colorado State University and Duke, remembering what it was like to be that age, was constantly worried about her getting wrapped up in drug and alcohol use or even abuse. Knowing that the risks today are even higher than they were then, with club drugs and substances like fentanyl in the mix, he was afraid something terrible might happen to her along the way.
One night Jordan was attending a concert at Red Rocks Amphitheater near her home and her friends decided to take ecstasy. She wasn't interested and was worried about how she would get home that night. She called her dad and told him about it and said she wanted to take an Uber instead of going with them. He of course agreed.
After that event and being in that situation, Jordan began to think hard about the current drug and alcohol culture in our country. She never had a drug problem herself, but growing up with Duke, she was always aware of their potential. A combination of her experience at Red Rocks and growing up with a sober father led her to come up with an idea.  She told her father about her idea and soon, Sober AF Entertainment was born.
Sober AF Entertainment
Sober AF Entertainment began in 2019 and is spearheaded and led by Duke and Jordan. This non-profit organization exists for one main purpose: to provide sober spaces at music festivals, concerts, and sporting events, to give young people a place to go to have fun without the pressure of consumption that so frequently is present at these events.
The Grateful Dead has The Wharf Rats and Coachella has Soberchella; some bands and events already offer sober spaces for attendees. However, only a few events offer these things independently at this point in time, and Sober AF Entertainment exists to pick up the slack everywhere else.
As of December 2019, the organization had hosted fifty-two sober events. Some of their most popular events included sober tailgate parties for various professional and college sporting events in the Denver, Colorado area. These events include food, non-alcoholic beverages, socializing, and sometimes, discounted tickets for the game.
At concerts and festivals, they set up a table where sober or sober-curious people can meet and hang out and get support. Their goals include offering safe spaces for people to enjoy events, collaborating with events and other local sober groups, and providing information about sober activities and, if needed, recovery centers and support groups.
Sober AF Entertainment is just beginning but this father and daughter pair have already done so many great things for the sober and recovery community. They realize they can't be everywhere at once, so they also offer support to others who wish to host a Sober AF Entertainment event at an event near them as well.
This organization started so simply with an idea based on a need and it is clear that Sober AF Entertainment will go a long way. If you attend sporting or music events in the Denver metropolitan area you are sure to encounter them somewhere along the way, and they will surely continue to expand and grow moving forward. Congratulations to Jordan and Duke on a great idea and on executing it so well. Sober AF Entertainment will change lives and will give many thousands of people a way to enjoy events in a sober environment, and it will also encourage others to consider enjoying events that typically inspire drug and alcohol consumption in a whole new way
Clear Sky Recovery would love to help you to take the first steps on your journey to recovery from addiction at our facility in Cancun, Mexico.  Our staff is experienced and professional, and our iboga therapy is innovative and effective.  Please call us today to find out more about our facility and treatment options.  We look forward to hearing from you.