College is synonymous with drug and alcohol use and abuse.
In every movie and television show featuring college-aged characters, there is almost always some sort of drinking alcohol or doing drugs involved. Many people who attended college have memories that include these activities as well.
College kids go to bars. College kids go to parties. College kids have a wild time during their four years of school, and it's no surprise – for many, it's their first time away from their parents. This freedom leads to crazy times and bad decisions for some. Others make it through without much difficulty and still, somehow, manage to land a 4.0.
However, this party atmosphere isn't for everyone. Many college students today wish to spend their time focusing on their studies, not on parties and bar hopping.
Other students, even at the young age of eighteen, have already put their partying days in their proverbial rear-view mirror. Today, there are more young people in recovery from addiction than ever before.
What options are available to these clean and sober students? As one might imagine, the temptations during this still-formative period of life are common and vast.
If a college student wants to live on campus, but still feel supported in his or her sober lifestyle, can he or she do so?
Fortunately, the answer to this question is yes. More and more colleges and universities across the United States are recognizing the needs of their sober students. As a result, they are offering sober housing on campus, and programs that can offer added support as well.
Read on to learn more about this trend and the ways it is helping college students to stay on a clean and sober path on campus.
What Is a Campus Sober Living Facility?
A campus sober living facility is not a rehabilitation program. Rather, it's a supportive, drug-and-alcohol-free dormitory option for students who wish to live a sober lifestyle. Some of the students who choose to live in this type of housing are in recovery from addiction; others just wish to avoid the drug and alcohol party lifestyle that goes hand in hand with college life in many places.
This type of controlled environment is a great support to both types of students. Many campus sober living facilities plan sober events for their residents including outings, parties, and guest speakers. Some offer workshops on sober living and weekly or even daily support group meetings. Others even match residents with individual sober living mentors to help them along the way.
Most importantly, this type of housing for students helps to foster a sense of community over a shared goal. Students who find themselves tempted to use have neighbors to turn to for support and help. Together, they can stay clean and sober and can focus on the college lifestyle they've chosen for themselves, instead of one they've simply been thrown into.
What Colleges Offer Sober Living Opportunities?
Although the concept of sober living facilities on college campuses is relatively new, there are already dozens of schools that offer them. Many are larger, state-run universities, but there are smaller, private schools that provide sober living dormitories as well.
Every program is different – just like all colleges are different from one another. If entrance into a sober living program on a college campus is something that interests you, you'll need to contact each school individually to see if it's the right choice for you. Some of the programs offered by the schools below are open to students in recovery only, while others are available to anyone who wishes to avoid drug and alcohol use on campus.
This is not a complete list, below – but it will help you to get started.
Auburn University – Auburn, AL
Augsburg University – Minneapolis, MN
Baylor University – Waco, TX
Carnagie Mellon University – Pittsburgh, PA
Case Western Reserve University – Cleveland, OH
Emory University – Atlanta, GA
Fairfield University – Fairfield, CT
George Washington University – Washington, DC
Georgia Southern University – Statesboro, WA
Gonzaga University – Spokane, WA
Illinois State University – Normal, IL
Kennesaw State University – Kennesaw, GA
Michigan State University – East Lansing, MI
Mississippi State University – Starkville, MS
Monmouth University – West Long Branch, NJ
North Carolina A&T State University – Greensboro, NC
Northern State University – Aberdeen, ND
Ohio University – Athens, OH
Oregon State University – Corvallis, OR
Penn State University – State College, PA
St. Cloud State University – St. Cloud, MN
Texas Tech University – Lubbock, TX
The College of New Jersey – Ewing, NJ
The Ohio State University – Columbus, OH
The University of Georgia – Athens, GA
The University of Texas at Austin – Austin, TX
The University of Texas at Dallas – Dallas, TX
University of Alabama – Tuscaloosa, AL
University of California at Riverside – Riverside, CA
University of California at Santa Barbara – Santa Barbara, CA
University of Central Florida – Orlando, FL
University of Colorado at Boulder – Boulder, CO
University of Delaware – Newark, DE
University of Florida – Gainesville, FL
University of Houston – Houston, TX
University of Kentucky – Lexington, KY
University of Michigan – Ann Arbor, MI
University of Mississippi – Oxford, MS
University of Nebraska at Omaha – Omaha, NE
University of Nevada – Reno, NV
University of North Carolina at Asheville – Asheville, NC
University of North Carolina at Chapel Hill – Chapel Hill, NC
University of North Carolina at Charlotte – Charlotte, NC
University of North Carolina at Wilmington – Wilmington, NC
University of North Texas – Denton, TX
University of Oregon – Eugene, OR
University of Vermont – Burlington, VT
University of Wisconsin-Madison – Madison, WI
Vanderbilt University – Nashville, TN
Virginia Commonwealth University – Richmond, VA
Washington and Lee University – Lexington City, VA
West Virginia University – Morgantown, WV
Try Sober Living on Campus
As you can see, there is a vast number of colleges and universities that offer sober living opportunities for their students, and this is only the beginning. It's likely that more colleges and universities will offer this as a housing option each year into the future, giving more students the chance to experience their post-high school learning adventure in a clean and sober way.
It's wonderful to see so many schools making an effort to support their students who are in recovery or who just wish to live a sober lifestyle. If you know of more schools to add to this list, please contact us and let us know.
At Clear Sky Recovery, we are here to help you get started on your own path to recovery.  If you or a loved one is suffering from a substance abuse disorder paired with a mental illness, we can help him or her to take the first steps along a much healthier path. Our ibogaine detox treatment is innovative and effective, and our staff is standing by to answer any questions you may have about our staff, our facility, or the process.  Please give us a call today!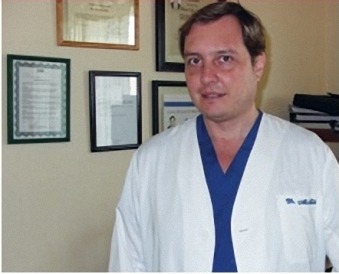 Dr. Sola is one of the world's leading experts in medically-based ibogaine treatment; he has more clinical experience with safe and effective ibogaine administration than any other M.D. in the world today.