If you're still getting used to recovery or just find summer a tough season to get through, don't worry. We've got a whole list of great activities to help you breeze through the sunny days without the typical partying out of control. These sober summer activities for recovering addicts are certain to keep you happy and busy without dragging you down like drugs and alcohol do.
Enjoy more self-esteem, happier memories, and a healthier summer with these great activities.
Volunteer
If you've ever worked as a volunteer, you already know that it makes you feel great about yourself. If you haven't ever tried it, now's the time. Even researchers think volunteering is good for your mind and body.
One of the toughest aspects of being in recovery is rediscovering a sense of purpose. Volunteering is critically important to people in need all around the world, but it's just as momentous to the people who volunteer, because it gives meaning to our lives. A lack of meaning in life and a lost sense of purpose are elements that often lead to addiction.
Summer is the perfect time to start working for a cause you care about. The days are longer, and now that you're sober you've got more productive time to spare. You can find volunteer opportunities on a site like https://www.volunteermatch.org/.
Hit the farmer's market
Most towns have some kind of local farmer's market, and visiting these gems is a great way to wile away a beautiful summer. You'll be outside, enjoying beautiful weather and moving around, which is great for your health and your mood. You'll also be accessing nutritious, delicious, naturally-grown food—and you already know how important it is to maintain your nutrition to support recovery.
Sober vacations and cruises
If you've been saving up and dreaming of a vacation but you're afraid you'll "get into trouble" if you're traveling, there are sober options out there that can help you safeguard your recovery. You can take a Sober Celebrations sober cruise in any one of dozens of destinations worldwide, and even hit 12-step meeting onboard the ship. You can also use a service like Sober Vacations International to find an incredible getaway that won't threaten your recovery. You'll even meet lots of new friends on any kind of trip like this, so next year you'll have a ready-made group of travel buddies!
Kid stuff
Let's face it: it's not only kids who find things like go-carting, putt-putt golf, and paintball fun. These are awesome sober activities, because they're not only lots of fun, they're also often in sober locations by default (since lots of kids usually patronize these businesses). You're already tall enough, no one can stop you from drinking as many slushies as you feel like, and you can stay as long as you want! So go for it, and enjoy some "kid stuff" this summer.
Gardening
Even if you're worried you might not have a green thumb, planting a garden is the perfect summertime activity. It's a way to get outside even if you're less fit, and it allows you to see the benefits of your labor as things get growing. You can grow your favorite herbs or veggies, or plant flowers to draw butterflies into your yard. You'll take justifiable pride in your garden, and in the healthy, sober choices you're making for yourself.
Local festivals and fairs
Summer is the right time to find art fairs, carnivals, craft festivals, and more all around town, so take advantage of that. Spend the day outside shopping for little souvenirs, watching creative performances, spinning around on a ride, listening to live music, trying new foods, or learning about other cultures.
Concerts and shows
Whether it's an old standby rock show you know you'll love or an interesting new experiment in a kind of music or dance you're not familiar with, seeing a show is a great way to stimulate your mind and creativity while relaxing. You can go with sober friends, or just enjoy the experience yourself. Expanding your horizons is an excellent strategy in enjoying life, not to mention sobriety and recovery. Bonus: in summer, you're more likely to find outdoor concerts and shows.
Swap meets, garage sales, and flea markets
Summer is the perfect time to while away the hours looking at funky old stuff, and swap meets, garage sales, and flea markets are the right venues for the adventure. Even if you're not flush at the moment, it's fun to see the weird and funny things people treasure, and to explore aimlessly in a market. Your friends are going to love your pics-or-it-didn't-happen stories about your swap meet adventures!
Play a sport
If you used to play sports when you were younger, take this summer as your chance to get back into the scene. Even if you've never played anything in your life, now is the time to start! There are plenty of intramural, recreational leagues to play in, and no one cares if you're any good. It's all for fun, so enjoy yourself!
If you really aren't a team sport person, stick to skating, biking, or even hackysack or walking around. You'll feel great once you're more active, and hopefully your new habits will last you through the winter, too.
Try something totally new
Have you always wondered why people love yoga so much but never tried it? Wanted to try your hand at pottery? Wished you knew how to draw cartoons? Wanted to learn how to cook Italian food? Summer is the time to get into something new and cool. If you're really lucky, you can find someone to trade with; you'll know how to do something they're interested in, and vice versa!
Movies
If you love movies, you love summer. Summer is big movie blockbuster season, and even if you're on a budget you can see movies at the local second run theater or the library. Ask family and friends if they want to go, and keep an eye out for film festivals, drive-ins, and movie nights in the park.
Get wet
Get into the water while the weather is nice. Hang out by the pool, or head to the shore. Rent a paddle board, canoe, or kite surfboard. If you're really brave and unafraid of crowds, hit the water park—but be ready for squealing kids and lots of lines. If there's a lazy river anywhere nearby, go tubing for the day!
Rediscover your city
If you've only ever gone out while you were using, it's time to rediscover your city. Take a tour of the city and find out how a new visitor sees things. Learn about places you've never visited, and see the same spaces through fresh eyes. This process helps you relate to your city in a different way—as a sober person.
Go camping
Summer is the perfect time for camping! It's also the right time and place to learn how to relax around a campfire without the substances. You can camp on your own, or with a group of sober friends. You'll be outdoors, getting active, and enjoying nature with all of your senses intact.
Have a cookout
Even if you used to attend every cookout in an altered state, it's time to have a sober cookout. They are a lot of fun, especially with a big, rowdy group of sober buddies. Enjoy each other's company, and some great grilling this summer.
Enjoy your summer!
This summer, get excited about all of the sober fun you can have, both alone and with other people. Check out these summer activities for recovering addicts, and take your sober summer to the next level.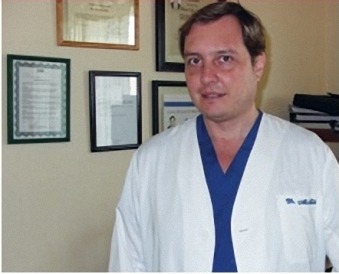 Dr. Sola is one of the world's leading experts in medically-based ibogaine treatment; he has more clinical experience with safe and effective ibogaine administration than any other M.D. in the world today.