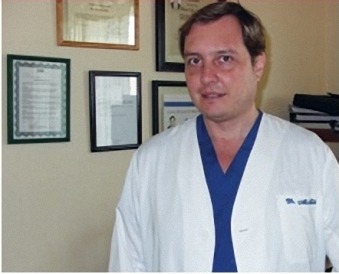 Dr. Alberto Sola is one of the world's leading experts in medically-based ibogaine treatment; he has more clinical experience with safe and effective ibogaine administration than any other M.D. in the world today.
Summer is music festival season! One of the most wonderful things about summertime is that there are so many events like these where we can see our favorite musical performers and artists outdoors under the warm sun above. Music festivals give us a chance to celebrate the season surrounded by fellow fans.  They connect us with fun, likeminded people, introduce us to new music, and give us a chance to dance and frolic in a great big field.  Often, camping and comedy surround us at these events, and we harvest experiences and laughs that won't soon be forgotten. Memories are made at every music festival, and those who love music festivals really, really love them indeed.
Now that you are clean and sober, you may think music festivals are now off limits to you. After all, it's likely that at one time you drank a lot or did a lot of drugs at a music festival, and the connection between this behavior and the event itself may be difficult for you to mentally divide.
However, it's perfectly possible to enjoy a music festival without consuming drugs or drinking alcohol. In fact, you may quickly find that you actually enjoy festivals much more now that you are in recovery.  In the post-addiction world, music festivals are about the music, friends, and fun, instead of being about finding out just how drunk or high you can get in a twenty-four or forty-eight hour period.
Sober Festival Resources
In celebration of this, most festivals are now recognizing, inviting, and embracing the clean and sober folks among their attendees. Almost all festivals of all sizes, genres, and locations offer sober components and places for drug and alcohol-free people to gather, meet, socialize, and get support.
These organizations within the festival are often focused on connecting people who are in recovery with one another, they are open to all festival attendees who wish to remain drug and alcohol-free during the event. Some people may just be taking a break from using and may not wish to seek recovery for themselves. Others may be sober-curious and may stop by to see what a sober lifestyle is all about. People of all ages may utilize these areas as an escape from peer pressure or to keep them from starting to use at all.
Most people that participate in these types of meet ups and offerings, though, are in recovery just like you. They are there to make new friends with similar goals and interests.  They are also there to offer solidarity and support to others in recovery that may feel tempted to use during the event.  If you are feeling tempted, do not hesitate to beeline directly for one of these booths for help in staying on the straight and narrow.
Many people who visit the sober booth at a music festival gain so much by doing so. It's great to find other people in recovery out there in the greater world and know that you are not alone. Often, people make friends at the sober booth that they can stay in touch with for years to come, and gain companions with whom they can attend future concerts and events. Everyone at the sober booth has similar goals, so friendships can be built there with those goals as a foundation.
Sober Components at the USA's Largest Festivals
There are literally hundreds of music festivals across our national every summer. They vary in size and are representative of every genre of music that exists. Some are single day events; others span several days and include on-site camping for their guests.  Some are events you have never heard of, but others are large-scale and well-known.  Read on to see how some of the largest and most popular US music festivals are working to make clean and sober people feel welcomed and right at home.
Bonnaroo – June – Manchester, TN – Bonnaroo began in 2002 and has happened every year since then on the same piece of property halfway between Nashville and Chattanooga.  Soberoo, Bonnaroo's clean and sober component began in 2009. In addition to having official stations throughout the festival, the group hosts four free sober meetings per day.  These are available to all patrons and often have close to a hundred attendees.
Soberoo also offers two private meetings per day for the artists and staff that are not open to the public.  The group has expanded exponentially since it first appeared on the scene at Bonnaroo, and now offers similar services at other festivals including Governor's Ball, Electric Daisy Carnival, Outside Lands, Austin City Limits, Lollapalooza, Lightning in a Bottle, and Panorama.  The group's name may change from festival to festival, but it is the same group every time.
Coachella – April- Indio, CA – Coachella is one of the nation's biggest festivals and it is so big that it actually takes place over two separate weekends in April.  Stars and people of all ages, backgrounds, and walks of life attend it and it's no wonder it has become known as quite the party scene.  However, a hardworking group of individuals make sure that there is a place for the clean and sober to assemble, and that place is Soberchella.
This year, in 2019, Soberchella celebrated its tenth year. Participants report that the group draws a diverse crowd but is effective at achieving its mission. They hold daily meetings at noon as well as other meet-ups throughout the duration of the event. Many participants go back every year to hang out with the same people while listening to some fantastic artists from around the country and around the world.
South by Southwest – March – Austin, TX – Sober by Southwest is rather different from the groups listed above, but is a one day event that caters to sober people who attend Austin's South by Southwest festival in the spring.  It is a one day pop-up bar for sober people that serves absolutely no alcohol. Bands play, and people mingle and have a great time.
Founders Chris and Tricia are sober themselves; Chris is the founder of Sans Bar, a pop-up, alcohol free bar, and Tricia is the host of the Recovery Happy Hour Podcast. The pair created this event – which includes tasty mocktails – to bring sober people together to show them that all can have a good time even without alcohol.  This event is not an official South by Southwest event, but it is surely a lot of fun regardless.
Burning Man – September – Black Rock Desert, CA – Burning Man is not really a music festival, although you will certainly hear and see music while attending.  Instead, it is an event that is devoted to art and community that began way back in 1986.  Starting in 1997, this event has had a vital, lively sober community that has become a huge asset to all who take part.
Not only does Sober on the Playa offer a great deal of information about sustainable sobriety strategies for the event on their page, it helps to organize a vast number of meetings and meet-ups during the event. Several groups such as Run Free, Anonymous Camp, and Camp Stella offer great places for clean and sober attendees to camp and play, too.
Get Out There and Have Fun
This is just a small sampling of the festivals out there for you to enjoy this spring and summer and just a few examples of the great services they offer to people in recovery or to people who simply wish to remain sober for the weekend.  Check these organizations out and be on the look out for others when attending any festival anywhere. There are surely sober people at all of them for you to meet and befriend.  Have a good time out there this summer and stay strong! Music festivals are even more fun without drugs and alcohol.
It's imperative that you or your loved one gets clean and sober immediately, and we are here to help.   At our iboga treatment center in Cancun, Mexico we offer Ibogaine detox that has been called a form of "addiction interruption," and can be extremely helpful to anyone wanting to start moving on a clean and healthy, drug free path. Our intake specialists are standing by to answer your questions.  Please call us today.