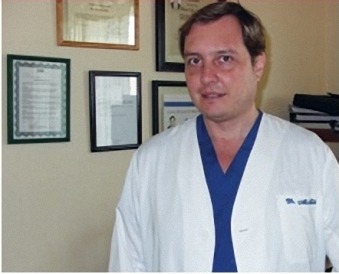 Dr. Alberto Sola is one of the world's leading experts in medically-based ibogaine treatment; he has more clinical experience with safe and effective ibogaine administration than any other M.D. in the world today.
When the going gets tough, many people turn to a motivational quote to help them find the inspiration they need to move forward along a challenging or difficult path.  A few choice words from a famous person, religious leader, author, or even a regular Joe can often be very helpful to us.  In recovery, hearing, reading, or reciting the words of someone who has succeeded in eradicating drug and alcohol use out of their own lives can remind users seeking a new, clean and sober lifestyle that with the proper focus, drive, and dedication, their goals can be accomplished, too.   These quotes below from famous folks are specifically about recovery, and may be helpful to you on your journey.
"What is addiction, really? It is a sign, a signal, a symptom of distress. It is a language that tells us about a plight that must be understood." – Alice Miller
This quote by Swiss psychologist and psychoanalyst Alice Miller's final book, Breaking Down the Wall of Silence: The Liberating Experience of Painful Truth, reminds individuals that are addicted to drugs or alcohol that they should listen to themselves and their bodies in realizing that their pattern of substance abuse is not right and should be investigated deeply in order to overcome it.  Although most of Miller's work was focused specifically on child abuse, her insights into addiction as a result of abuse were poignant and recognized "the mind-destroying effects of child abuse" that can follow victims throughout their lives and destroy their happiness and confidence well into adulthood.
"When was the last time you woke up and wished you'd had just one more drink the night before? I have never regretted not drinking. Say this to yourself, and you'll get through anything." – Meredith Bell
Meredith Bell was a wine industry executive in Sonoma County, California for many years when she realized she was an alcoholic and decided to do something about it.  She wrote her popular book, Seven Days Sober: A Guide to Discovering What You Really Think About Your Drinking after finding sobriety herself through Alcoholics Anonymous in 2011.   She overcame her addiction not by changing her environment, but by changing the ways she interacted with it, and her book tells about the deep introspection that was required to succeed.   Bell no longer works in the wine industry, but continues to live in wine country; she now instead enjoys its beauty through the clarity of sober eyes.
"I understood, through rehab, things about creating characters. I understood that creating whole people means knowing where we come from, how we can make a mistake and how we overcome things to make ourselves stronger." – Samuel L. Jackson
Highly acclaimed actor Samuel L. Jackson, who has appeared in over one hundred films, earned the title of the actor with the highest-grossing film total of all time in October 2011 – and has appeared in even more films since then.  He has also appeared in countless television shows, and has lent his voice to animated films and video games as well.  However, many people do not know that before he found all of this success, he was a cocaine addict in his early career, and also became addicted to heroin in the early 1990s, and overdosed several times.  Thankfully, after seeing his struggles, his family convinced him to go to rehab and he was able to successfully begin on the path to recovery, and has continued to move forward on it ever since.
 "Sometimes you can only find Heaven by slowly backing away from Hell." – Carrie Fisher
Actress Carrie Fisher, who is best known for playing Princess Leia in the Star Wars saga, battled with addiction throughout her life, and was never quite able to beat it completely.  She was also a writer who published several semi-autobiographical novels including Postcards from the Edge, partially about her addiction, which was later turned into a movie starring Shirley MacLaine, Dennis Quaid, and Meryl Streep.  Fisher was extremely open about her struggles with substance abuse throughout her life, and encouraged others to seek treatment.  Unfortunately, toxicology reports released after her December 2016 death indicated that she had cocaine, heroin, and MDMA in her system, reminding all of us that one's battle against addiction is always an ongoing one.
"It's difficult to believe in yourself because the idea of self is an artificial construction. You are, in fact, part of the glorious oneness of the universe. Everything beautiful in the world is within you." – Russell Brand
Although actor Russell Brand has been clean and sober since 2002, the early years of his career were riddled with drug and alcohol abuse, including often-public displays of intoxication.  He was arrested for or as a result of drug use at least twelve times before successfully embarking on the recovery path.  Brand us an active patron and fundraiser for London's Focus 12 rehabilitation facility and has also served a recovery sponsor for several individuals working on their own treatment.  He often speaks about his addiction, and gives much credit to the practice of transcendental meditation for his continued success.
"Sometimes we motivate ourselves by thinking of what we want to become. Sometimes we motivate ourselves by thinking about who we don't ever want to be again." – Shane Niemeyer
Today, Shane Niemeyer is a motivational speaker, author, and trainer for people wishing to participate in Ironman and 70.3 mile distance triathalons.  However, in 2003, he was an overweight, homeless drug addict, and had been for quite some time.  After trying to commit suicide, Shane woke up in the medical unit of an Idaho County Jail; after reading a magazine there about the Ironman World Championships in Hawaii, he decided to make a change and finally stick to it.  While serving time in prison, Shane began to work out heavily and work towards his goal of participating in the Ironman himself – and he did.   Today, he uses his own struggles to stay motivated and to motivate others.  As a public speaker, he is very inspiring, and he has helped many others reach their goals.
"If you can quit for a day, you can quit for a lifetime." – Benjamin Alire Sáenz
Benjamin Alire Saenz is a award-winning poet, novelist, and writer of children's books.   He struggled with alcoholism and later, drug abuse, while struggling with his own personal identity.  For many years, Saenz had difficulty accepting his own homosexuality, but finally came out as a gay man at age 54 in the late 2000s.  As a result, he was able to understand more about himself and the events and emotions that lead to his addictions, including suppressing experiences of sexual assault in childhood.  Today, Saenz continues to write, and is also a professor in the Creative Writing Department at the University of Texas at El Paso.  His simple quote, above, is simple, but inspirational, and wholly true.  It is one that recovering addicts can refer to again and again, as "one day at a time" is truly all it takes.
All of these wise individuals' quotes can be helpful to anyone seeking a clean and sober lifestyle.  Sometimes it we must look to others for the support and encouragement we need to move forward in our own lives.  By examining the experience of others before us, we can harness their strength as our own, and know that we are not alone on life's journey.
We at Clear Sky Recovery would love to help you to take the first steps towards a life that is free of drugs and alcohol.  At our facility in Cancun, Mexico, our ibogaine detoxification can help to interrupt your addiction and start you on a healthier and happier path moving forward.  Our intake specialists are standing by to answer your questions and to discuss with you the ways in which we can help you in your unique situation.  Please call us today!