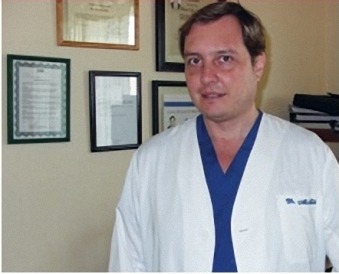 Dr. Alberto Sola is one of the world's leading experts in medically-based ibogaine treatment; he has more clinical experience with safe and effective ibogaine administration than any other M.D. in the world today.
While you were an active drug or alcohol abuser, using drugs and alcohol, or trying to get back to normal after using, likely took up almost all of your time.  Now that you are in recovery, you may be having a challenging time determining how to spend all of the extra time you seem to have now.  Thankfully, there are hundreds, if not thousands of different healthy and positive things you can do to fill your weeks, days, and hours that have absolutely nothing to do with using those substances that are harmful to you.  This list is a great starting point, but if you need even more ideas, simply search "things to do without drugs or alcohol" online, and you will find endless suggestions to keep your days exciting and focused on your health, well-being, and future.
Call a friend to chat and catch up.
Read a book.
Throw a Frisbee or ball for your dog.
Make a quilt out of your old t-shirts.
Go for a walk in the woods.
Go for a walk in the city.
Plan a road trip for the future.
Take a drive in the mountains.
Visit a museum.
Tie-dye something.
Make and try a food you never tried before.
Drive for an hour in any direction and see where you end up.
Play video games.
Write in a journal.
Go to the pet store or animal shelter and look at animals.
Call and visit an old friend.
Go to the gym.
Go bowling.
Research another country you would like to visit.
Learn about another culture.
Write a letter of gratitude to a friend.
Make a list of things for which you are thankful.
Go solo camping.
Clean your house, top to bottom.
Sort through old clothes and donate things you don't wear anymore.
Climb a mountain, or a hill.
Look at the clouds and see what shapes you can see.
Get an instrument and learn to play it.
Write a poem.
Go miniature golfing.
Ride public transportation to the end of the line.
Think of something you want to learn and sign up for lessons.
Choose a song you like and perfect it for karaoke.
Wash your car and make it shine.
Fix clothing that has tears or is missing buttons.
Make a fancy meal for a friend.
Go for a run.
Pick up trash in your neighborhood.
Write an outline for your autobiography.
Practice yoga.
Go for a hike.
Practice your foul shot.
Find a cool new swimming hole and go for a dip.
Go to the movies.
Binge watch a TV series you have been planning to watch.
Make a list of your favorite movies of all time and then watch them all!
Back up your computer hard drive or phone and make more room.
Research your family history.
Go to the library and look for books.
Draw a landscape.
Paint your self-portrait.
Clean our your refrigerator and wipe down all the shelves.
Brush your cat and make him or her very happy.
Offer to babysit your friend's child for free.
Offer to run errands for a busy or homebound person.
Plant a garden outside.
Plant some herbs inside for winter enjoyment.
Give yourself a makeover.
Go get a funky new haircut.
Visit a thrift store and buy some clothes to upcycle in exciting and creative ways.
Blog about your recovery.
Listen to every album by your favorite band.
Ride a bike on a bike path.
Try a new fruit you have never tried before.
Practice learning a different language.
Get started on your holiday cards, even if it is July.
Volunteer at an animal shelter walking dogs or petting cats.
Write letters to your representatives about issues that are important to you.
Learn how to do new hairstyles on yourself.
Make something out of clay.
Learn how to do tai chi.
Carve something out of a bar of soap.
Find something new to collect.
Swim some laps.
Run a mile, and then try to beat your own time.
Play catch with a kid (or adult!).
Practice playing Frisbee golf at a local course.
Take horseback riding lessons.
Go canoeing.
Rent a kayak or paddleboard on a local flat water lake.
Make art as a gift for a friend.
Take a class in something you have always wanted to learn.
Attend a lecture on a topic that interests you.
Join a group of like minded people on Meetup.com.
Create a profile on a dating site, or simply peruse other people's profiles.
Volunteer for a political movement.
Make cookies and drop them off at a Ronald McDonald House for families who have children in the hospital.
Write reviews of your favorite restaurants on Trip Advisor or Yelp.
Send a letter of love to an important friend or family member.
Learn to identify birds by sight or song.
Make a photo collage of pictures of your friends or from a trip.
Reconnect with old friends on social media.
Visit a local historical site.
Take a walk in a nature preserve and visit the nature center there.
Plant flowers.
Explore your town as if you are a tourist who has never been there before.
Go skydiving.
Go whitewater rafting.
Learn how to rock climb.
Volunteer at a school or afterschool program to help children with their schoolwork.
Draw on the sidewalk or your driveway with chalk.
Make a mosaic out of small household items.
Give yourself a home spa day.
Weed your garden.
Try many new flavors of tea.
Do your meal planning for the next few weeks.
Repair things that are broken in and around your house.
Focus on your breath.
Daydream about your next vacation, set a date, and develop a strategy to save money for it.
Discover a new band everyone is talking about.
Rearrange your furniture.
Learn a new style of dance.
Consider signing up for college classes and going back to school.
Shampoo your carpets.
Organize your kitchen cabinets and get rid of expired items.
Cross-stitch a new design.
Learn how to knit or crochet and make yourself a scarf.
Make a list of your favorite places you have ever been.
Find new restaurants you would like to try.
Play cards with a friend.
Attend a sporting event.
Go to your nearest national or state park.
Throw a drug and alcohol free party.
Give thanks for your recovery in whatever form is most meaningful to you!
At the ibogaine treatment center Clear Sky Recovery, we want to help free you from your addiction so you can enjoy all of the things on the list above!  At our facility in Cancun, Mexico, we offer ibogaine detox treatment, which has helped many people begin their recovery journey.  Our operators are standing by to answer your questions and to help you determine whether or not our treatment and location is right for you.  Please call us today!