Fifty-two-year-old country singer Tim McGraw has accomplished so much in his life. Since releasing his first, self-titled album in 1993, he has released fourteen more and has amassed a net worth of $85 million. He has won three Grammys, fourteen Academy of Country Music awards, eleven Country Music Association awards, ten American Music Awards, and three People's Choice Awards. Since the beginning of his career, he has sold more than eighty million records worldwide and is one of the best-selling music artists of all time. 
Further, he has been married to the love of his life, fellow country music recording artist Faith Hill, since 1996 and he has had and raised three children with her. He has also done some acting in major motion including The Blind Side, Friday Night Lights, Tomorrowland, Flicka and others.
However, even the most successful people can fall prey to addiction to drugs or alcohol. Despite all of Tim McGraw's achievements, even he found himself struggling with alcoholism a decade ago, and it quickly became a threat to all he held dear.  Fortunately, he took control of his problem and got sober, and today he has been alcohol-free for over ten years.
 Read on to learn more about Tim McGraw's life, successes, struggles, and recovery. His story is very inspiring indeed.
Tim McGraw's Early Years
            Tim McGraw was born in Start, Louisiana in 1967. He was the only child of Betty Ann D'Agostino, a waitress, and Tug McGraw, Jr, who was a minor league pitcher at the time. Tug went on to achieve his own fame as a major league pitcher for the New York Mets and the Philadelphia Phillies – roles that eventually helped Tim get attention in the early years of his music career.
            Tim was actually raised by a stepfather, Horace Smith, and believed him to be his father for many years. He attended elementary and high school in Louisiana and played competitive sports with great gusto including baseball, and late received a college scholarship for baseball to Northeast Louisiana University.
            While doing research for a school project at age 11, Tim found his birth certificate and discovered that his last name was McGraw. After confronting his mother about it, she told him about his true father. Tim tried to meet him, but the elder McGraw denied parentage. Finally, at age 18, Tug McGraw accepted that he was Tim's father and the two began a father-son relationship.
            In college, Tim injured his knee while playing baseball and his sports career came to an end. As a result, he began playing guitar. Although he was not very successful at first, in time he began to improve, and in 1989 he dropped out of college and moved to Nashville in pursuit of a music career.
An Up and Coming Star
            Soon, Tim cut a demo single, and thanks to his father, who was now a retired major league baseball player with some fame and clout, the demo made its way to executives at Curb Records. They were impressed with what they heard, and soon he signed with the label and recorded his first single, What Room Was the Holiday In which was released in 1991.
            Tim went on to record other singles for Curb Records but his ascent to fame was slow. Some critics enjoyed his music and what he had to say, but others were quite critical. Still, Curb Records believed in him and he released his first full-length album in 1993.
            Tim McGraw's second album, Not a Moment Too Soon, was much more successful than his first, and his fame began to grow from there. The second single from that album, Don't Take the Girl, hit number one on the U.S. country charts in 1994. From there, his career began to really take off.
            After success with Not a Moment Too Soon, his subsequent albums received a great deal of attention and he was a big hit. In 1996 he married Faith Hill, and in 1997 he began acting with a small role in a single episode of the Jeff Foxworthy Show. He continued to release albums almost yearly.  His acting career really started to grow rapidly starting in 2004; his first leading role was in Flicka in 2006.
            Also in 2006, Tim McGraw was granted a star on the Hollywood Walk of Fame. It was clear that this boy from the small town of Start, Louisiana had really made it in the world.
Tim McGraw and Alcohol
            Unfortunately, even in the midst of all his success, Tim McGraw was always a drinker. Alcohol is a big part of the country music scene and it is not uncommon for country music singers and other performing artists to enjoy alcoholic beverages on a regular basis. This can be fine if it is kept under control, but as anyone in recovery knows, sometimes that control can just slip away.
            Even though Tim McGraw was reaching great new heights of success each year during the first decade of the 2000s, he began to drink more and more. Eventually, in 2009, his wife, Faith Hill, gave him an ultimatum. The couple had been married for thirteen years at this time, and had three beautiful children together. She told him plain and simple that he must choose between his rock star lifestyle and his family.
            Soon after this, he recounts that he attended a movie with his daughter who was twelve at the time. One of the previews in the movie theater was for a movie in which he appeared. His daughter commented that he did not look well and that he needed to do something about his health. 
            These two comments changed everything for him. He realized that he did need to do something, and did, immediately. First, he began to exercise and to discover new ways to work through the anxiety that he had lived with all his life. He soon came to understand that he had been trying to drown that anxiety with alcohol and that there were much better and healthier ways to deal with it. He started eating healthier, and he stopped drinking completely.
            Today, Tim McGraw has been sober for over a decade. He is still very dedicated to his health and has released a book about health and fitness. He requires his employees to work out with him on tour and if they choose not to, they are welcome to leave the team. Health and fitness are things he takes very seriously, and he expects those around him to feel the same way.
            Tim McGraw's rise to stardom is inspiring, but his sobriety, recovery, and dedication to his own health are even more encouraging to the fans that love him. It is clear that he will be able to continue to make music for many years and even decades to come, and his transformation is a reminder that anyone can change if they put their mind to it and keep their eyes on the prize.
At Clear Sky Recovery, we offer ibogaine retreat for individuals who are struggling with addiction. What is ibogaine treatment? Our innovative methods are rooted in the African continent, using medicine drawn from the tabernanthe iboga plant.  Ibogaine has proven successful time and time again in interrupting addiction, and helping individuals who have experienced it to start anew, on a fresh path moving forward, free of the burden of addiction.  Our intake specialists are standing by to give you more information about our methods, our facility in Cancun, Mexico, and our successes so far.  We look forward to hearing from you, and to helping you begin a new and healthier life.  Give us a call today.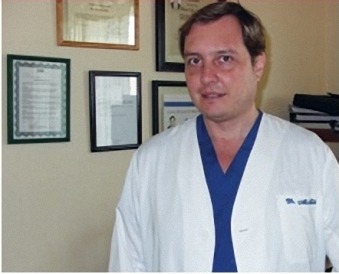 Dr. Sola is one of the world's leading experts in medically-based ibogaine treatment; he has more clinical experience with safe and effective ibogaine administration than any other M.D. in the world today.