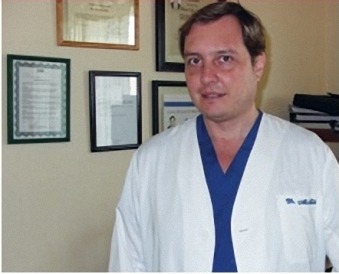 Dr. Alberto Sola is one of the world's leading experts in medically-based ibogaine treatment; he has more clinical experience with safe and effective ibogaine administration than any other M.D. in the world today.
Prom night is a big night in many teens' lives.   For some, it is the first time they have ever attended a formal event.  The prom is anticipated for months if not years in advance.  Dresses are bought, tuxes are rented, cars are borrowed and washed or limos are chartered, hair is done, corsages are purchased, photos are taken, and curfews are extended.   Teens head out into the night with big plans, and parents sit at home – often with big worries.
Their worries are warranted. According to an AAA survey of teens aged 16 to 19 that was published in 2014, 41% said it was likely that they or their friends would use drugs or alcohol on prom night.  Another survey of 2,300 high school juniors and seniors conducted by Liberty Mutual insurance company found that only 20% believe being on the road after the prom is dangerous, and 6% even admitted driving under the influence on prom night.  That same survey also found that 54% of teens who admitted to drinking during or after the prom said they consumed four or more alcoholic beverages that night.  Further, data from MADD (Mothers Against Drunk Driving) and Chrysler found that nearly 75% of teens felt pressured to use alcohol, while another 49% said their friends encouraged them to try drugs during the prom.
With all these statistics, its no wonder parents are worried – but it doesn't have to be that way.  With the right approach, a good relationship, and the lines of communication wide open, parents can get the safety message across to their children and can hopefully rest a little more easy while their almost-grown-up babies are out dancing the night away!
Tips for Parents on Prom Night
There are many things you can do to help put your mind at ease when your child is headed out for prom, and to make sure they have fun, but stay safe, too.
Get all the details. To help put your mind at ease, and to remind your son or daughter that you are involved and paying attention, find out who they will be with, where they will be, and when they will be in each location.  Find out who is driving, when the prom starts and ends, and where the after party location will be.  If you need clarification on certain details, call the school; they will be happy to provide information and to confirm the information you already have.
Be involved in the planning. Since this may very well be your child's first formal event, it's likely that they will welcome your help with working out all the details.  In doing so, you will also be able to learn all the details without seeming overly nosy.  Your son or daughter may be interested to hear your opinions and recommendations on certain parts of the plan as well, therefore allowing you to become even more involved in the direction that the evening will take.
Know the transportation plan. Is your child driving?  Is another teen taking the wheel?  Will there be organized transportation like a limo or party bus?  Or, will another parent be chauffeuring the prom goers around?  Knowing this information is vital, as driving on prom night is perhaps the most dangerous part of the entire event.  Make sure you know who will be in the driver's seat for each component, and require your son or daughter to stick to the original plan as discussed.  Remind him or her that you are available for pickups anytime a safe ride is needed, and arm him or her with money for a taxi, too, just in case.
Check in frequently with regularly scheduled check-ins. Make sure your teen texts or calls your throughout the night.  Perhaps, ask him or her to contact you at least once an hour or once every two hours.  Or, simply ask your teen to contact you every time he or she leaves for a new location, and when he or she is on the way home.
Have a talk about making good choices. Like any parent, you have probably had a conversation about making good choices many times in the past, but it doesn't hurt to have one again.  Remind your son or daughter about the reality of peer pressure, and of the dangers of consuming drugs and alcohol and especially of driving under the influence.
Trust your gut. If you have a bad feeling about something, chances are, it's probably right.  If you think your child is lying to you about something related to prom, you need to address it right away.  And while no one wants to be the parent who takes prom away from their teen, if your child's actions leading up to the prom warrant it, don't be afraid to do so.  Keeping them safe is the most important thing.
Try to stay up until they come home. It's likely you will stay up late on prom night anyway, but if you begin to feel your eyelids drooping, try to fight the urge to go to bed.  It's important that you are alert and ready to spring into action if your teen needs your for a pickup, and also, they will likely be happy to see you awake when they come home to tell you all about their night.  Staying awake can also help you to determine whether your child has used drugs or alcohol that night, so you can act accordingly the next morning if need be, too.
The prom can be a very stressful time in the life of any parent, and it can be a dangerous one for teens if certain issues and behaviors are not addressed.  But remember also that it can also be one of the best nights of your child's life, and your son or daughter is, in fact, growing up.   View this as an important and exciting time in both of your lives, and as a beautiful turning point in your relationship.  It's time for you to watch your son or daughter grow and spread wings and fly, while you remain the supportive and loving and present force you have always been, all along.
Clear Sky Recovery is an innovative drug and alcohol treatment center in Cancun, Mexico.  We offer ibogaine detox treatment that can be an effective and life-changing starting point to begin an addiction recovery journey.  Our facility is comfortable and on the beach, and our staff is experienced and knowledgeable about all things related to recovery.  Our intake specialists are standing by to take your call and answer your questions.  Give us a call today!