The holiday season can be a fun, exciting time. It also can be stressful and exhausting, particularly for those who are in recovery from a drug or alcohol addiction.
Let's take a look at five tips to help you remain sober during the holiday season.
Build Your Support System
Meet regularly with a therapist, sponsor, counselor, and/or support group
Discuss your holiday season concerns and worries with family members, friends, and other loved ones
Be patient with loved ones who want to help but struggle to provide the support you need, exactly how and when you need it
Plan Ahead for Holiday Gatherings
Limit your time in stressful situations
Don't be afraid to say "No" if you feel uncomfortable
Avoid locations where you risk relapse
Make a list of people you can call in an emergency
Develop an "escape plan" so you can leave a holiday gathering on short notice
Take Care of Yourself
Eat healthy meals
Exercise regularly
Take time for reflection
Connect with loved ones
Express Your Gratitude
Make a daily gratitude list
Volunteer at a local charitable organization
Find new ways to celebrate your sobriety with others
Stay in the Moment
Live one day at a time
Try not to think about past mistakes and/or potential pitfalls you could encounter in the future
Focus on the positive aspects of the holiday season
The holiday season can be an ideal time to undergo addiction treatment, too. In fact, enrolling in an addiction treatment program may prove to be the best holiday gift that a person can provide to his or her loved ones.
Clear Sky Recovery offers an ibogaine treatment center designed to provide safe and rapid detox. To learn more, please contact us at 305.901.5371.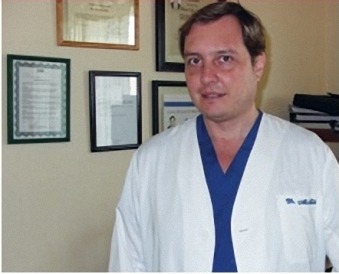 Dr. Sola is one of the world's leading experts in medically-based ibogaine treatment; he has more clinical experience with safe and effective ibogaine administration than any other M.D. in the world today.